Ferrari weight loss plans, including paint to drop 700g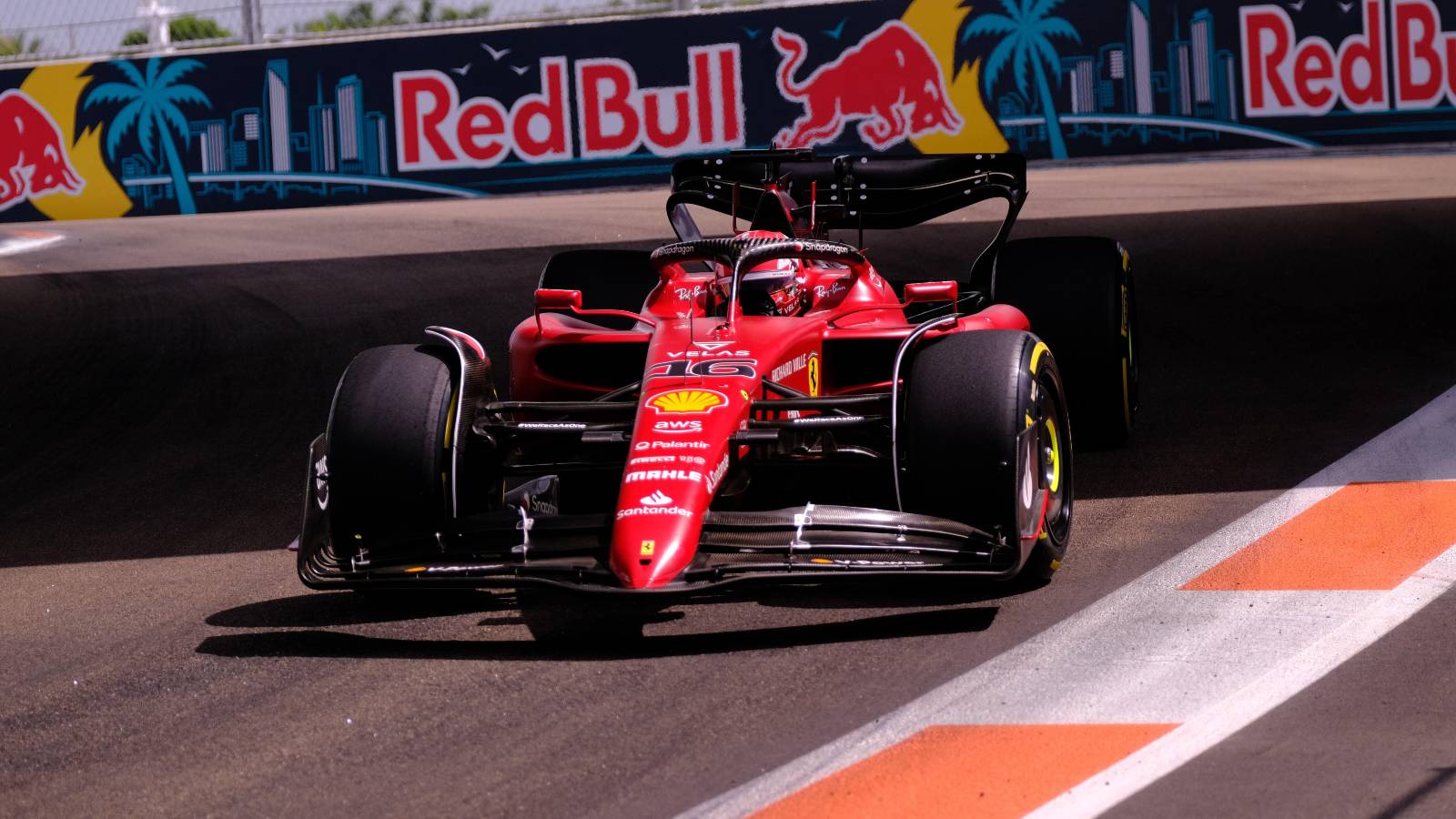 Ferrari reportedly plans to ditch up to 3kg in weight from the F1-75 for Barcelona, with the paint set to play a role in that.
With the introduction of the new-look cars for 2022, several teams found themselves hitting the track for the 2022 season overweight, Ferrari included.
This did not hamper them too much in the opening rounds, the Scuderia currently topping the Drivers' and Constructors' Championships, but both advantages are now being cut into by rivals Red Bull, who seem to be putting their leaner RB18 to good use.
Red Bull were the clear pacesetters at Imola, Ferrari's home soil, in what was the first outing for the trimmed down RB18, while Max Verstappen made it back-to-back wins for himself and Red Bull with victory at the first-ever Miami Grand Prix.
Since Red Bull's modifications, Ferrari has suffered more front tyre graining compared to Red Bull in race trim on the softer compounds, a potential effect of the F1-75 being heavier in comparison.
But, according to a report by Motorsport.com, the F1-75 will take to the track at the Spanish Grand Prix after a crash diet of its own.
The report stems from team principal Mattia Binotto confirming that a high load rear wing was coming for the Circuit de Barcelona-Catalunya, typical for this venue, but intrigue was created when he said: "I don't know the colour, I'm thinking about it…"
Motorsport.com then state that as part of a Barcelona package designed to save two to three kilograms in weight, Ferrari can account for 700 grams through a modification to its paint, that being removing the clearcoat layer that "gives the red the sheen we see today".
Paint has already been identified as a quick weight-loss strategy by many teams, the likes of Aston Martin, Red Bull, Williams, McLaren and Mercedes all going down the route of leaving areas of carbon fibre bare.
Ferrari will be out for victory at the Spanish Grand Prix, unleashing what is set to be a lighter F1-75, though this is a venue where the Scuderia have not tasted victory since 2013, back when Fernando Alonso took the chequered flag.
Red Bull must be 'careful' balancing updates vs cap
The battle between Red Bull and Ferrari will be waged on track as well as in the factories.