Ferrari were 'barmy' to pit Leclerc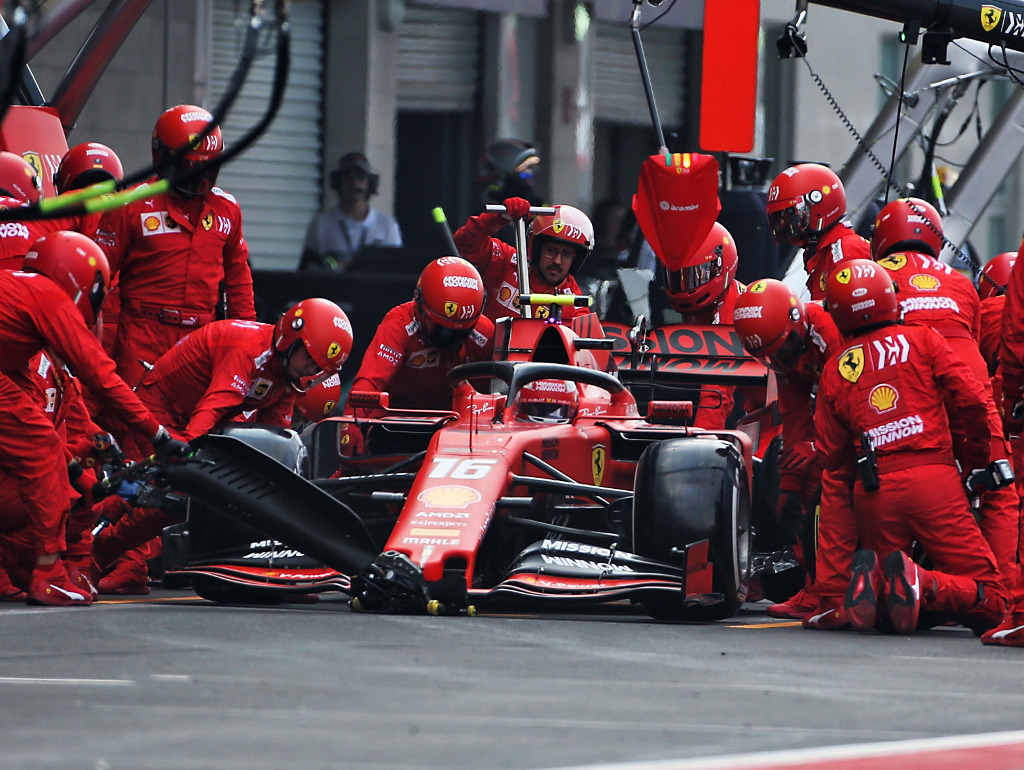 Jolyon Palmer has called Ferrari's recent results unacceptable after they again failed to get both cars on the podium despite starting 1-2 on the Mexican GP grid.
Charles Leclerc started the Mexican Grand Prix from pole position ahead of Sebastian Vettel.
The team-mates ran 1-2 throughout the opening stint only to throw it all away with a bad strategy.
They put Leclerc on a two-stopper, costing the Monégasque driver track position.
Despite having fresh tyres in the closing laps, Leclerc was unable to even close up on Valtteri Bottas to fight the Mercedes for the podium.
He finished fourth while the one-stopping Vettel was P2.
Palmer has questioned Ferrari's strategy.
"Let's run the numbers," the former F1 driver said in BBC Five Live's Chequered Flag podcast.
"The last three races, Ferrari have been 1-2 on the [starting] grid. Russia: P3 – DNF; Japan: P2-P6; Mexico: P2-P4. All from 1-2 on the grid.
"How is this even acceptable? They have not even had both cars on the podium together.
"I'm going to be blunt. There wasn't an overtake in the race at the front pretty much apart from Verstappen on Bottas, an ambitious lunge that only an aggressive Verstappen would do, and apart from that you've got Verstappen coming back to P6.
"The only other overtakes I can think of is like an ailing McLaren on a soft tyre or a Toro Rosso ailing on the soft tyre.
"There were not any overtakes of note in the race I can think of. Ricciardo on a new medium couldn't pass Perez on an old hard tyre.
"So there's really no overtakes, Ferrari are 1-2 on the grid and they finish 2-4 in a race where no-one is overtaking. Not acceptable.
"I don't want to beat on Ferrari as they have turned a mega corner from the middle of the season to being in this position to win races every time.
"They've won three races [since the summer break] which is good, but they can win six races, they can win every race.
"Why did Ferrari pit Charles Leclerc? That was the fatal move. They had a 1-2, you don't pit the guy leading just to put him on a two-stop.
"Let's go back a few races, Mattia Binotto's exact quote was: 'you never pit the leader of the race first'. That was Binotto after Singapore when Vettel jumped Leclerc.
"Four races later you put the leader of the race on a two stop to cover thin air?
"They didn't need to cover off Albon. They did the same in Austria covering Bottas and lost the race with three laps to go.
"Here [in Mexico], they've blown their 1-2 position, that was their stronghold. Their biggest mistake was pitting Leclerc, it was just barmy."
Follow us on Twitter @Planet_F1 and like our Facebook page.