Ferrari were 'on another planet' at the start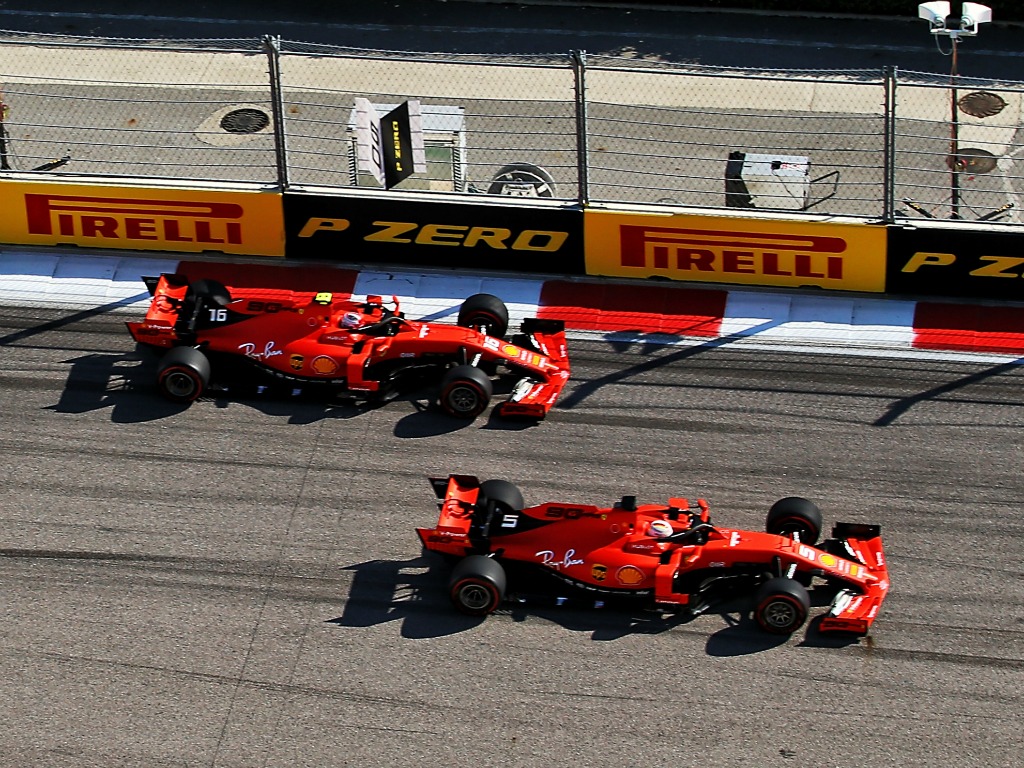 Lewis Hamilton has said Ferrari were "on another planet" with their pace at the start of the Russian Grand Prix.
Starting on the front row and on the slower medium tyres, Hamilton slipped to P3 behind the two Ferrari cars of Sebastian Vettel and Charles Leclerc at Turn 2.
Whilst the Scuderia tried to engineer a switch back on track between Vettel and Leclerc, Hamilton was having to do everything he could to try and keep up with them and give his alternative strategy a chance of working.
"It's been so hard just to try and stay within distance of them this weekend, and to separate them in qualifying was good," Hamilton said via Sky Sports F1 in the Sochi paddock.
"They were on another planet when they took off from the start. They were gone. After that, they had such great pace, so I was struggling just to keep up with them. We thought that the soft tyre would go off.
"However, I was just able to keep them within shooting distance, and their tyres did start to go off a little bit, and that's when I started to make a bit of a difference by closing that gap.
"Then Charles came in, and I started to catch Seb, but we were in a good position to be able to offset."
However, rather than needing an alternative strategy to pay off, it all fell into place for Hamilton and Mercedes as the VSC caused by Vettel's stoppage gave Hamilton a cheap stop.
He added: "Even if the safety car hadn't come out, we would've extended [the stint], come out on the softs, and he [Vettel] would've been on the mediums, and we would've potentially had a race.
"I don't think I would've come out ahead of him, but we would've had a race.
"Unfortunately, the safety car came out after his engine blew, so that kind of stole the show for the fans."
Follow us on Twitter @Planet_F1 and like our Facebook page.