Ferrari have said they are still prioritising Sebastian Vettel as their main title challenger – but are prepared to switch attention to Charles Leclerc.
The dynamic between Vettel and Leclerc at the Scuderia is a particularly hot topic given that Leclerc has already started to show the pace to at least match his team-mate just a couple of races into his Ferrari career.
Leclerc has been told to hold station behind Vettel in both races thus far, agreeing to do so in Australia but taking matters into his own hands in Bahrain.
While the Monaco driver is not particularly keen on discussing what roles both he and Vettel should be taking on, Ferrari team principal Mattia Binotto has said Vettel is still the main man.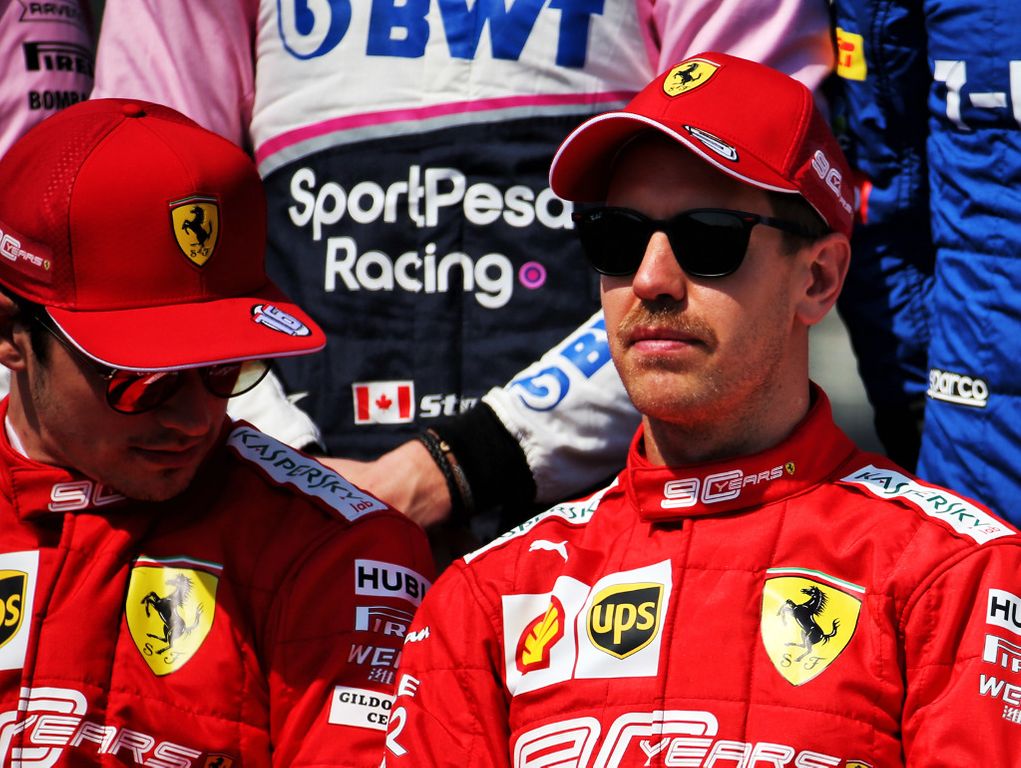 "Certainly as a team we need to give priority to the team and try to maximise the team's points at the end of the race," Binotto said in China.
"As I said at the start of the season if there is any 50-50 situation where we need to take a decision that advantage will be given to Sebastian simply because Sebastian has got the most experience in the team, in F1.
"He won four championships and certainly for us he is the driver who has got the most probability to challenge for the title."
But, intriguingly, Binotto also said he is prepared to change his stance should Leclerc be able to firmly establish himself against Vettel in the next few races.
He added: "If, something we agreed with both drivers, in a few races' time, things may change for whatever reasons, bad luck or whatever could be the situation, we may change our position on that."
Follow all the action from the Chinese Grand Prix with the PlanetF1 live centre