Ferrari yet to learn if Leclerc's PU can be saved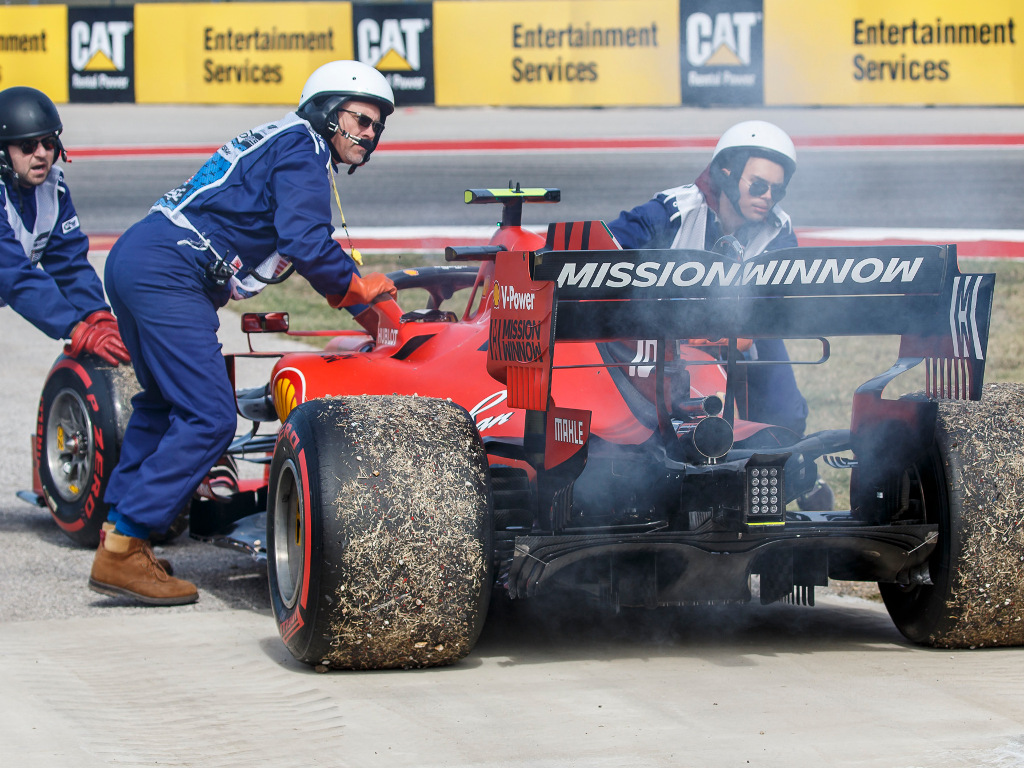 Ferrari have yet to learn whether Charles Leclerc's Spec 3 engine can be salvaged and used in either the Brazilian or Abu Dhabi races.
The Monégasque driver suffered an engine failure at the start of Saturday's third place for the United States GP.
He swapped to an older spec engine for the remainder of the weekend, qualifying and finishing the race in fourth place.
Ferrari are hoping to get his Spec 3 engine back in the pool for the final two races of this season.
"It [the damaged component] will be shipped back to Maranello, we had an extended oil leakage, not clear where it was coming from," team principal Mattia Binotto told Motorsportweek.com.
"We need to analyse it and understand where it's coming from and eventually decide whether it is still to be used or not."
Leclerc switched to an older specification engine, a Spec 2, with Binotto acknowledging that it was lacking compared to his Spec 3 unit.
"It was not down [on power] by quite a lot, it was slightly down," he said.
"It is what we are expecting between an upgrade of engines, it was power unit two and not the third [specification] we introduced in Monza."
Leclerc finished the United States race 45s off the podium.
Follow us on Twitter @Planet_F1 and like our Facebook page.