Ferrari's Giovinazzi eager to prove his worth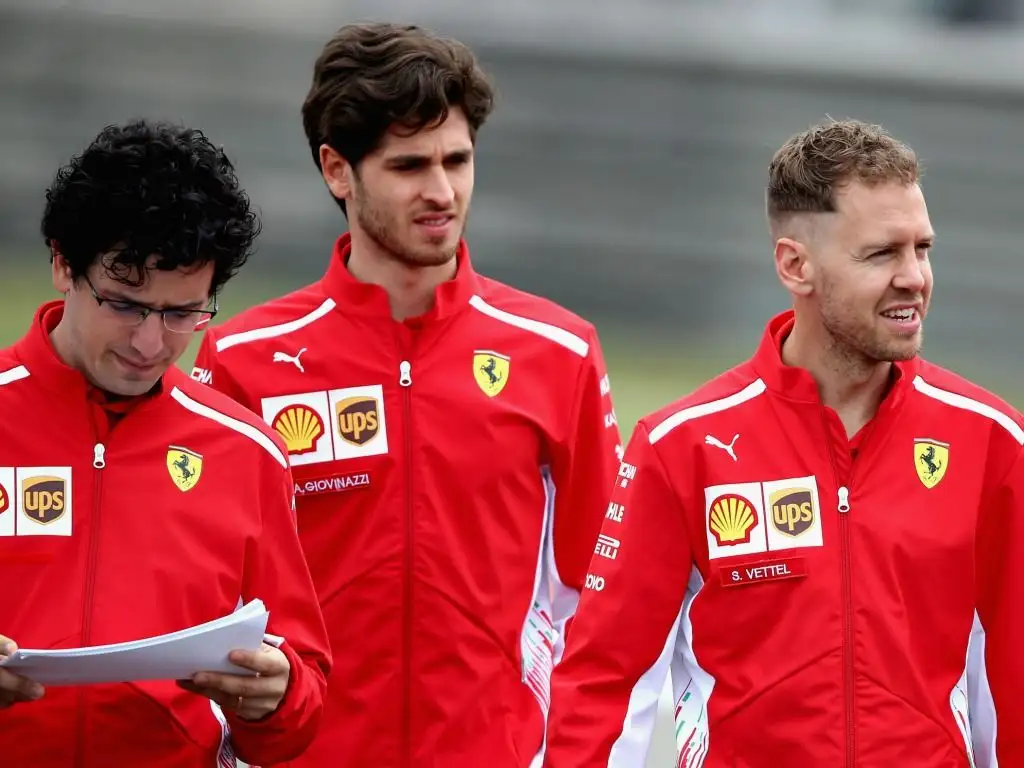 Ferrari's Antonio Giovinazzi wants to shake off the "simulator driver" tag he has and prove he is worthy of a spot on the Formula 1 grid.
After starting the first two races of the 2017 season with Sauber to cover for the injured Pascal Wehrlein, Giovinazzi has been restricted to tests and FP1 appearances with Ferrari, Haas and the aforementioned Swiss team.
Giovinazzi has been praised for his (albeit) smaller role at Ferrari this season, putting countless hours in on the simulator to help get the car ready for Sebastian Vettel and Kimi Raikkonen.
But the Italian does not want to become known for this role and instead wants to show he is capable of racing at the highest level.
"I'm not a simulator driver – I want to be in the car," Giovinazzi told Autosport.
"It's my target for next year. I want to have my opportunity and see if I'm ready. I want to show I'm here because I'm a good driver and not [just] a simulator driver.
"I'm already a really lucky guy. I'm already third driver in Scuderia Ferrari, where for many drivers it is maybe a dream. For me, when I signed for Ferrari it was a dream come true.
"Of course to not be on the track is really hard, but I wait one year, I'm waiting now, but like I say, I want just my opportunity and show I'm here because I'm a good driver."
Giovinazzi has been linked with a move to Sauber for the 2019 season, but the Scuderia driver is going to wait to see how the other potential transfer stories develop first.
"I'm really happy with the team, they are working really well at Sauber," Giovinazzi added. "Why not? But we need to wait.
"Now our focus is to have a good feeling with the car and try to know all the people in the team – the mechanics, engineers. And then if it will happen I will be already ready with all the team.
"It depends on the moves of the other drivers. I think it's a lot of rumours for many drivers will change teams or leave.
"We need to wait. For sure the target is to be on the grid. I hope I can be on the grid next year."
Follow us on Twitter @Planet_F1 and like our Facebook page