Ferrari's Value Higher Than Ford and General Motors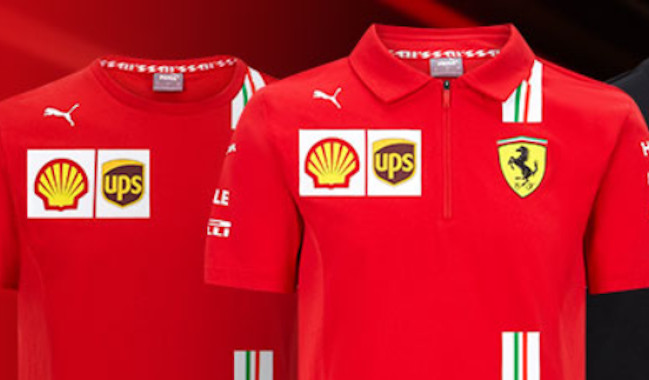 For General Motors, Ford, Fiat Chrysler, and almost all other car manufacturers in the world, the first quarter of 2020 has been less than kind.
Of course, this is down to the COVID-19 crisis – without operational factories, automakers aren't in a position to produce and sell product.
The situation was made even worse by the fact that some states in the U.S. passed regulations that forced car dealers to close sales operations, while there also seems to have been a decline in market demand. And yet somehow throughout all of this, Ferrari has managed to increase its market value, which now exceeds that of Ford or General Motors. The company is now worth around $30 billion.
Shares in Ferrari climbed up to 7% on Monday, May 4, as reported by CNBC, after the Italian sports car manufacturer reported earnings that performed better than they'd predicted. Despite a factory closure in March, the firm's shipment of its cars saw a 5% rise to 2,738. Its revenues fell just 1% to $1.02, which was better than the $852 million predicted by analysts. The firm also recently restarted in Modena and Maranello factories.
Low Volume, High Profits
These numbers are stunning, and are even more impressive considering the vast difference in volume between the four companies. Ferrari only produces approximately 10,000 cars a year, which is nothing compared to the millions of units the big three (Ford, General Motors, and Fiat Chrysler) produce during the same timeframe- General Motors produce around 7.7 million vehicles in 2019.
The difference, of course, is profit. Ferrari enjoys a 24% profit compared to the up to 5% the majority of full-line automakers take in. Despite that, investors are confident that the Ferrari brand and high profit margins will ensure the stock stays strong over other auto brands throughout the current COVID-19 epidemic.
Share Price Tripled
The market capitalisation for Ferrari reached $30.1 billion earlier this month after it settled down to $29.8 billion later in the same day. General Motors' cap dropped below $29.3 billion and Ford's fell to $19.2 billion. Fiat Chrysler spun out the Ferrari brand in 2015, but has seen its market cap fall to less than $13 billion. Since Ferrari went public, its share price has more than tripled.
Ferrari modified its earnings predictions for the year, and fired a warning of continued weakness, especially from its Formula 1 business, as well as other areas for Q2. Investors were encouraged by the fact that the firm only predicted a minor reduction of its earnings for the upcoming year.
Minimal Adjustments
Ferrari announced 1.13 euros ($1.23) per share dividend in April, which represented a 10% increase. It also announced it had reduced its net revenue estimate to between 3.4 billion and 3.6 billion euros ($3.7 billion to $3.9 billion), from a previously estimated 4.1 billion euros ($4.5 billion). It reduced its adjusted earnings forecast before amortization, depreciation, taxes, and interest from a top range of 1.43 billion euros to a top range of 1.2 billion euros ($1.31 billion).
The value of Ferrari and the demand for its sports cars with a price range of $215,000-$1 million has enabled the firm to maintain 24% margins, compared with the majority of automakers with under 5% margins. There were more positive signs during a recent investor call when Ferrari CEO Louis Camilleri said that despite multiple cancellations of orders in both Australia and the U.S., there have been no red lights flashing in any region.