Ralf Schumacher calls Toto Wolff a 'bad loser', feels FIA should be 'punished'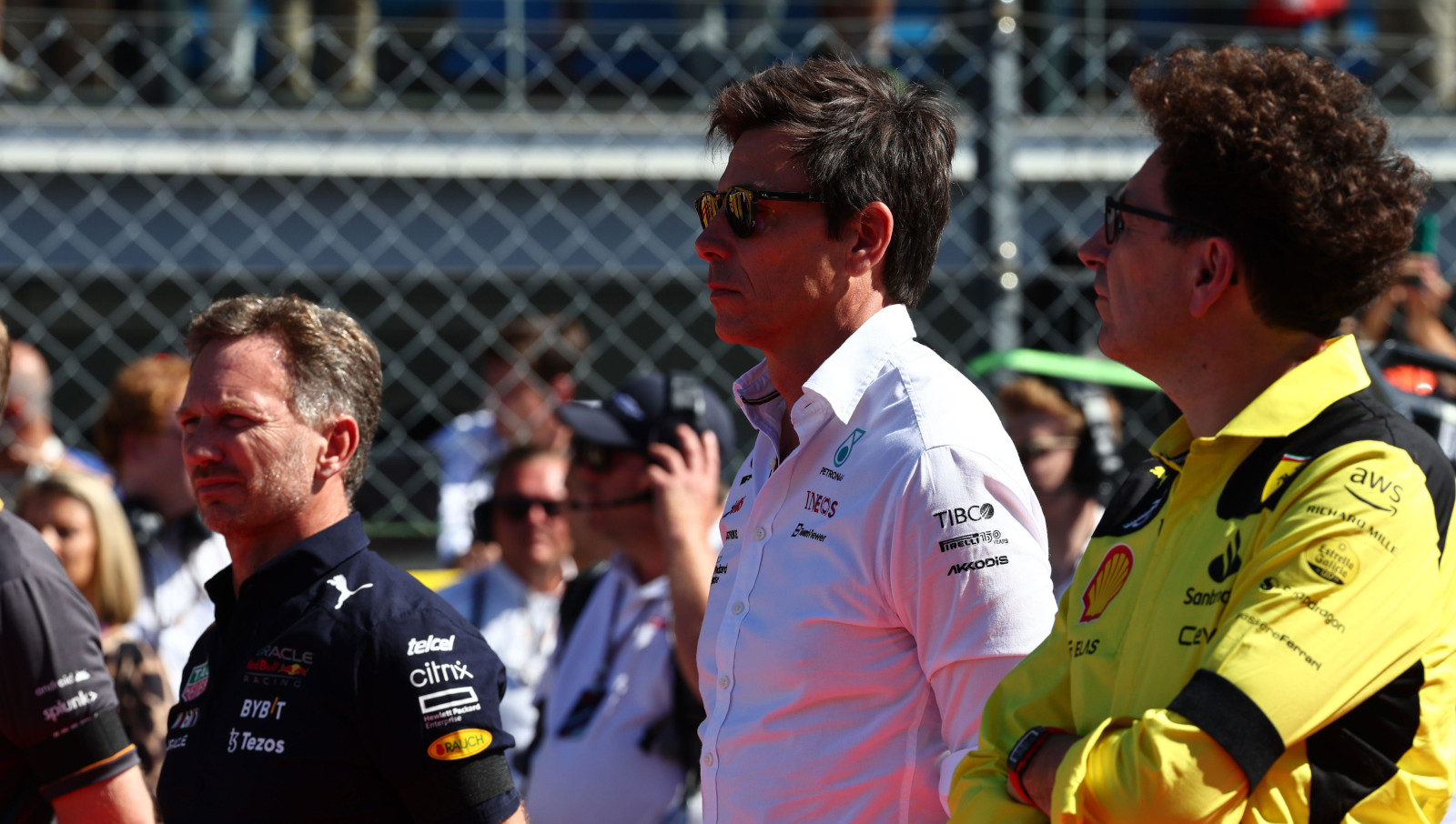 As much as any team guilty of breaking the budget cap deserves to be punished, so too do the FIA for leaking the report says Ralf Schumacher.
As the Formula 1 drivers prepared to take to the Marina Bay circuit on Friday for the start of the grand prix weekend, their team bosses were responding to claims that two teams had breached last year's budget cap.
With the FIA set to release their report into the first year under a budget cap, 2021, leaks began to emerge.
Auto Motor und Sport carried the report on Friday, claiming Aston Martin and Red Bull had overspent, the latter by as much as $10million which is well over the five per cent considered to be a 'material overspend breach'.
As rival team bosses weighed in, calling it a level of "cheating" that will give those guilty of breaking the cap an advantage over "three championships", Red Bull maintained their innocence.
Team boss Christian Horner even went as far as to threaten legal action against those pointing the finger.
"They are hugely defamatory," he said. "We take umbrage to them.
"So unless there is a clear withdrawal of those statements, we will be taking it incredibly seriously and looking at what the options available to us are."
Schumacher says the FIA should also be held accountable for the leaks.
"The basic structure has definitely been shaken," he told Sky Deutschland.
"The FIA have to undergo an investigation themselves because it must not and cannot be like that. It simply must not slip out.
"What happens here harms Formula 1 and only the FIA can be to blame. The FIA must also be examined here and possibly also punished."
As for what Red Bull's rivals are saying, Schumacher says Wolff sounds like a "bad loser" in all of this with the Mercedes motorsport boss still smarting over losing last year's Drivers' title to Red Bull.
— Giuliano Duchessa (@GiulyDuchessa) October 1, 2022
The Austrian has already had two separate digs at Horner, saying "maybe he doesn't speak to his CFO" while later scoffing at his threat of legal action.
"I didn't see that interview, maybe I should spend time watching it," he said. "That's noise."
Schumacher does not feel Wolff is doing himself any favours.
"No matter what comes out on Wednesday, for me, Toto Wolff, with his harsh criticism, is more of a bad loser who still hasn't digested the fact he lost the World Championship," said the former F1 driver.
"I think that's a pity."
Ferrari team boss Mattia Binotto has also had something to say, the Italian claiming any overspend at all is "not insignificant".
"I think Binotto's explanation is much more reasonable," said Schumacher. "Of course it shouldn't be. If that's the case, of course a penalty must come."