FIA issue response after political statement update to F1 regulations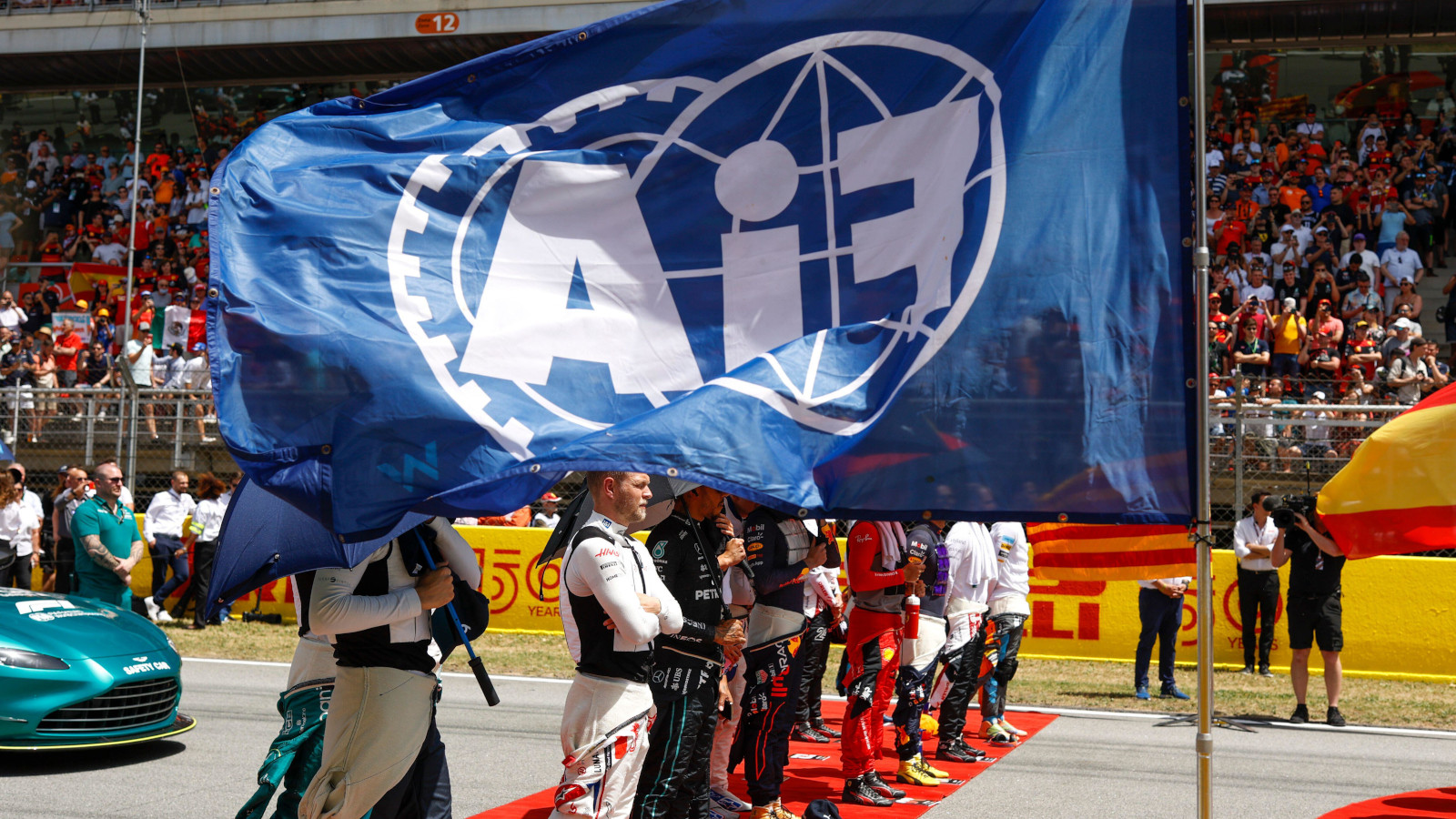 Formula 1 personnel and all involved with FIA-sanctioned events will now need permission to speak out on matters of interest to them.
In recent years there has been a growing trend among the Formula 1 drivers to use their platform to shine a light on issues of importance to them, this led by Lewis Hamilton and Sebastian Vettel.
While Hamilton has been highly vocal on a lack of diversity within Formula 1, launching Mission 44 and The Hamilton Commission as part of his efforts, Vettel, who retired at the end of the 2022 season, regularly spoke his mind on social and environmental matters.
For Vettel, that involved a few fallouts with country officials, notably at the Canadian GP in 2022 where 'Canada's climate crime' appeared on the helmet which he ultimately did not use in the race, along with 'stop mining tar sands'.
He then drew negative reaction over in Italy when he criticised the allowance of two pre-race flypasts at Monza, with Formula 1 having axed these as part of the journey to a greener future.
The FIA had already moved to impose some restrictions on these political statements, banning the wearing of T-shirts on the podium for such purposes, but now the governing body has outlawed such actions in the International Sporting Code.
The amendment now prohibits "the general making and display of political, religious and personal statements or comments notably in violation of the general principal of neutrality promoted by the FIA under its Statutes, unless previously approved in writing by the FIA for International Competitions, or by the relevant ASN for National Competitions within their jurisdiction."
In addition, it is now also stated in the ISC that "failure to comply with the instructions of the FIA regarding the appointment and participation of persons during official ceremonies at any Competition counting towards a FIA Championship", will be seen as violating the rules.
But the FIA has now issued its response to concerns surrounding the amendment, with a spokesperson claiming the governing body is simply bringing itself in line with other athletic organisations such as the International Olympic Committee, and will "refrain from manifesting discrimination" against anyone.
A statement from an FIA spokesperson said: "The ISC has been updated in alignment with the political neutrality of sport as a universal fundamental ethical principle of the Olympic Movement, enshrined in the IOC Code of Ethics, together with the principle of the universality set out in Article 1.2.
"Additionally as stated in Article 1.2 of the FIA Statutes, the FIA shall promote the protection of human rights and human dignity, and refrain from manifesting discrimination on account of race, skin colour, gender, sexual orientation, ethnic or social origin, language, religion, philosophical or political opinion, family situation or disability in the course of its activities and from taking any action in this respect, the FIA will focus on underrepresented groups in order to achieve a more balanced representation of gender and race and to create a more diverse and inclusive culture."
While Vettel has now waved goodbye to Formula 1, McLaren's Lando Norris has spoken of wanting to step up to the plate and start using his voice on matters important to him, though he mentioned mental health as a main area of focus.
Read next – Sir Jackie Stewart on life, love and losing friends: 'In those days we drove through the fire'