FIA issue clarification over 'worked on' regulation during pit stop penalties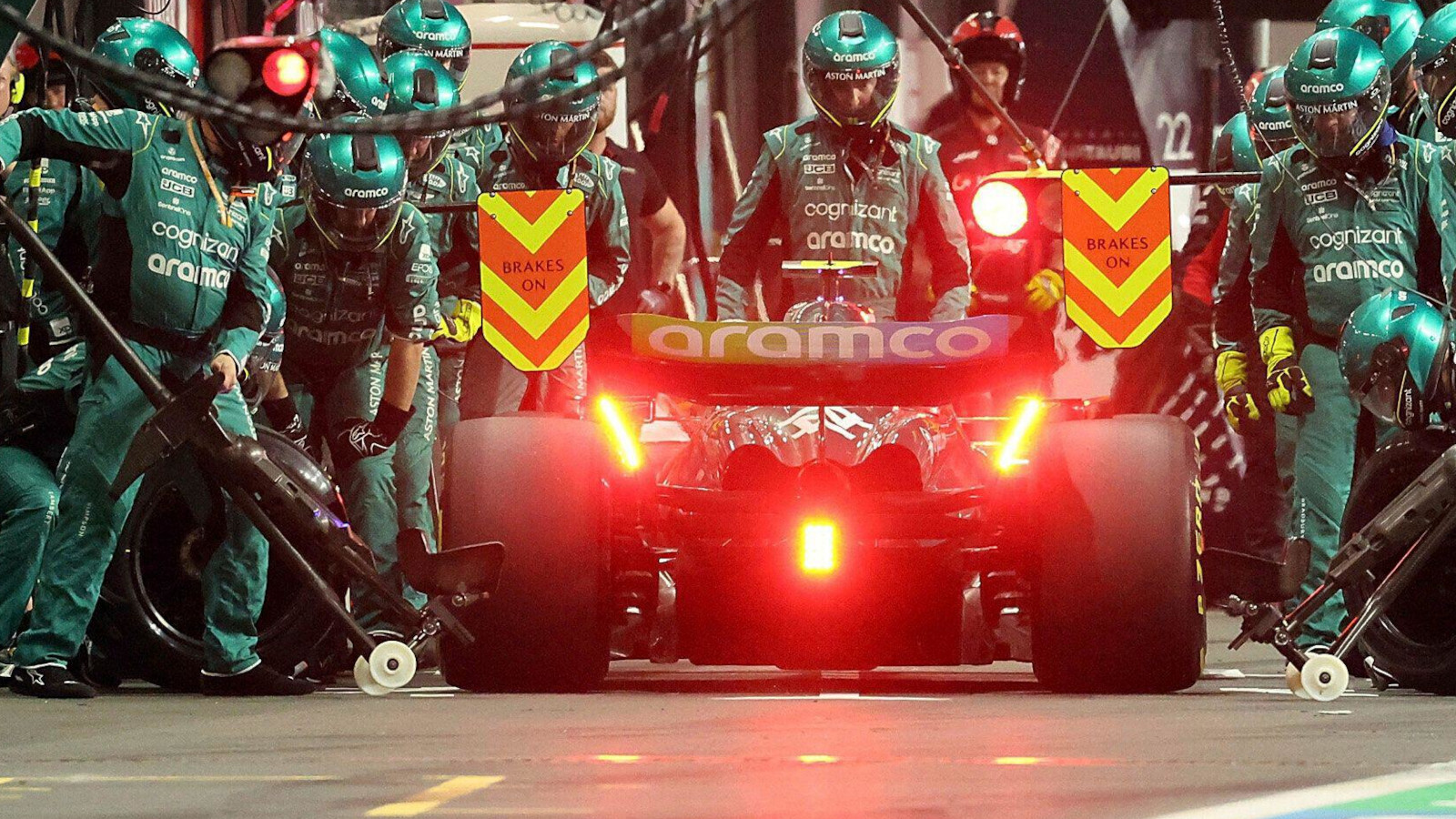 The FIA have issued a sporting directive to clarify the 'worked on' regulation for pit stop penalties, making it clear than touching the car "by hand, tools or equipment" will be "considered to constitute work".
There was drama late in the Saudi Arabian Grand Prix when Mercedes told George Russell on the final lap that Fernando Alonso, running roughly five seconds ahead of him on the track, could have a penalty.
That came to pass, the Aston Martin driver penalised for the team working on his car when he came in to serve a penalty for being out of position in the grid box.
Pulling into the pits, his rear jackman slid the jack underneath the car and then the team paused for the five seconds before changing his tyres and sending him back out.
Alonso was hit with a 10-second penalty, elevating Russell to third place, but Aston Martin appealed the ruling and argued the wording was ambiguous.
The regulations states: "Whilst a car is stationary in the pit lane as a result of incurring a penalty… it may not be worked on until the car has been stationary for the duration of the penalty."
The Silverstone team argued as to what constitutes working on a car given that while it was touched, nothing was done to it. The penalty was overturned, Alonso reinstated into third place with the FIA promising a review of the regulation.
PlanetF1.com recommends
FP1: The Melbourne weekend begins with a Red Bull P1, and an unusual red flag situation
Ferrari and Mercedes hold off on upgrades in Melbourne ahead of planned changes for Europe
Charles Leclerc's coach on why Melbourne gives drivers 'trickiest problems' of the season
That has now taken place, the FIA billing it has 'a thorough analysis' that has led to the 'issuance of a Sporting Directive to clarify the definition of what constitutes "working on the car" (Article 54.4.c of the F1 Sporting Regulations) and how the regulation will therefore be applied by the FIA at subsequent Competitions.'
That was sent out to the teams by FIA single-seater sporting director Steve Nielsen on Friday morning in Melbourne, the teams told they may not touch the car in any way during a penalty period.
The directive noted: "For clarity and until further notice, in this context the physical touching of the car or driver by hand, tools or equipment (including the front and rear jacks) during any such penalty will all be considered to constitute work.
"The use of cooling fans during a penalty is permitted providing any such fan does not physically touch the car.
"As is already common practice, multiple penalties incurred under Articles 54.3a and 54.3b prior to a car's pit stop can be served in series at a single pit stop. For example, a 5sec + 10sec penalty can be served as a single 15sec penalty and so on."