FIA looking into Colton Herta's superlicence eligibility amidst AlphaTauri link – report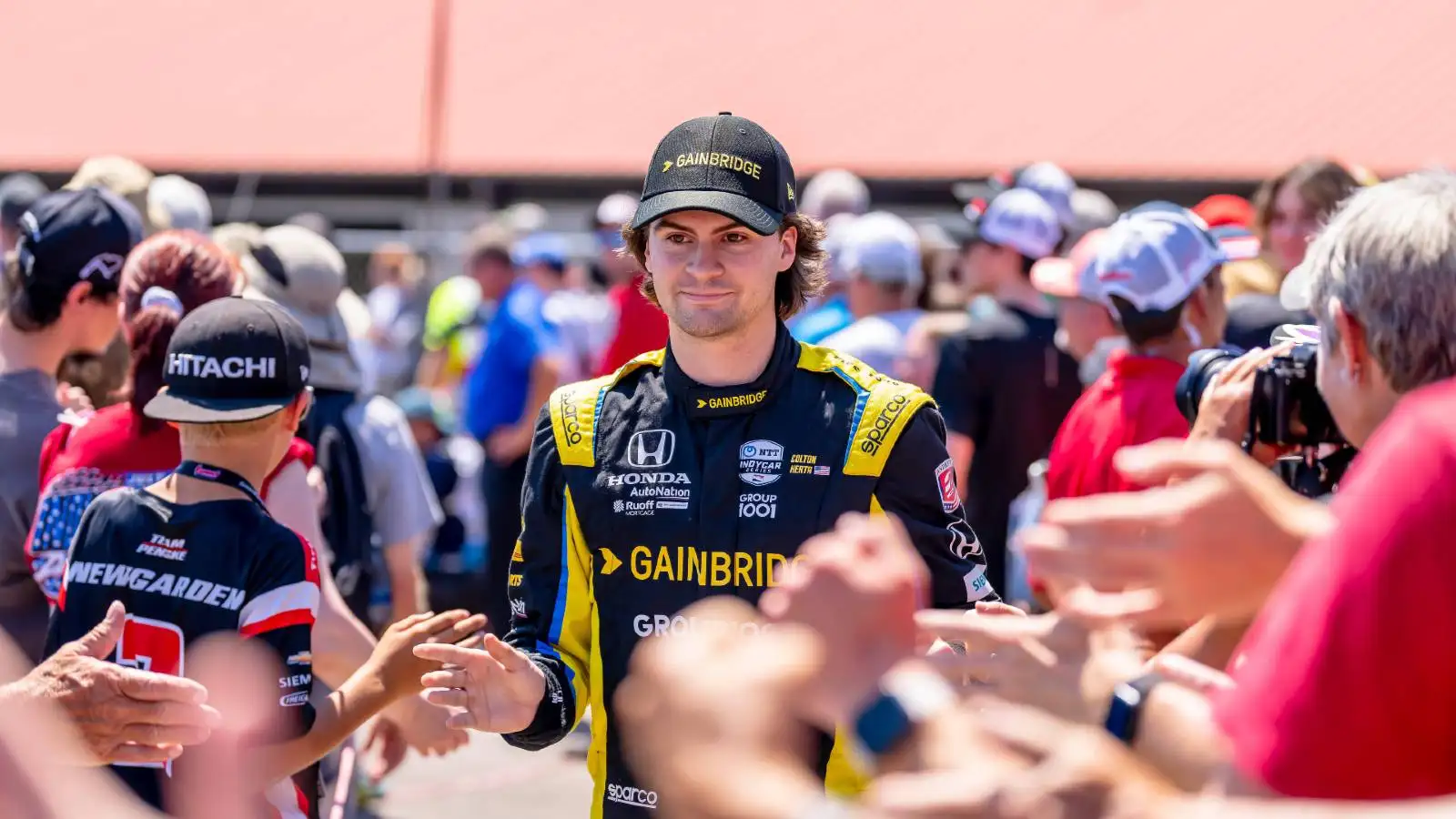 With IndyCar star Colton Herta being linked to AlphaTauri, the FIA is reportedly investigating his credentials for a superlicence.
'Silly season' is now very in much in full force for the 2023 Formula 1 season, a chain reaction which was sparked by Sebastian Vettel's announcement that he will retire at the end of 2022.
That was then followed by confirmation that Fernando Alonso would take his place at Aston Martin, while McLaren since then have decided to cut ties with Daniel Ricciardo come the end of the campaign, a year before his contract expired.
All of the puzzle pieces are yet then to fall into place, though a name from IndyCar has resurfaced, that being Colton Herta who is now being linked with a move to Formula 1 again.
He came close ahead of this season when Michael Andretti was trying to buy Sauber, operator of the Alfa Romeo team, only for that deal to fall through late in the day.
But, perhaps surprisingly, Herta is now said to be a potential target for AlphaTauri, who could lose the services of Pierre Gasly to Alpine, who are said to have now made the Frenchman their preferred target.
Herta tested a Formula 1 car for the first time this year, getting behind the wheel of the McLaren MCL35M as part of his development deal with the team, though according to Motorsport.com, the FIA is now at work trying to determine whether Herta can qualify for a superlicence.
A driver needs 40 points to gain a superlicence, and thus the right to compete in Formula 1, but while IndyCar is a qualifying series for the points, at the same level as Formula 2, Herta currently does not have the number of points required.
Herta sits on 32, and due to the current system, where a driver can count their three best results from the past four seasons, Herta is not on course to claim a finish in the 2022 IndyCar standings which could be counted among those results.
But this is where it gets complicated, Motorsport.com state that since it is in the interest of Formula 1 and its teams to have an American driver in Herta on the grid, considering the series' popularity boom in the nation, it creates pressure on the superlicence system and how it will be interpreted in Herta's case.
"If he gets a licence we might as well all stop investing F3 and F2," a paddock source, with close ties to junior drivers, told Motorsport.com.
Motorsport.com do note potential routes for Herta to still qualify for the superlicence due to a provision in the International Sporting Code, though it reportedly would have to rely on Herta contesting a grands prix for AlphaTauri this season in place of Gasly or Yuki Tsunoda.
Red Bull forced to look outside of their junior setup
With Red Bull apparently willing to release Gasly from their fold, freeing up a seat at AlphaTauri, it is quite amazing that one of the biggest junior programmes anywhere in Formula 1 does not have a driver to offer up to AlphaTauri, but Red Bull potentially find themselves in this position.
Currently their highest-placed junior driver is Liam Lawson, who finds himself P5 in the Formula 2 standings. There have been flashes of quality from the New Zealander, who made his free practice debut with AlphaTauri in Belgium, though now out of F2 title contention, Red Bull would be right to have doubts over placing him in the AlphaTauri line-up.
Herta though, who has yet to take part in a Formula 1 race weekend, would arguably be an even greater risk, even if there is the pull factor of housing an American driver at a time of such high Formula 1 interest in the nation.