FIA director admits a lingering 'topic of concern' for F1's governing body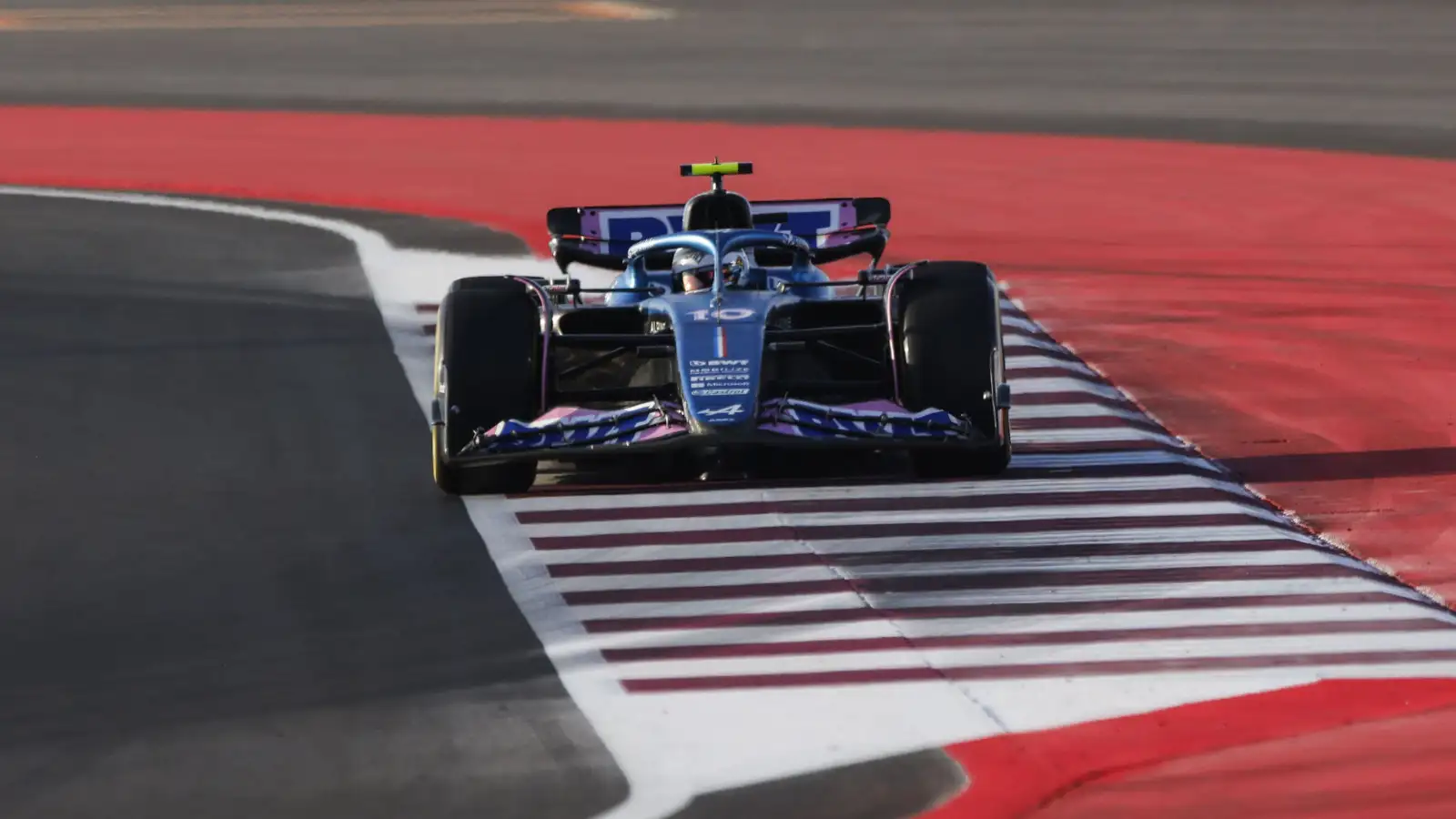 Track limits and the discussion surrounding the issue reared their head again during the Qatar Grand Prix weekend.
The weekend at Lusail saw track limits become an issue once again as the limits at one corner had to be re-defined due to kerbing that was having a negative effect on the structural integrity of the Pirelli tyres.
During the Grand Prix, there were plenty of 'off-track' moments as a result, with two drivers picking up three time penalties apiece due to various trips across the white lines.
Nikolas Tombazis: Track limits remains a 'topic of concern'
Speaking to Sky F1 after the Qatar Grand Prix, the FIA's single-seater director Nikolas Tombazis spoke to Nico Rosberg about how the governing body is still carrying out research and development to improve how track limits are imposed and enforced.
"We're doing continuous research," he explained.
"This year, the track limits have been an issue in Austria and, to some extent, in Qatar.
"That remains a topic of concern. Clearly, the issue we're talking about now, is not to do with track limits from a sporting point of view, but as a safety matter of the kerb.
"That requires another set of research in order to make sure that between tyres and kerbs, we don't have these interactions any more."
Asked for some hard and fast solutions to the problem, which came to a head at the Austrian Grand Prix when the results of the race remained unknown for hours as the stewards picked through hundreds of potential off-track excursions, Tombazis said modifications are on the way to reduce the scale of the problem at circuits which have track limits issues.
"In places like Austria, for example, and possibly here in the future, we need to make sure there's a more natural limit to the tracks," he said.
"In Austria where we had all the issues, we are making modifications for next year.
"Basically, if cars go in that direction, they will lose a lot of lap time or maybe even go off the track and, therefore, I think we think that is the basic solution.
"We also work on more medium-term solutions, which are more technological or electronic, but these require still a lot of development."
PlanetF1.com recommends
Explained: F1's track limits rules and how the FIA enforces them
FIA explained: What does it stand for and how does it govern F1?
FIA President Mohammed Ben Sulayem recently revealed that the governing body wants to cut a better deal with F1 to ensure the necessary funding is in place to allow for the development of more refined technologies in the enforcement of the rules, while Tombazis revealed that the issues uncovered in Qatar were exacerbated by a lack of real-life data to corroborate how the 18-inch tyres interacted with the kerbing at Lusail.
"Well, there's quite a complicated interaction between tyres and kerbs," he said.
"We had issues in 2021 and, back then, together with Pirelli, there were a lot of simulations carried out that worked to understand the problem. Clearly, we operate in quite clear sets, the loads of these cars are the highest they've ever been. The tyres are different from 2021 because we have 18-inch tires instead of 13.
"So we need to redo the simulations and to find out and develop – we are not there yet. What we had to do was to find solutions to be able to run this race."
Read Next: 'Significant' Mercedes update to provide vital W15 clue at US Grand Prix