Sky F1's Ted Kravitz feels the FIA investigation into Abu Dhabi must "put to bed" any claims by the sport's fans of a "conspiracy" in its decision-making.
Kravitz believes a transparent report must be produced that ensures the integrity of the sport is not damaged as a result.
There was widespread outrage among the Formula 1 fans' community when FIA race director Michael Masi and Race Control initially said lapped cars would not overtake the Safety Car, before deciding to semi-reverse that call and enable one final lap of racing in Abu Dhabi during which Max Verstappen passed Lewis Hamilton to take the World Championship.
Kravitz added the findings must also clarify how that decision was made and in the most transparent fashion, so as to answer any comeback questions and end fans' sentiments that are "eating away at the credibility of Formula 1".
Speaking on a special edition of Sky Sports' F1 Show, Kravitz explained:  "In the past we've had teams on one [hand] going against teams on the other, it's not [in] this case.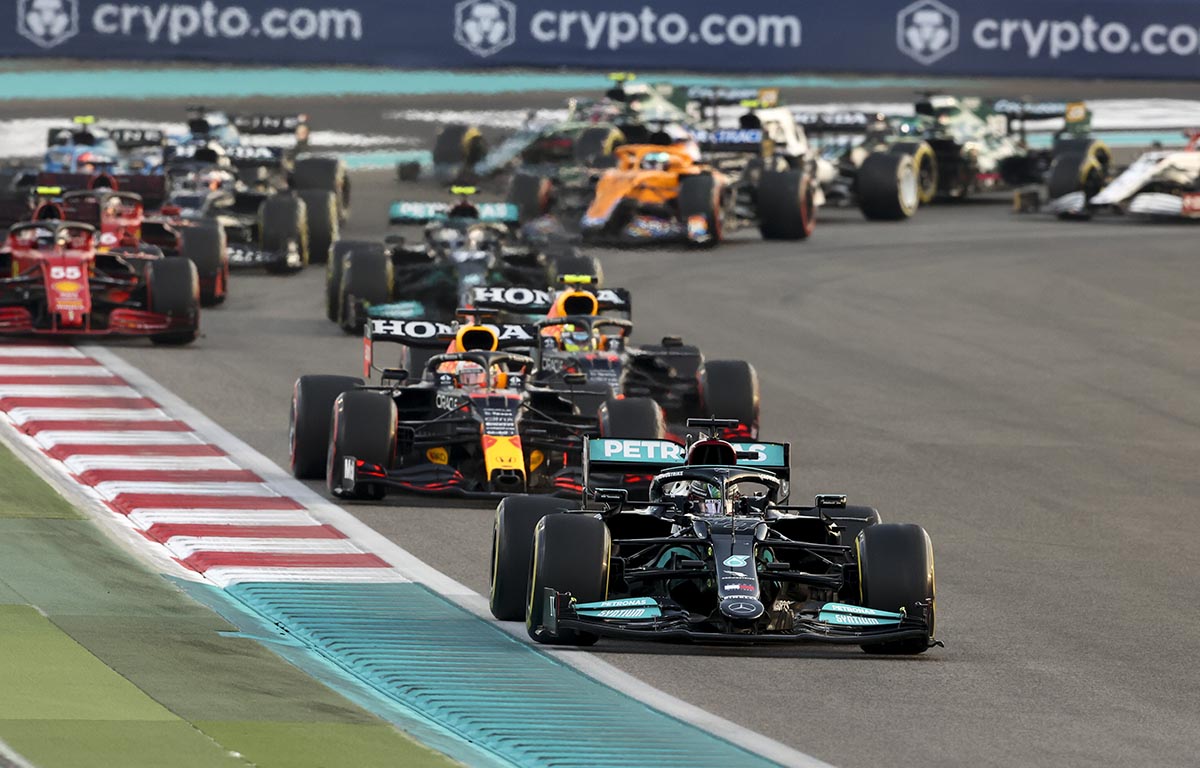 "It's the team, Lewis Hamilton and Mercedes, against the governing body of the sport – and that's where the fans feel what happened in Abu Dhabi was so wrong and where Mercedes maybe feel so wronged, and where F1 has a problem with sorting out its integrity and its confidence that people have in the sport.
"Because many fans are asking if those in charge just didn't want Lewis Hamilton to become an eight-time World Champion, and if those in charge didn't want Mercedes to win the Drivers' World Championship.
"That's the issue, whether it's some sort of conspiracy. That's what this commission needs to put to bed, once and for all. This commission from the FIA needs to put it clear there was no conspiracy here, it was just a misinterpretation, a misdirecting of our own rules – if that's what they find.
"Of course, the ultimate question is 'would Michael Masi have made the same decision had it been Max Verstappen in the lead on old, knackered hard tyres and Lewis Hamilton behind on fresh soft tyres?'
"The question about that, I think, in the fans' minds, is what's eating away at the credibility of Formula 1."
Having initially said lapped cars would not overtake the Safety Car, Masi and the FIA then decided the lapped cars between Hamilton and Verstappen on the road could then pass – clearing the path for the Red Bull driver on the final lap.
With time having passed and that change of mind from Race Control, Kravitz feels the findings of the internal investigation must ensure there can be no room for any thoughts that the result was somehow geared towards Verstappen – as Formula 1's credibility needs to be restored.
"There was that four minutes between when he decided lapped cars wouldn't overtake, then the five cars would overtake. So what happened in that crucial four minutes? And that's what the FIA need to absolutely be totally crystal clear about, and show the fans they have explained what happened," he said.
"Why did Masi change his mind? Did he have his mind changed for him? They have to be totally clear because it's the credibility of the sport that fans are talking about.
"The fans think what happened was wrong, Mercedes think what happened was wrong, Lewis Hamilton thinks what happened was wrong and we need to sort that out."
Fellow Sky F1 presenter Rachael Brookes then added: "I have to say it's not just Lewis' fans on this, it actually is wider than that and I think that's why it's so important we get the answers we need from the FIA."
The FIA clarified the findings of the report would be announced at the World Motor Sport Council meeting on March 18 in Bahrain, but Sky previously reported they aim to have the investigation completed by the time of the next F1 Commission gathering on February 3.