FIA explain why Max Verstappen was penalised for Lewis Hamilton contact at Interlagos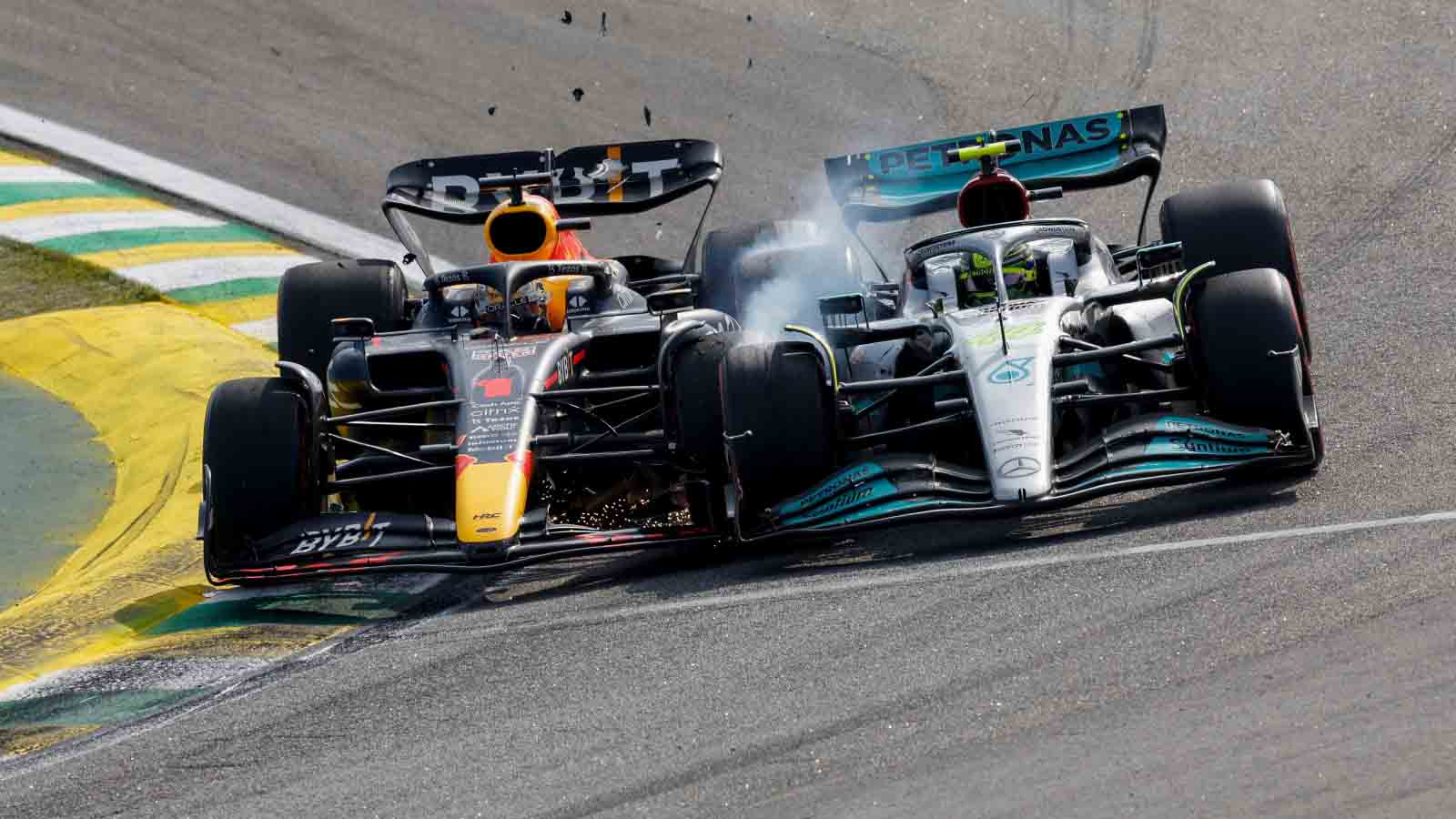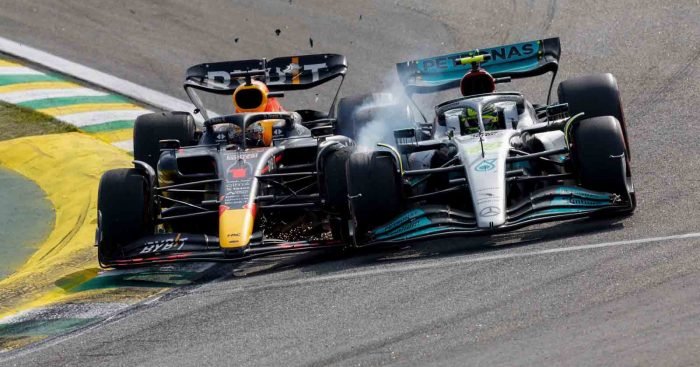 The FIA stewards have explained why Max Verstappen was "predominantly at fault" for his clash with Lewis Hamilton at Interlagos on Sunday.
The 2021 title rivals came to blows after the first Safety Car restart during the Sao Paulo Grand Prix. With George Russell having bolted on the pit straight, Verstappen had a good run behind Hamilton, whose reaction was not quite as fast.
This left the Red Bull driver looking to make a move around the outside at the Senna S, sending his car to the right of Hamilton's Mercedes, but the two cars collided at the apex of Turn 2 – which caused damage to Verstappen's front wing in the process.
Both drivers felt the other was to blame for the contact, Hamilton saying "that was no racing incident, mate" to race engineer Pete Bonnington on team radio, while Verstappen believes he was not left enough room to make an overtake.
Following an investigation, however, the stewards punished Verstappen with a five-second penalty and two penalty points on his Super Licence for causing a collision – and the verdict has since been published.
The FIA's statement read: "The stewards reviewed the video from several angles, including In Car Cameras, CCTV and broadcast video.
"The stewards determined that Verstappen attempted to pass Hamilton on the outside of Turn 1 by braking very late.
"He did not complete the pass in Turn 1 and his excess speed compromised his entry into Turn 2, at which point he made contact with Hamilton.
"While the stewards recognize that Hamilton could possibly have given a little more room at the apex of Turn 2, the stewards determined that Verstappen was predominantly at fault."
Hamilton dropped to eighth place on the road but was able to make his way back up to second come the chequered flag, but Verstappen's refusal to allow team-mate Sergio Perez back past him in a team order at the finish caused controversy within Red Bull, Perez believing his attitude "shows who he really is" – with the Dutchman eventually crossing the line sixth.
Read more – Race: George Russell takes thrilling maiden victory at Sao Paulo Grand Prix