FIA: A few surprises but no massive alarm bells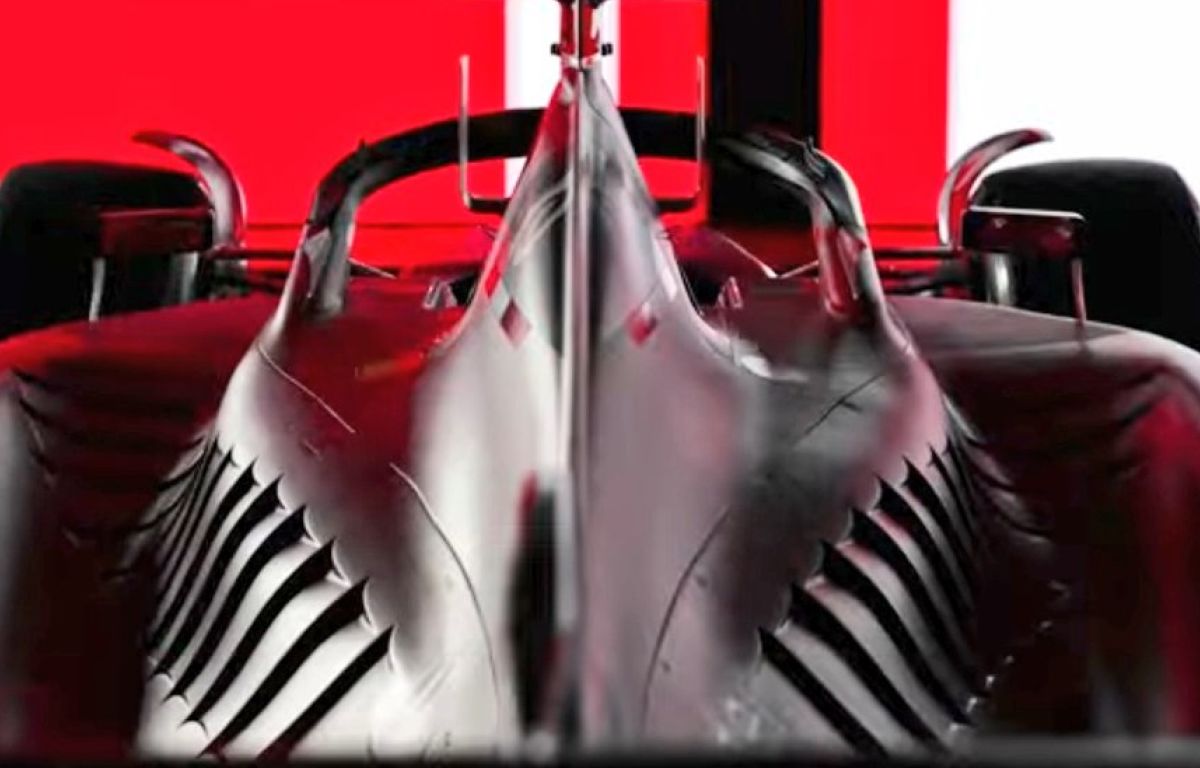 As the F1 cars hit the track for the first time in a group, Nikolas Tombazis says the FIA have been "surprised" by some of the cars' designs.
But, he adds, there aren't any "any massive alarm bells" so far.
The Formula 1 teams are in Spain this week for the opening pre-season outing, billed as a group shakedown, at the Circuit de Catalunya.
The cars hit the track at 8am local time, the teams showing off their all-new 2022 designs based around ground effect aerodynamics.
The whole point of the new rules is to create cars that produce a clean wake, making it easier for cars to follow thus leading to closer racing.
What the FIA and Formula 1 don't want is one team to find an innovation in the new regulations that gives them a massive advantage over the chasing pack.
So far Tombazis, the FIA's head of single-seater matters, doesn't believe anyone has found that magic bullet.
Different approaches everywhere 🤯🤗@MercedesAMGF1 vs. @McLarenF1 vs. @AstonMartinF1 🔎#F1 pic.twitter.com/4xT53V6uLG

— Formula 1 (@F1) February 19, 2022
"We have seen a few surprises here and there," said Tombazis.
"Some areas where cars are a bit more different between them than what we expected and where engineers have applied their innovative skills to come up with a solution.
"I think you will see a lot more differentiation than maybe you were expecting to start with.
"I wouldn't say there's been any massive alarm bells so far. It's been relatively mild – still within what we think is a completely fair interpretation of the rules.
"We haven't seen anything equivalent to a double diffuser or anything like that!"
The teams' designs have all been very different, none of them finding the extra same set of solutions to the technical regulations.
The sidepods, especially Ferrari's super sculpted design, which is a complete contrast to Mercedes' extremely narrow one, have caught the eye along with the different front wing and noses.
"You need to define what exactly a lookalike means because we can argue that we had a grid of lookalikes to the widest audience already for the last few years," Tombazis added.
"I think the current new cars will have more visible differentiation in terms of shape, at least initially.
"Clearly, engineers will be evaluating solutions of each other's cars and trying to understand why each other's cars are a bit different in one or another way.
"And I think the regulations are written in such a way that the convergence will be faster."
PlanetF1 Verdict
A few surprises but no alarm bells says Tombazis
Nikolas Tombazis says that there have been a few surprises from the new car designs but no alarm bells yet.