The FIA may be set to announce a shorter race weekend format for all rounds of the 2021 season, according to reports.

The traditional race weekend format for Formula 1 has been two 90-minute practice sessions on Friday, followed by a 60-minute practice session on Saturday before qualifying, with the race then held on Sunday.
But in an alleged update to the regulations for the 2021 season, as reported by GPBlog and Motorsportweek.com, the FIA could be set to announce that both Friday sessions will now last for 60 minutes instead of 90, with Saturday's 60 minute practice session remaining unchanged.
"Two free practice sessions (P1 and P2), each lasting one hour and separated by at least two and a half hours, will take place on the the second day of the event," reads the reportedly updated sporting regulations.
Another reported change is that the minimum time between Practice 2 and Practice 3 will be increased from 18 and a half hours to 19 hours.
"A further free practice session (P3), lasting one hour and starting no less than nineteen hours after the end of P2, will take place the day before the race."
These changes are yet to be added to the official FIA sporting regulations for the 2021 season.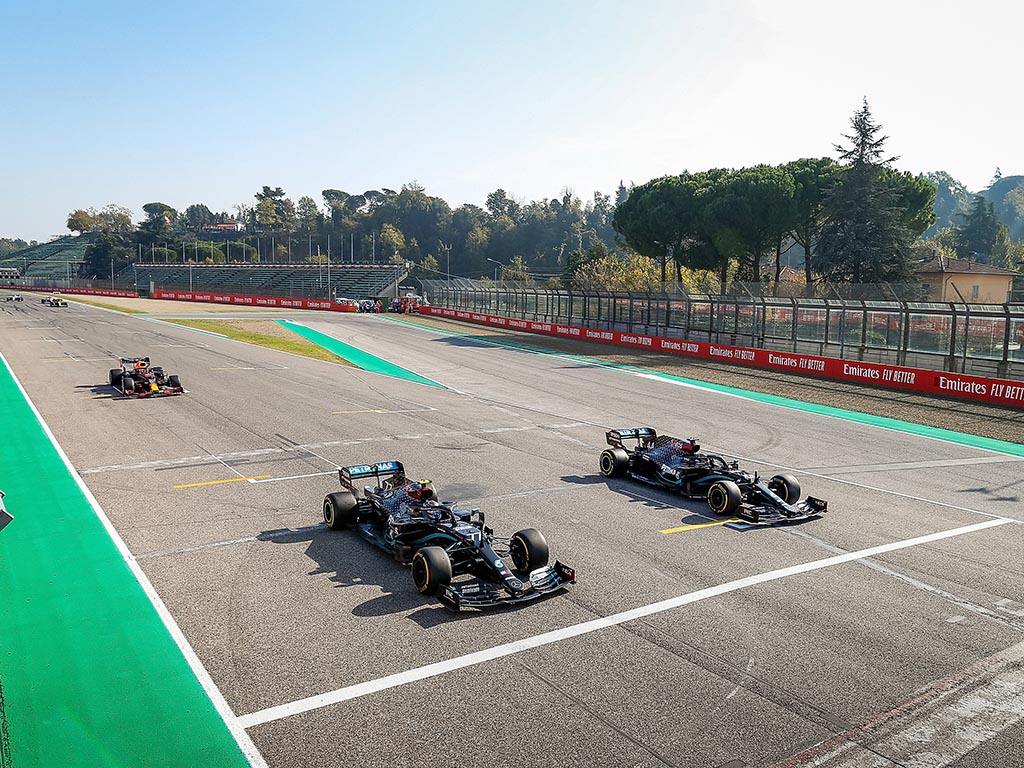 Formula 1 actually experimented with a shorter race weekend at the Emilia Romagna Grand Prix due to logistical strains, cutting the event to two days of on-track action.
FP1 and FP2 was scrapped at Imola, leaving a 90-minute practice session on Saturday before qualifying.
While there were some in the paddock who liked the two-day concept, others gave it a negative review.
"I think it's got to be from a fan's perspective – do the fans like this kind of format?," Racing Point boss Otmar Szafnauer previously asked, as quoted by Motorsport.com.
"I thought I would like it, but it's a bit foreign to me. After 23 years of having Friday, Saturday and Sunday, it feels a little bit odd and unnatural.
"Going into the weekend I was completely open for it, thought I was going to like it. But now I've got this uneasy feeling that it's not right and not Formula 1."
McLaren team principal Andreas Seidl was a fan of the two-day event though.
"We like this format of two days, this compact format," he said.
"We like this additional challenge in order to get on top of your own game within this 90 minutes on Saturday morning.
"But in the end it's a discussion that is led by Formula 1. It depends obviously a lot on the contracts that are in place with promoters, with TV stations and so on.
"If it's something that could also help us save running costs, and would help us also to spend less time away from home, especially for our mechanics and engineers, it's something we will be positive about."
Follow us on Twitter @Planet_F1, like our Facebook page and join us on Instagram!