FIA hope 1.5sec will cover whole field in 2022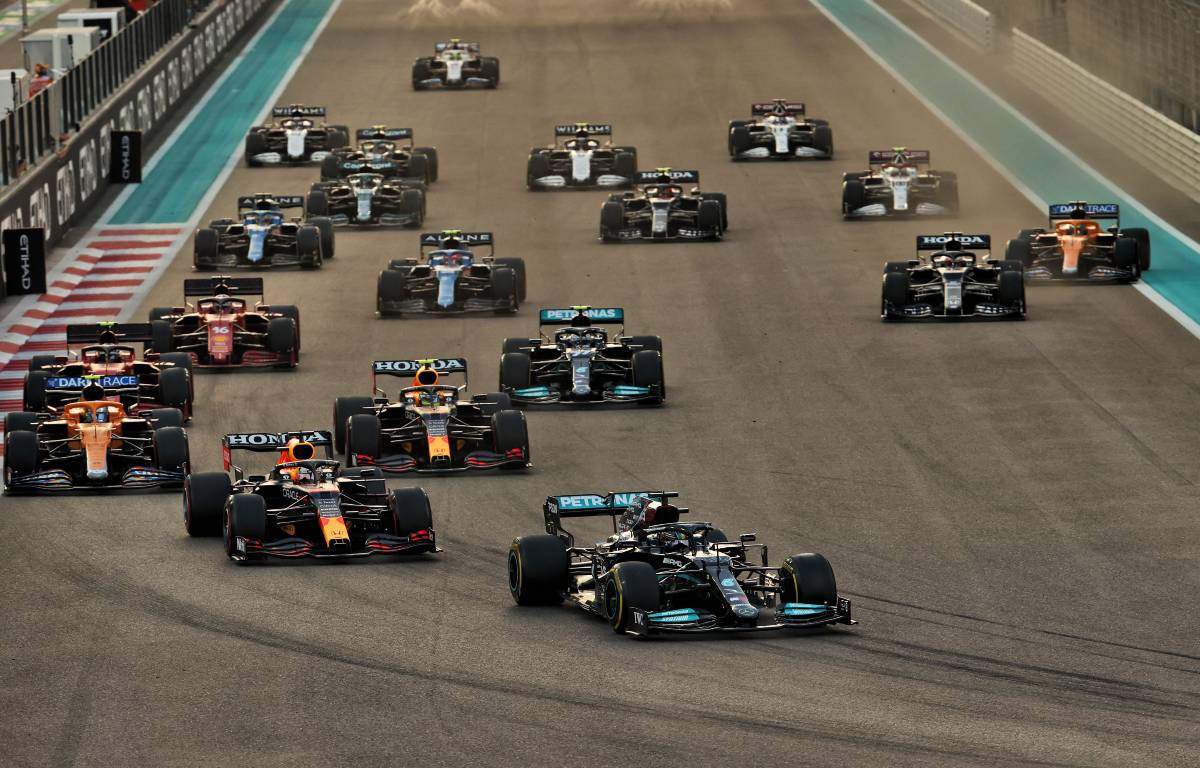 Nikolas Tombazis, the FIA's technical chief, is counting on F1's new regulations slashing the performance gap throughout the whole field by half.
Formula 1 is preparing for a 2022 season that will be shaken up by newly-designed cars created for closer, more exciting racing – at least that's the plan.
The proof of the pudding is, of course, in the eating. And it should be borne in mind that although Max Verstappen and Lewis Hamilton won 18 of the 22 grands prix in 2021 between them, and only two victories went outside of Mercedes and Red Bull, it was one of the most thrilling, dramatic championships in history.
However, Tombazis, the head of single-seater technical matters at the FIA, believes that while it may take some teams time to get on top of the new 2022 regulations, thus creating bigger gaps at first, eventually the pack will be closer together from position one through to 20 than in 2021.
"It is hard to imagine we can surpass this season in the first year of the new formula," said Tombazis, quoted by Auto Motor und Sport.
"But it is important we achieve the two goals we have set ourselves – to get the field closer together and to make it easier to follow another car.
"At the moment, about three seconds [per lap] separate first from last. We hope by the end of 2022 it will be only one and a half seconds."
Admitting there is the potential for greater field spread in the earlier part of the campaign, the Greek, a former chief designer at Ferrari and the Head of Planning at McLaren, added: "The cars will quickly align as it becomes clear what works and what doesn't."
Tombazis was reminded of what happened in 2009 when there was also a rules reset and the Brawn team mastered them much better than any of their rivals at the outset.
Having finished ninth as Honda the previous season, Brawn-Mercedes, through Jenson Button, won six of the first seven races in 2009 before the opposition caught up development-wise and they went on to secure both championships.
Expressing confidence F1 has learned from that experience, Tombazis added: "The targets were correct, and so were the basic measures to achieve them.
"The mistake was that the teams were given too much freedom. That's why the targets were missed in the end."
Therefore, the 2022 rules could be adapted. "I expect adjustments in the course of the season should things not work as desired," added Tombazis.
PlanetF1 Verdict
FIA hope 1.5 seconds will cover the whole field in 2022
The FIA are hoping that the gap from first to last on the grid will only be 1.5 seconds in 2022.