FIA safety experts to investigate Max/Hamilton shunt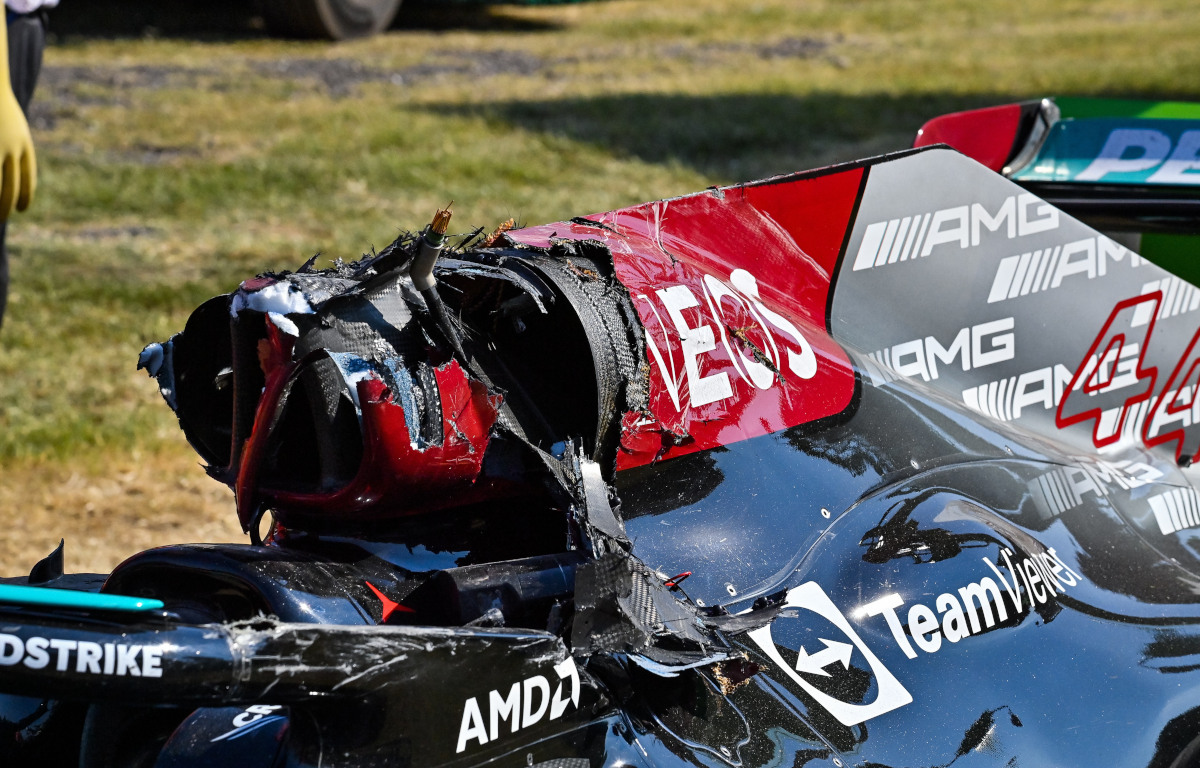 In the wake of what could have been a horrific crash for Lewis Hamilton, Michael Masi has revealed that the FIA's safety experts will examine his Monza accident.
Hamilton and Max Verstappen collided midway through the Italian Grand Prix as the title rivals fought over third place.
Going into the Rettifilo chicane, Verstappen tried to go around the outside of Hamilton at the first part and then inside at the second.
He ran out of road, whacked the kerb and his Red Bull was launched over the top of Hamilton's Mercedes.
Sliding into the gravel, Verstappen's RB16B's front wing dug in, the car resting partially on top of Hamilton's.
The Brit was lucky to escape without serious injury, his rollbar and Halo taking the brunt of the impact.
The Halo saved Lewis' life today. 🙏

Thank you again to the @fia and to everyone who works to make our sport a safer place. ❤️ pic.twitter.com/bSjQayVhJI

— Mercedes-AMG PETRONAS F1 Team (@MercedesAMGF1) September 12, 2021
Check out all the latest Lewis Hamilton merchandise on the official Formula 1 store
Masi says the FIA's safety department will examine the crash, why Verstappen's car lifted as it did over the kerbs, and what can be done in future.
"Incidents that are different, so it's not necessarily high G impacts or anything like that, but are unusual, we do look at," Masi told Sky F1.
"Our safety department does look at them in detail, investigate and see what we can learn and what we can improve for the future.
"That's how we have a whole lot of the safety features that we have today, and will continue to evolve into the future.
"We are already collecting all of the data, so we have all of the information and that will all go to our safety department together with any photographs and anything else we have along the way."
Despite Verstappen's car resting on his, Hamilton tried to reverse out of the gravel and rejoin the race before eventually giving up.
Asked if Race Control had issued that instruction to Mercedes, Masi replied: "No not at all. Didn't try to stop them whatsoever.
"The team, as all those teams do, would have done it in a very safe manner.
"From the perspective we had with the CCTV, I couldn't see Lewis moving anywhere, as in the car moving out just from the angles and that, but fair credit for trying."
Planet F1 verdict
Did Max Verstappen deserve his penalty or racing incident?
Did Max Verstappen deserve a penalty for his crash with Lewis Hamilton?