FIA willing to investigate Sergio Perez's Monaco crash if complaint is made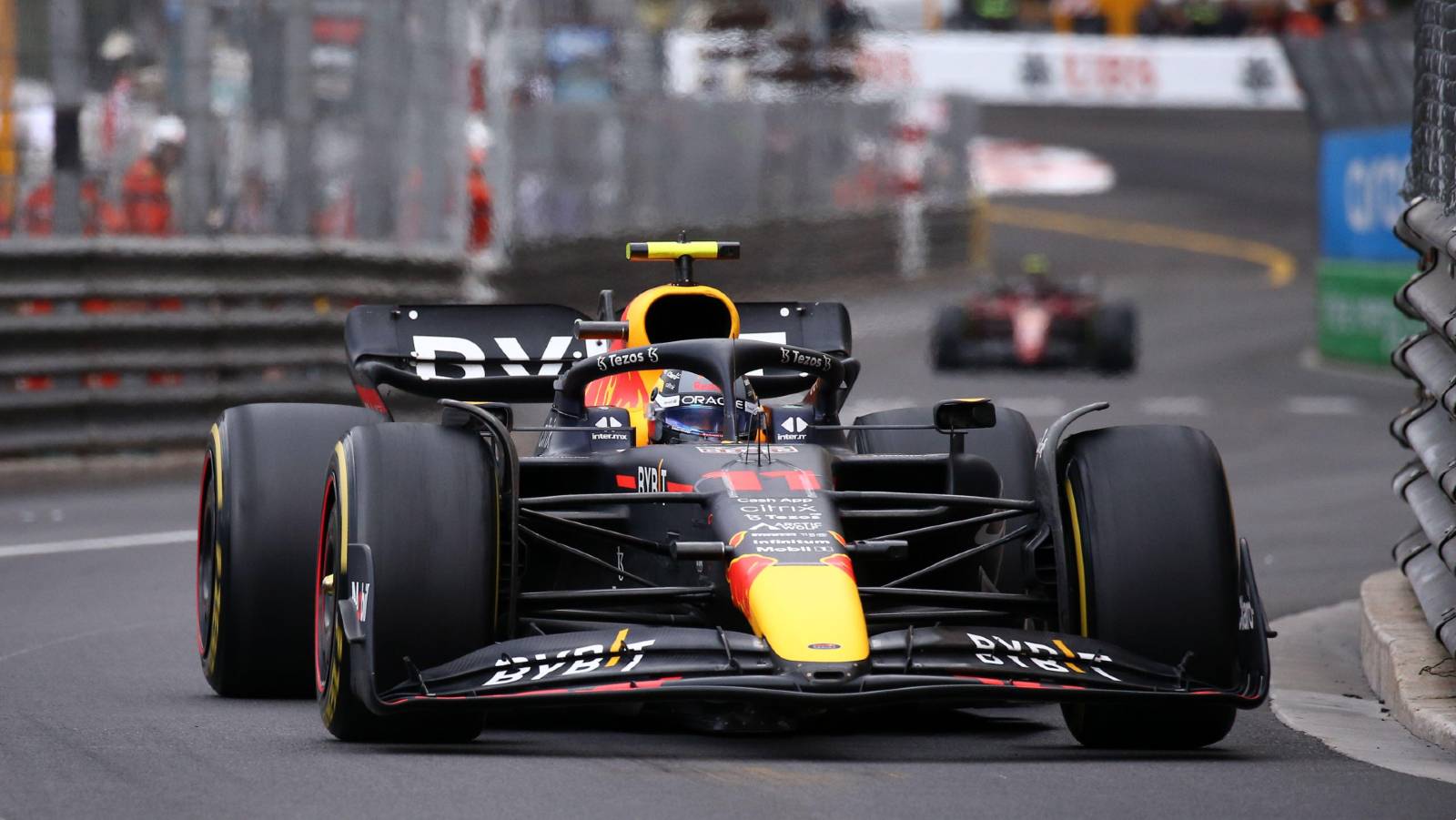 The FIA have said they will look into Sergio Perez's crash during Monaco Grand Prix qualifying should an official complaint be lodged.
Ahead of what turned out to be an unusually wet grand prix, Perez started his weekend on the back foot after a crash at Portier brought an early end to qualifying.
Not only did it give his mechanics some work to do, it also ruined the pole-position chances of Carlos Sainz and Max Verstappen as the pair were the first cars on the scene behind the Mexican.
Despite the race happening in May, that incident has been brought back into the public eye after it was suggested Perez's crash had been the reason behind Verstappen's disobeying of team orders in Sao Paulo.
The Dutchman refused to elaborate but said during the race he had his reasons, while Sky Sports pundit Martin Brundle quickly speculated whether Monaco was the cause.
Red Bull have sought to distance themselves from that theory while Ferrari's Carlos Sainz suggested deliberate crashes occur more often than people think.
It is likely the team will already know if it was deliberate as Perez's telemetry at the time would suggest if it was intentional or not, but the sport's governing body have confirmed they could step in.
FIA president Mohammed ben Sulayem said during the build-up to the Abu Dhabi Grand Prix they would be willing to investigate the crash should a formal complaint be made.
"I didn't have anyone who said we want to investigate it from our side," Ben Sulayem told the media, quoted by Motorsport.com.
"But if there is something to be investigated, we are more than happy. One thing truly I would say, I'm not shy or afraid of conducting or going into it if there is an issue. I will not hide.
"I will be even raising my hand and saying [if] there is an issue with the FIA. Otherwise, if I cannot do this, you will never improve and never evolve. That I can guarantee."
If an investigation were to be launched, any deliberate action by Perez could be found to breach two of the FIA and F1's rules.
The first is Article 37.5 of F1's Sporting Regulations which states "any driver taking part in any practice session who, in the opinion of the stewards, stops unnecessarily on the circuit or unnecessarily impedes another driver shall be subject to the penalties referred to in Article 37.4".
The penalties referred to are in regard to laps being deleted, so it is unclear how the FIA would retrospectively punish Perez.
He could also be found guilty of unsportsmanlike conduct, which is highlighted in Article 12.2.1.c of the FIA's International Sporting Code: "Any fraudulent conduct or any act prejudicial to the interests of any Competition or to the interests of motor sport generally."
Perez has, meanwhile, insisted the incident is behind him and has expressed "regret" over the comments he made about his team-mate.
Read more: 'Daniel Ricciardo has a good chance of replacing Sergio Perez at Red Bull'