FIA changes lapped car rules after Abu Dhabi anger
The latest edition of the FIA sporting regulations has seen a change in wording that means the rules surrounding lapped cars overtaking the Safety Car have been clarified.
There was widespread furore from Mercedes and sections of Formula 1 fans at the end of last season, as the decision from race director Michael Masi to allow only select lapped cars pass the Safety Car in Abu Dhabi in December enabled Max Verstappen to close right up to the back of Lewis Hamilton.
Verstappen eventually passed Hamilton on the last lap to take his first World Championship, but Masi has since been removed from his race director role to take up a new role in the FIA after the controversy that ensued and rumbled on throughout the winter months.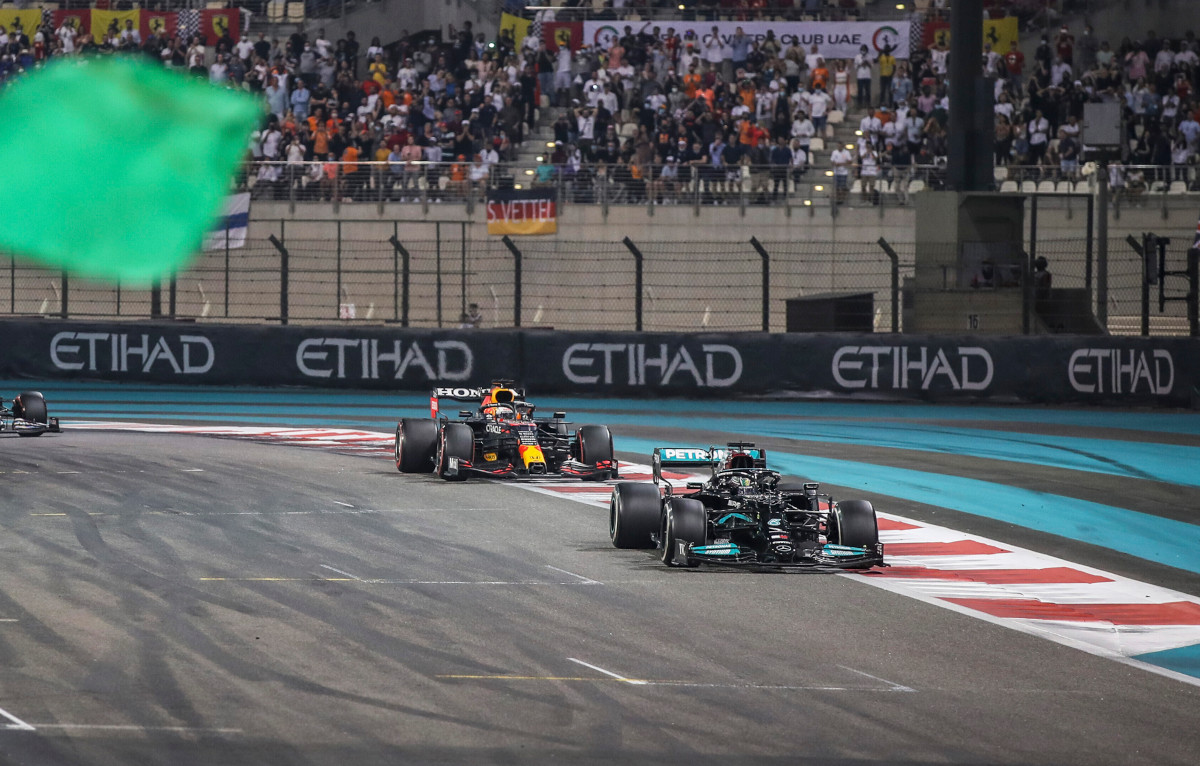 Mercedes initially appealed the result of the race as they felt the governing body's rules were not followed by Masi in that instance, as well as not adhering to the regulation that the Safety Car could only be called in on the following lap, which would have left a short dash to the line.
Red Bull's interpretation of the wording of the lapped car rules passing the Safety Car left Masi with the freedom to choose who could pass.
Article 55.13 of the sporting regulations previously read: "If the clerk of the course considers it safe to do so, and the message "LAPPED CARS MAY NOW OVERTAKE" has been sent to all Competitors using the official messaging system, any cars that have been lapped by the leader will be required to pass the cars on the lead lap and the safety car."
But the latest issue of the sporting regulations has changed the word 'any cars that have been lapped' to 'all cars that have been lapped', putting it in writing that should the same circumstances happen again, every lapped car must pass the Safety Car before the race can restart.
After returning to the public eye, Hamilton made it clear that his anger at the decision was not directed at Verstappen in any way, and the Red Bull driver "did everything a driver would do given the opportunity he was given."
The FIA's full findings of their internal report into the events of the 2021 season finale are due to be presented to the World Motor Sport Council ahead of the Bahrain Grand Prix this weekend, when the Council meets on Friday 18 March.
PlanetF1 Verdict
FIA change rules for lapped cars
The rules for lapped cars have changed following the controversy of the 2021 Abu Dhabi GP.