FIA launches 'significant milestone' White Paper in bid to 'drive out online abuse'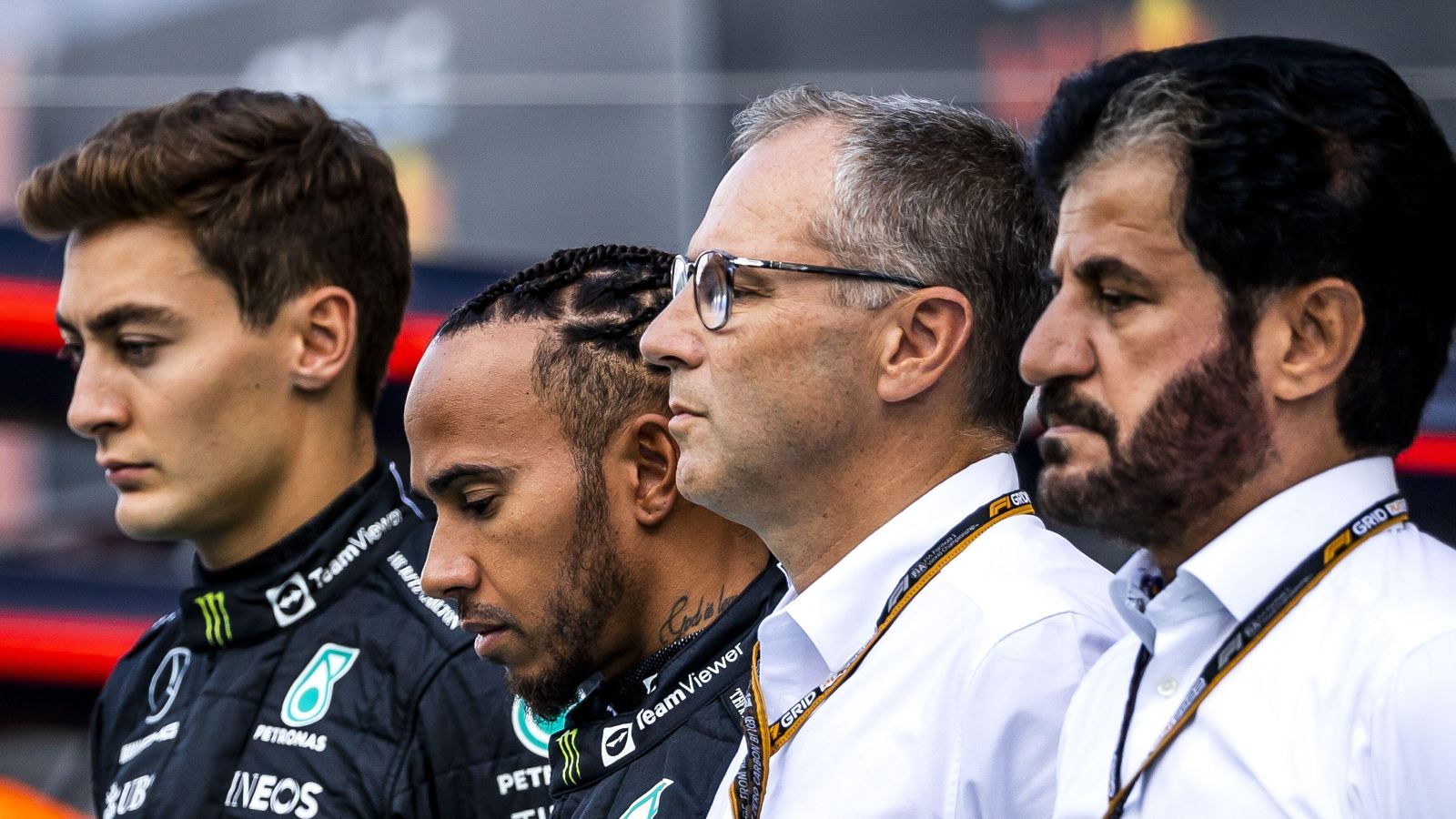 Formula 1 governing body the FIA has reached what it has hailed as a "significant milestone" in its attempts to drive out "intolerable" online abuse with the launch of a White Paper.
Social media abuse has become commonplace across the sporting landscape in recent years, with F1's participants and lawmakers also the subject of unkind treatment online.
FIA president Mohammed Ben Sulayem has made it his mission to address the issue, claiming in January that former race director Michael Masi's departure from the governing body following the Abu Dhabi 2021 controversy was driven by "toxic social media."
With FIA stewards also sent death threats – most notably following the erroneous decision, later reversed, to penalise Fernando Alonso at last year's United States Grand Prix – F1 launched its Drive It Out campaign last summer with the aim of tackling abuse.
The sport's commitment to the cause has gone a step further with the presentation of a new document, entitled 'A Strategic Response To Online Hate Speech In Sport', to the FIA's 241 member clubs and at the World Motor Sport Council Strategy Meeting in Bahrain on Thursday.
According to an FIA statement, the file – produced by Dr David Hassan, an academic and member of the FIA's Online Abuse Working Group – "has been informed by industry experts, government institutions and the FIA's academic partners" and "sets out the sustained and collaborative approach the FIA will adopt in confronting online toxicity" as "the first governing body of sport to launch its own, dedicated research centre into online hate."
PlanetF1.com recommends
Lewis Hamilton dismisses ex-champions 'creating rumours without facts' on his future
Guenther Steiner has denied 'bullying' Mick Schumacher, 'after all he was our driver'
Nico Hulkenberg reveals 'ice-breaker' moment with new team-mate Kevin Magnussen
The FIA Online Abuse Working Group has enlisted the support of the European Commission and established partnerships with the FIM, the governing body for motorcycling, and the PGMOL, the body responsible for match referees in English football.
It has also held "exploratory discussions" with Thomas Bach, president of the International Olympic Committee, and FIFA president Gianni Infantino, while commissioning research via the FIA University into digital hate and toxic commentary specific to sport. This, it argues, will "provide a platform for knowledge sharing, education and prevention."
Mr Ben Sulayem said: "The release of our White Paper further underlines the FIA's commitment to confronting online abuse. With the support of the European Commission and other sporting governing bodies, we are emboldened by a combined determination to bring about meaningful change through concrete action.
"Sustained online toxicity has reached deplorable levels. We will no longer tolerate FIA volunteers, officials, employees and drivers being subjected to this extreme abuse. It has no place in our sport and if it continues it could destroy it. We will take a collaborative approach in combatting this scourge on our sport and others.
"We want everyone, the teams, drivers, media and fans to play their part. Only through collaborative action, can we bring about behavioural change. We are united against abuse. This journey has only just begun."