FIA more lenient with team-mate clashes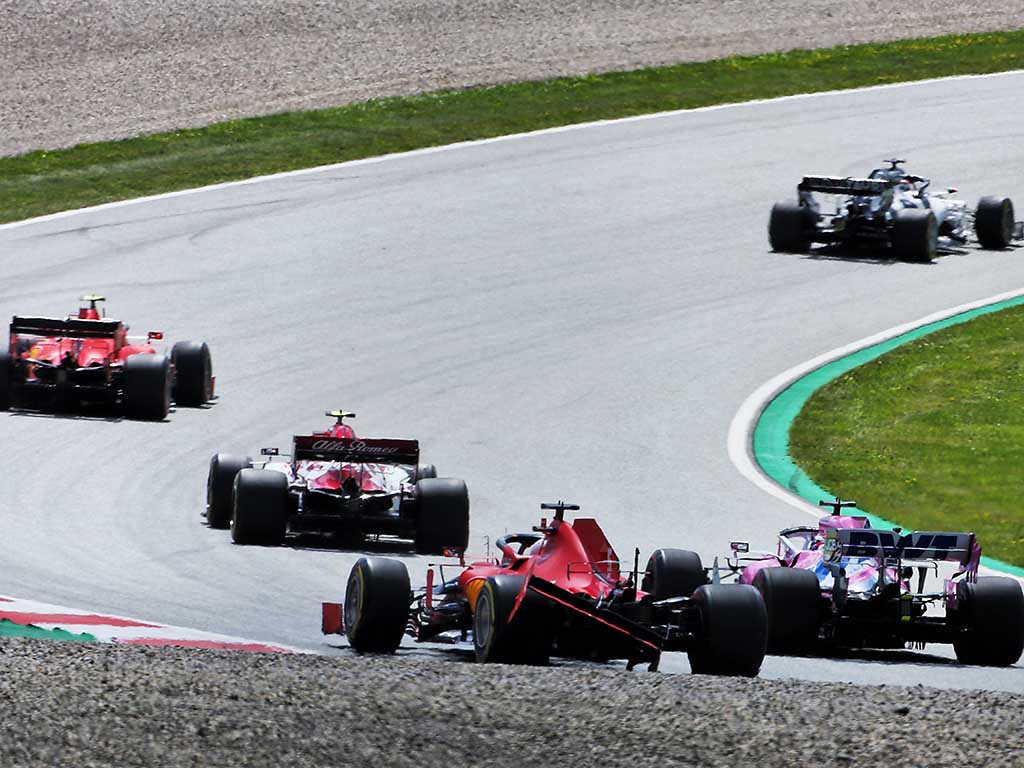 FIA race director, Michael Masi, has said that team-mate crashes are viewed differently in the stewards' room.
The stewards decided to take no further action on the Charles Leclerc and Sebastian Vettel crash which resulted in both drivers having to retire from the race at the Red Bull Ring.
The replays showed that Leclerc was to blame for the accident and took full responsibility in the paddock afterwards, but the stewards were lenient given the team-mate clash had already resulted in a double DNF for the Scuderia.
"The stewards looked at it at the time and determined the incident didn't warrant further investigation," Masi said, as quoted by Motorsport Week.
When asked if team-mate clashes do have an impact on the stewards' verdict, he added:  "I think it certainly does. Obviously it is taken into account.
"But I don't know if it is a determining factor either way.
"We've seen incidents between two team-mates be penalised before, or otherwise, so I think it has done for many years that it is taken into account.
"To the degree, I think it changes overall depending on the severity of the incident to be honest."
A double disaster for Ferrari on Lap 1 of the Styrian Grand Prix 💥

Vettel and Leclerc collide – and within minutes both are back in the garage#AustrianGP 🇦🇹 #F1 pic.twitter.com/yMs3rvPfa8

— Formula 1 (@F1) July 12, 2020
The new F1 2020 game is out now! Order for PS4, Xbox One and PC
There was also some surprise to see Lance Stroll escape a penalty for his move on Daniel Ricciardo that happened off the track.
Masi explained: "That one there they had a look at at the time and the stewards' view from my understanding from a quick chat when they were investigating it is neither driver was predominantly to blame for the incident.
"It says either a driver need to be wholly or predominantly to blame and in their view neither driver was predominantly to blame so on that basis their view was there was no breach of the regulation and no further action was required."
Follow us on Twitter @Planet_F1 and like our Facebook page.