FIA clarifies pit exit rules after Monaco appeals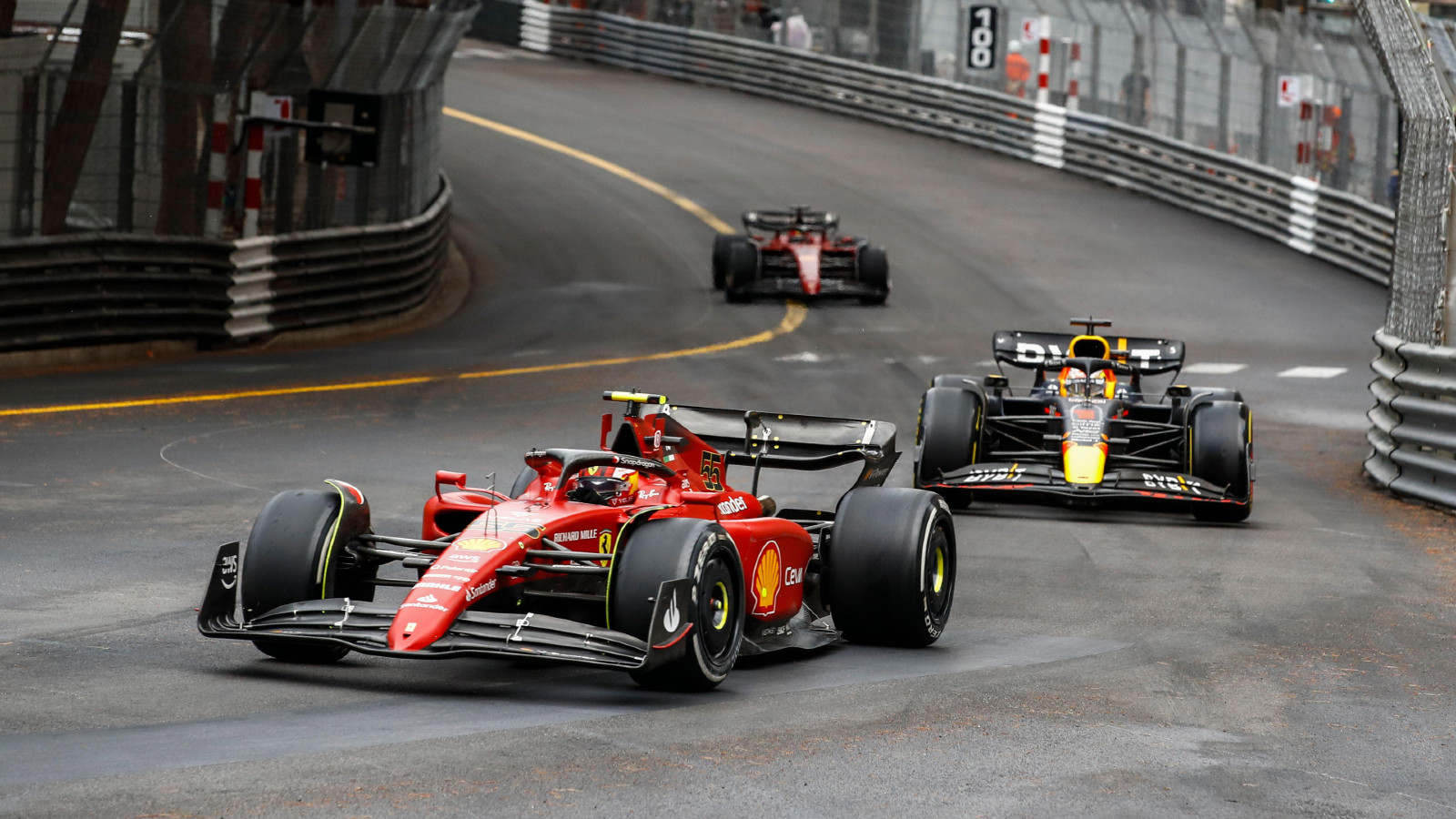 The FIA has issued fresh wording in the hope of clearing up doubt surrounding the rules of cars illegally crossing the pit exit line.
This clarification has come after Ferrari lodged two protests against Red Bull in the aftermath of the Monaco Grand Prix, with the Scuderia alleging that both Sergio Perez and Max Verstappen crossed the yellow line when leaving the pit lane, which they felt was grounds for a penalty that could have elevated Carlos Sainz and Charles Leclerc up the order.
In Monaco, the instruction to the teams in the pre-race event notes was: "In accordance with Chapter 4 (Section 5) of Appendix L to the ISC (International Sporting Code), drivers must keep to the right of the solid yellow line at the pit exit when leaving the pits and stay to the right of this line until it finishes after Turn 1."
Ferrari felt the Red Bull drivers broke the rules as a portion of their tyres crossed the pit exit line – thus not staying to the right.
Would take this podium again for the #AzerbaijanGP this weekend. Please and thank you. #F1 pic.twitter.com/PzQavsyrZQ

— PlanetF1 (@Planet_F1) June 8, 2022
But their protests were thrown out by the FIA as the notes from race director Eduardo Freitas had not reflected the updated ISC, due to what The Race reports as the line being "cut and paste" from last season's event notes in Monaco, and the ISC overrides individual event notes from the race director.
The rule in the ISC has been updated for 2022, going from the line "must not be crossed by any part of a car leaving the pits", to "any tyre of a car exiting the pit lane must not cross" the exit line.
The FIA stewards in Monaco did not uphold Ferrari's appeals as they adjudged the rule to be that a whole tyre must be outside the pit exit line to fall foul of it, and this has now been reflected ahead of the next round in Baku to try and eliminate any confusion.
Niels Wittich is back in the race director role in Baku, and his event notes were published ahead of the Azerbaijan Grand Prix, and Article 12.1 states: "In accordance with Chapter 4, Article 4 and 5 of Appendix L to the ISC drivers must follow the procedures at pit entry and pit exit."
This simplified wording means the drivers must adhere to the exact wording of the updated Code, rather than an interpretation of the rules which Ferrari felt was in place in Monaco.