FIA pressing ahead with plans for a 12-team Formula 1 grid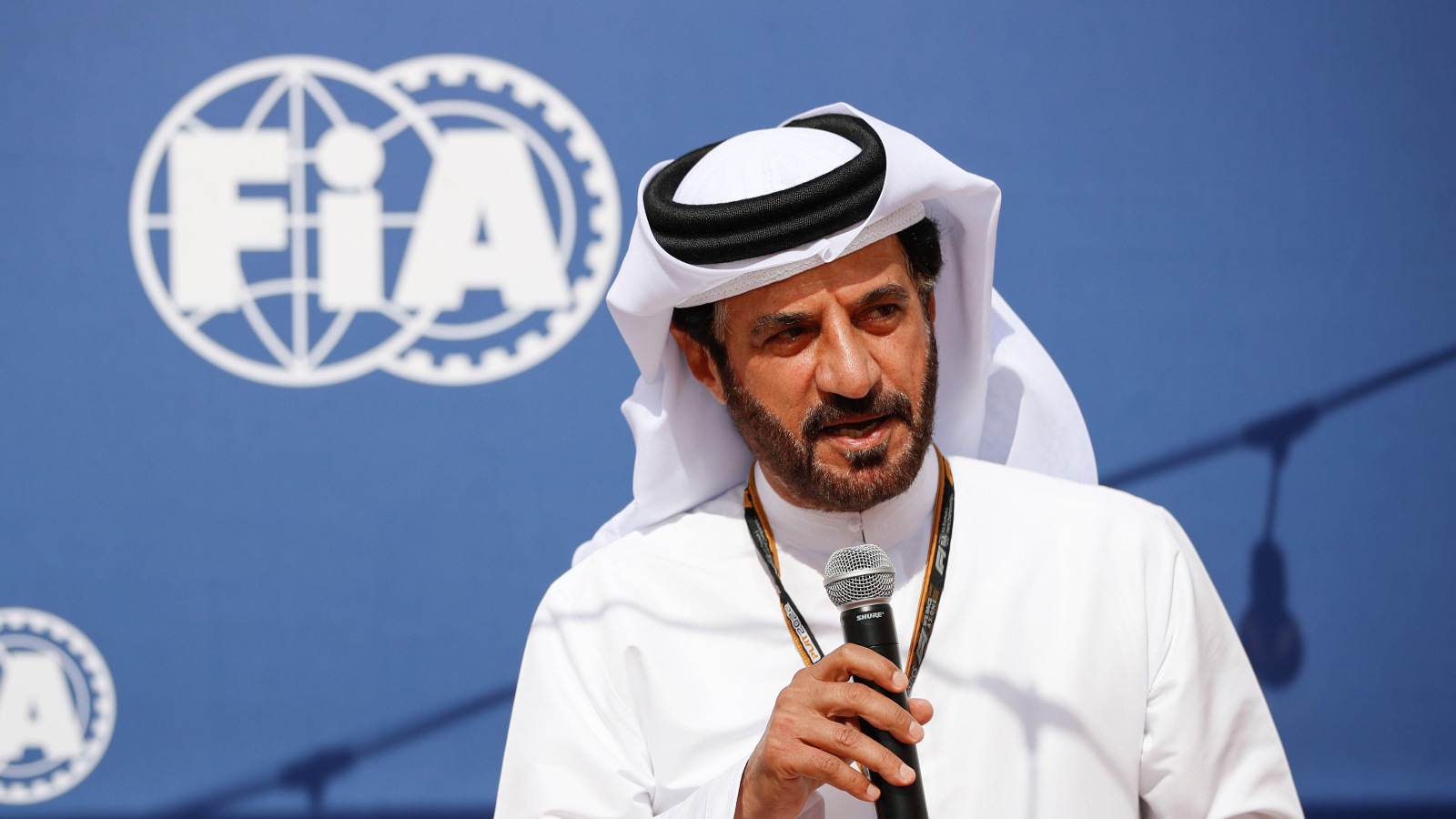 While the reaction from Formula 1 and its teams has been rather frosty, a 12-team grid is still very much the goal for the FIA.
What started as concerns among some F1 teams about the prospective 'Andretti Global' entrant, has turned into something of a civil war between the governing body and series.
The matter has now been complicated by the fact that Michael Andretti has joined forces with General Motors via Cadillac for this bid to enter F1, while FIA president Mohammed Ben Sulayem's invitation to interested new entrants also brought Panthera Team Asia back onto the scene.
And Ben Sulayem confirmed that the governing body does indeed see the potential for a 12-team Formula 1 grid, very positive news for Andretti-Cadillac and Panthera.
"The maximum is twelve teams," he confirmed as he spoke to reporters at the Dakar Rally.
The opposition to expansion from much of the current F1 grid largely boils down to finances, as although there is a $200 million anti-dilution fee for new entrants to pay, that will be spread around the existing teams, long-term it does mean a smaller revenue share without considering any potential financial boost that new teams could create for the series.
But with General Motors now involved, an internationally-recognised American manufacturer, Ben Sulayem urges Formula 1 to see the significance.
"We're talking about GM, one of the top 5 automakers in the world," said Ben Sulayem. "And not about anyone who wants to have an adventure in Formula 1.
"We have to promote something like this. In addition, it would be a team from the USA, which would be important for Formula 1 and would open a door."
PlanetF1.com recommends
Ranked: The best and worst F1 tracks on the F1 2023 calendar
Five key questions facing Frédéric Vasseur as new Ferrari team boss
F1 points system explained: How can drivers score points in F1 2023?
Andretti-Cadillac, Panthera huge opportunities for FIA and F1
As Formula 1 increasingly explores the potential of markets outside of Europe, these two potential entrants sound like just what the series needs to continue its growth.
While Haas are an American team, it is not one which really leans heavily on and promotes its heritage, unlike Andretti-Cadillac which it seems would serve as effectively the face of American motor sport in Formula 1.
Meanwhile, Alfa Romeo have looked to tap into what the Chinese market has to offer with their driver Zhou Guanyu, but with Panthera committing to an Asian base and academy as part of their launch plans, and open to working with billionaire Calvin Lo who has expressed an interest in F1, this feels like a team that could help F1 grow in another key market.
So, looking at this situation with a long-term view, it is easy to see why both teams actually make a huge amount of sense for Formula 1.