FIA: New porpoising rules to cost 'half a second' but the right thing to do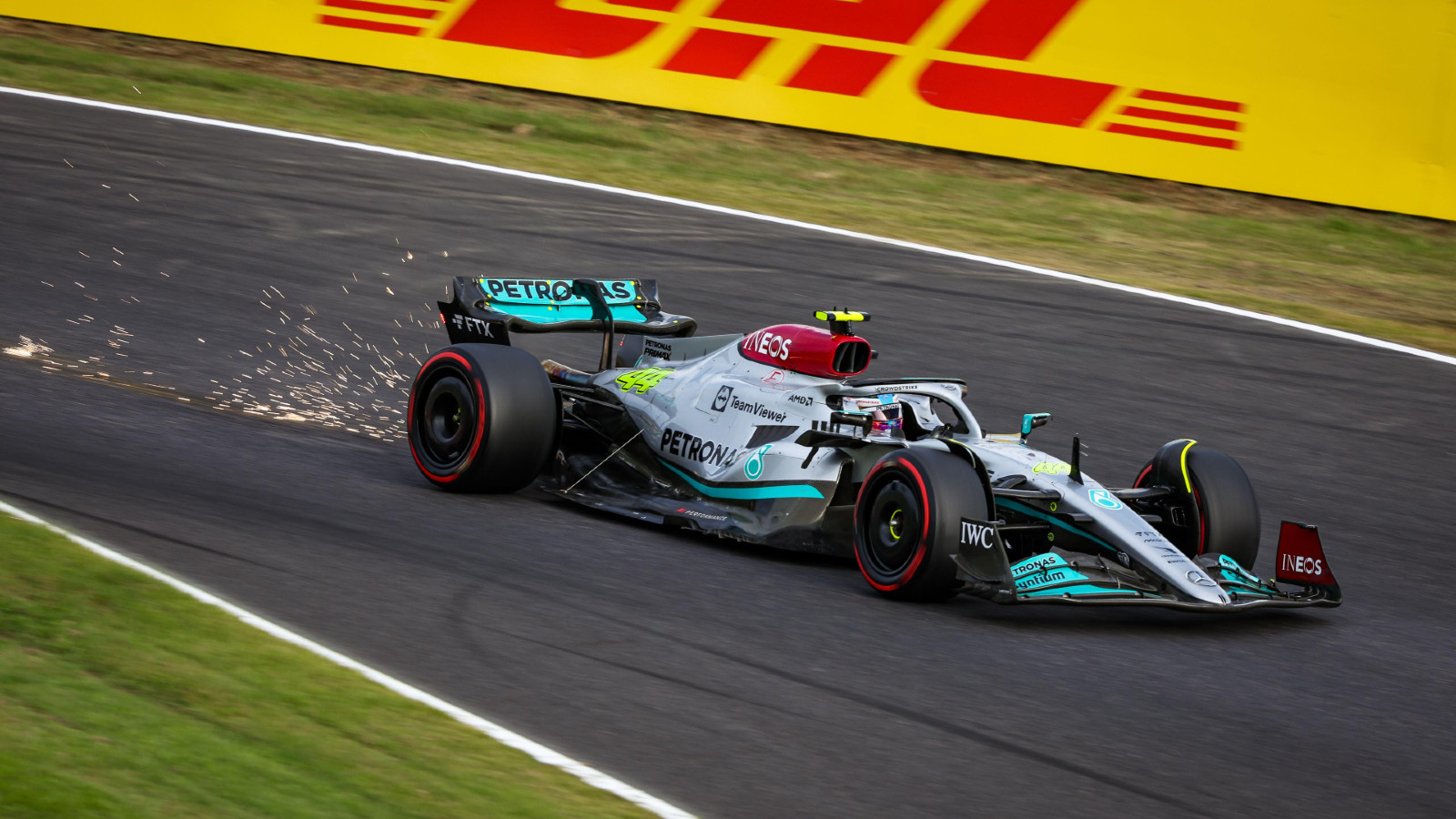 Formula 1's governing body the FIA expects the cars to be around half a second slower in 2023 as a result of the changes made to eliminate porpoising, but believes the rate of development will quickly make up for that deficit.
F1's switch to ground effect aerodynamics for 2022 saw the return of the porpoising, with almost every team affected to some degree following the introduction of the new regulations last year.
With drivers and teams raising serious safety concerns – particularly following the street race in Baku in June, where Pierre Gasly suggested some drivers would end up requiring a walking stick by the age of 30 – steps were taken to reduce the bouncing phenomenon.
Among those included a technical directive being enforced at the Belgian Grand Prix to place greater scrutiny on the planks and skid blocks underneath the cars.
More measures to be introduced in 2023 include the raising of throat of the diffuser as well as the floor edges by 15 millimetres as the FIA seeks to make the issue more manageable.
Although it was claimed that some teams – most notably Mercedes, who suffered most severely – were exaggerating the effects of porpoising to force through technical tweaks, FIA technical chief Nikolas Tombazis has insisted the governing body's intervention on the issue was necessary.
He told the Dutch version of Motorsport.com: "We did the right thing without any doubt.
"We had to find a pragmatic solution for the short term and a better solution for the medium term. The whole thing may not completely eliminate porpoising yet, but it will make the problem much smaller."
When pressed how much downforce teams will lose as a result of the changes for 2023, he said: "I don't think that much. Maybe 15 to 20 downforce points. That will be equivalent to about half a second per lap.
"Thanks to the ongoing development, they will recover the vast majority of that half-second."
Despite the tweaks planned for 2023, Tombazis has admitted it remains to be seen whether they will be enough to completely eradicate porpoising or if the issue will need to be further addressed in the future.
"Whether we have done enough with this change to stay away from it or whether porpoising will reappear anyway, we don't know that at the moment either and it will have to be seen during the season."
Alpine team principal Otmar Szafnauer recently opened up on the team's work to combat porpoising in 2022, claiming the Enstone-based outfit compromised performance to minimise the effect of the bouncing.
"We always made those trade-off decisions on car setup, especially early on to get the car to a place where porpoising wasn't an issue for the drivers," he revealed.
"And that's where we raced it. We had a scale of one to 10 and we really never wanted to be above a three. Ten being unbearable and one being nothing."
"So we wanted to be in the region of three and four. We would manipulate the car setup to make sure that the drivers were OK. But that always came at the expense of performance. Maybe some of the others didn't want to do that, they saw better routes."
Read more: Pierre Gasly makes AlphaTauri prediction now that he has left for Alpine