Masi explains why Max lost fastest lap point
Max Verstappen lost the fastest lap point for the Portuguese GP because he gained an advantage – a point – by running wide at Turn 14.
Running five seconds behind race leader Lewis Hamilton in the closing laps at the Algarve circuit, Verstappen and Red Bull conceded defeat and, with the bigger picture in mind, went for the fastest lap point.
Verstappen went purple, putting in a 1:19.849.
He crossed the line in second place, runner-up to Hamilton with Valtteri Bottas finishing third.
Moments later, though, Verstappen was informed that his lap time had been deleted for exceeding the track limits at Turn 14. The point went to Bottas.
Verstappen was baffled, saying: That's a bit odd because they were not checking track limits in 14, but whatever."
Red Bull advisor Helmut Marko was clear in his criticism of the call.
"Now we've lost the victory, fastest lap and pole position," he told Sky Germany. "I hope that's the end of it. Something has to change. Either you make a boundary with kerbs or you make gravel or something. If you go out, there's an automatic penalty.
"[Lando] Norris overtook [Sergio] Perez, went over with all four wheels and there were no consequences. So it's not consistent, and that's not racing when you juggle the rules like that."
Masi, though, says it was the right decision to delete Verstappen's time as that point would have been an "advantage".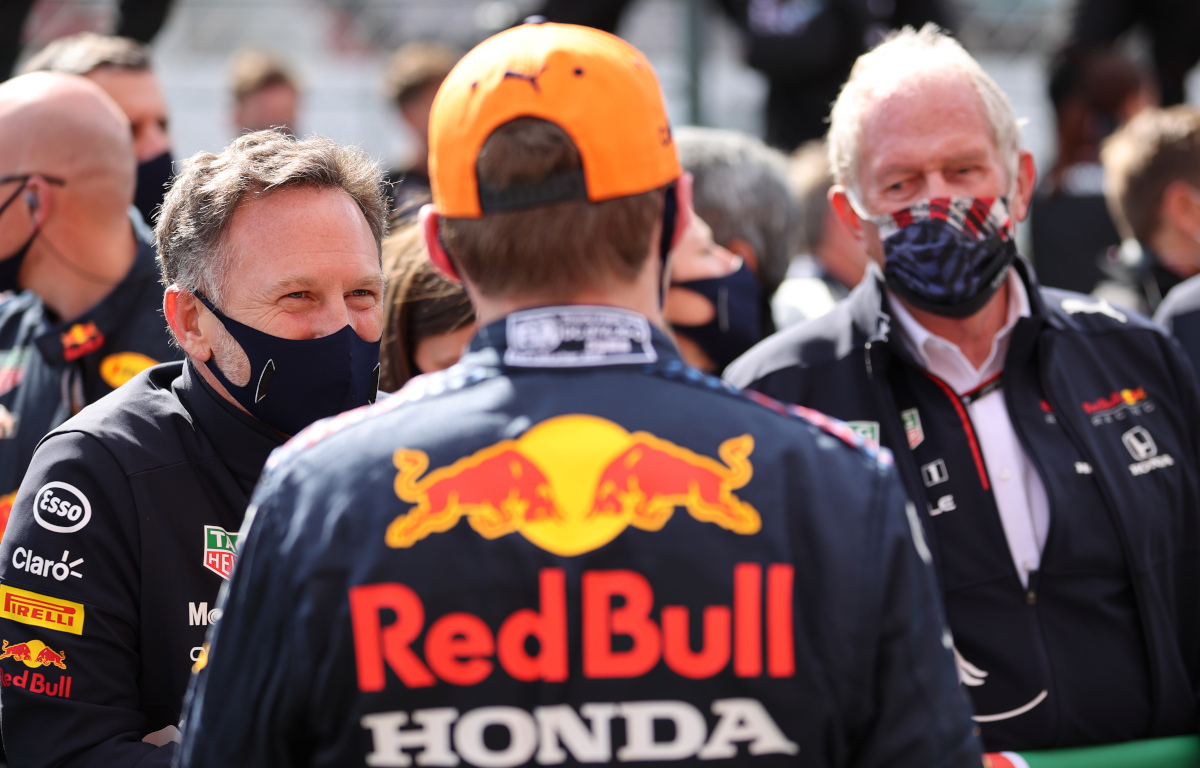 Check out all the latest Max Verstappen merchandise via the official Formula 1 store
"As per the event notes and following a review of what happened in Friday in particular, Turn 14 was being used far more – it wasn't an issue in 2020 but became one in 2021," Masi explained.
"So as a result I gave all the drivers the latitude to use the red and white kerb in a manner similar to Turn 5.
"They were told if they gained a lasting advantage out of reach of those [kerbs], being overtaking a car, faster in a mini-sector, whatever it may have been, that it will be looked at.
"And having looked at it post-race it was very clear Max was off-track and faster in that mini-sector than anyone and set the fastest lap of the race which is a World Championship point."
The notes Masi refers to were updated on Saturday to include that the "track limits at the exit of Turn 14 are defined as when no part of the car remains in contact with the red and white kerb."
It added that "drivers must make every reasonable effort to use the track at all times and may not leave the track without a justifiable reason."
Verstappen left Portugal trailing Hamilton by eight points in the championship fight.
Follow us on Twitter @Planet_F1 and like our Facebook page.