FIA president clarifies 'impose our beliefs' comment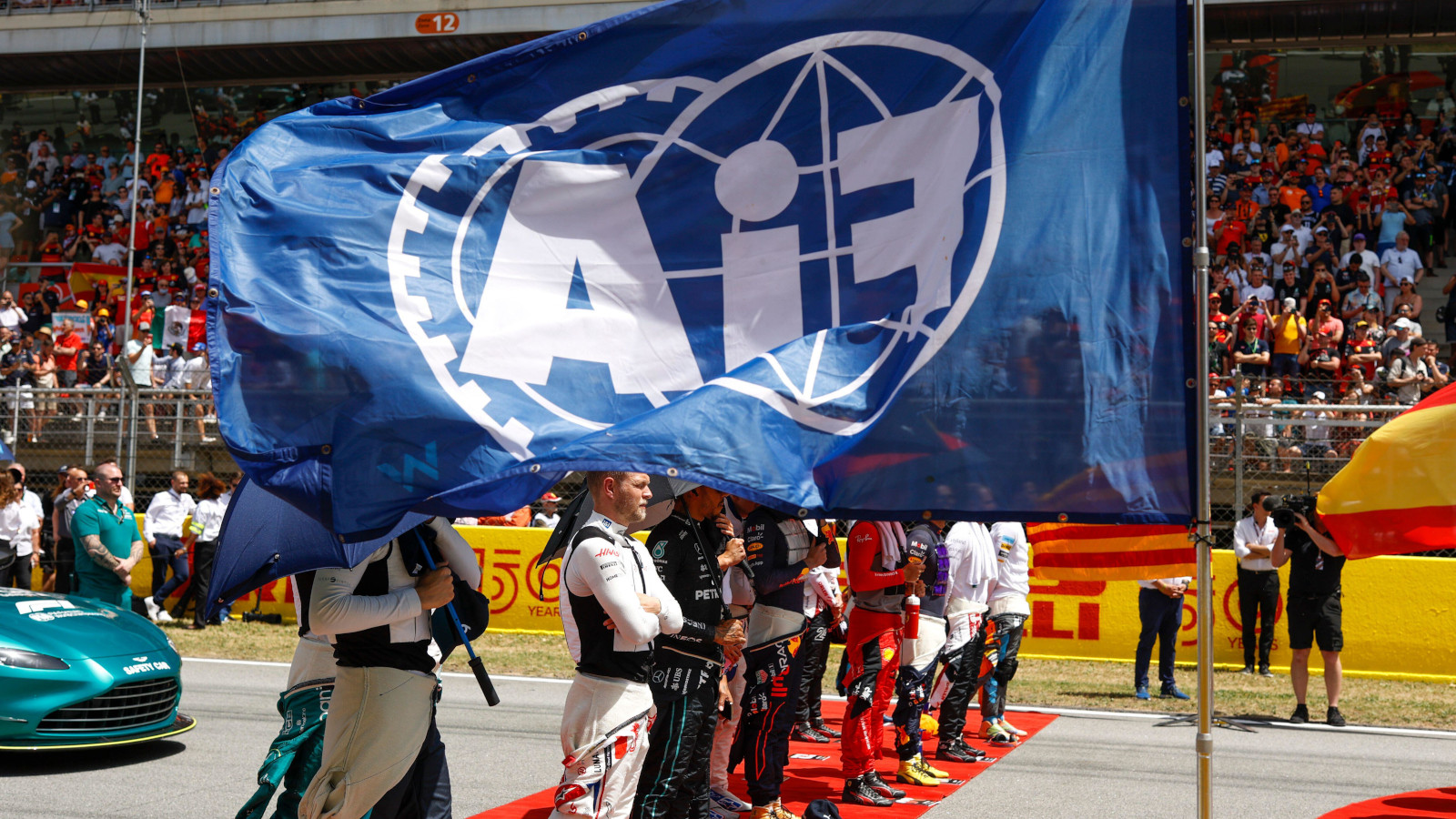 FIA president Mohammed Ben Sulayem has taken to social media to clear up what was seen as criticism of drivers' activism, saying sport should be a "catalyst of progress in society".
Earlier this week Aston Martin driver Sebastian Vettel became the first F1 driver to grace the cover of gay magazine Attitude, telling the publication that he believes Formula 1 would "welcome" a gay driver onto the grid.
His interview is just the latest in a growing list that not only includes backing the LGBTQ+ community but also talking about environmental issues, and even going on BBC political show Question Time.
And it is not just Vettel.
Fellow World Champion Lewis Hamilton has been driving diversity and inclusion for years, his stand on Black Lives Matter prompting Mercedes to race a black F1 car while Lando Norris has been speaking out on mental health issues.
But it seems the new FIA president is not a fan of activism.
Sebastian Vettel puts his foot down over homophobia in the Attitude July/August issue.

"I think a gay Formula One driver would be welcomed – and rightly so." pic.twitter.com/vHTCCJcJOS

— Attitude Magazine (@AttitudeMag) June 9, 2022
He recently gave an interview with The Race quoting him as saying: "Niki Lauda and Alain Prost only cared about driving. Now, Vettel drives a rainbow bicycle, Lewis is passionate about human rights and Norris addresses mental health.
"Everybody has the right to think. To me, it is about deciding whether we should impose our beliefs in something over the sport all the time.
"I am from an Arabian culture. I am international and Muslim. I do not impose my beliefs on other people. No way. Never.
"If you look at my operation in the UAE: 16 nationalities! Name me one federation that has that many nationalities.
"On top, there are over 34% women and seven religions. And even more Christians than Muslims. I am proud because it creates credibility and merit.
"But do I go and pose my beliefs? No."
The FIA president came in for some criticism for those comments, prompting him to issue clarification via social media.
"As a driver, I have always believed in sport as a catalyst of progress in society," he tweeted.
"That is why promoting sustainability, diversity and inclusion is a key priority of my mandate.
"In the same way, I value the commitment of all drivers and champions for a better future."