FIA president delivers his verdict on Mattia Binotto's exit at Ferrari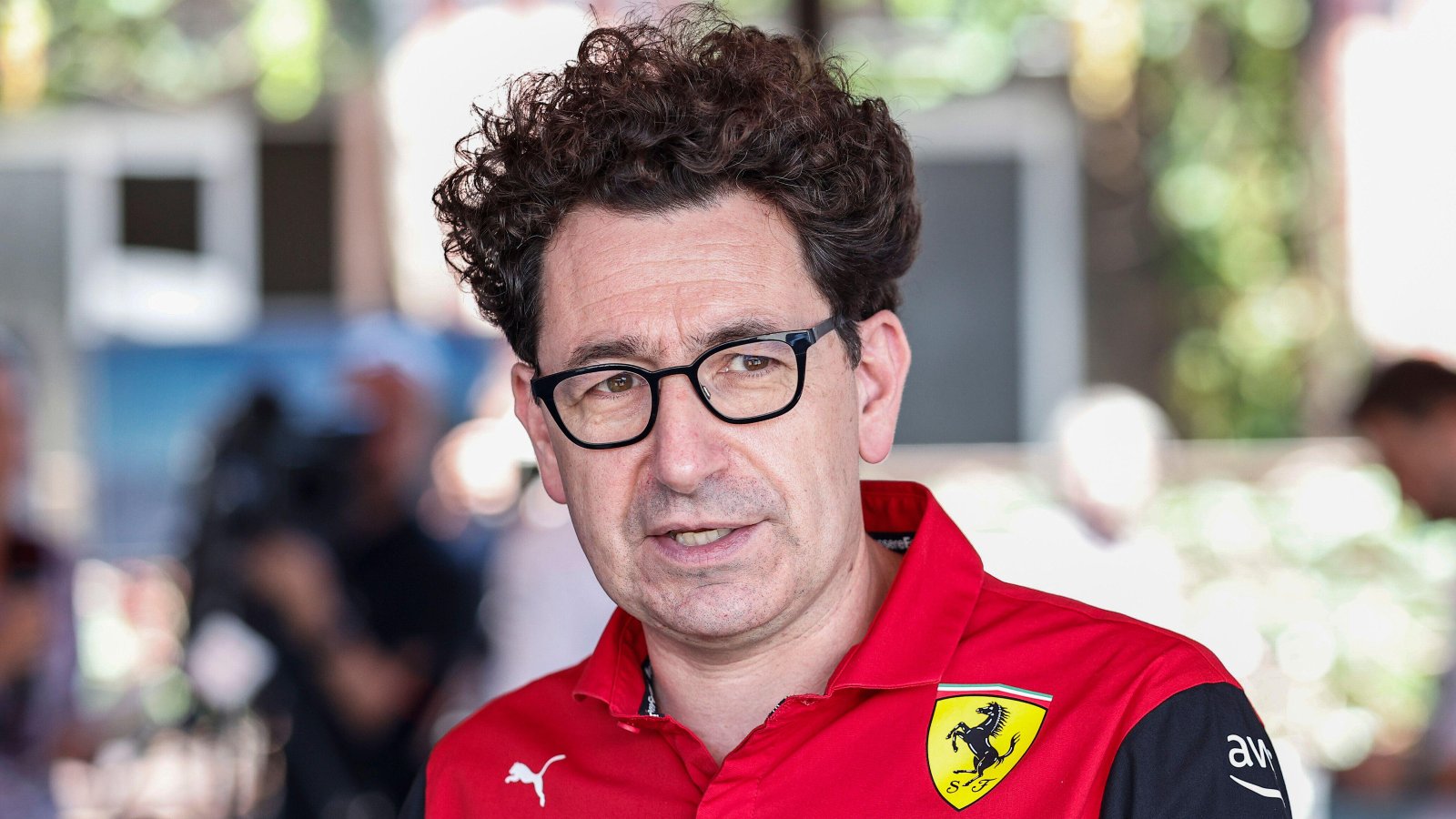 FIA president Mohammed Ben Sulayem is supportive of the decision for Mattia Binotto to make way for a new team boss at Ferrari and thinks success is just around the corner.
In a career which was on the way to spanning three decades with Ferrari, Binotto cleared his desk at the end of the 2022 season following a campaign of missed opportunities and massive mistakes.
The official line from the Scuderia was Binotto had tendered his resignation, but whether that was through willingness or suggestion, we may never know.
Next to jump into the Ferrari hotseat is the imposing figure of Frederic Vasseur, a strong, no-nonsense voice in the F1 paddock who had previous team Alfa Romeo punching above their weight at times.
Speaking to the media at the Dakar Rally, the FIA president thinks that regardless of who made the tough calls in the managerial merry-go-round, the right decision has been made.
"It was a performance-based choice, I think," Ben Sulayem said, as quoted by Motorsport-Total. "I think they did the right thing."
PlanetF1's recommended reading
F1 team principals: How long has each team boss been in charge?
Five key questions facing Frédéric Vasseur as new Ferrari team boss
Happy Birthday Michael Schumacher: The beating heart of Ferrari
At the height of Ferrari's power in the late 90s and early 00s, the Scuderia boasted a diverse infrastructure with the likes of Jean Todt, Ross Brawn and Rory Byrne in key positions and fixated on delivering titles to the Ferrari trophy cabinet.
Over time, Ferrari have transitioned to a more Italian culture and that has been one of the key criticisms levelled at the team as their long, long title drought continues.
But a lack of diversity isn't the problem, according to the man who replaced ex-Ferrari boss Todt in the role of FIA president.
He added: "When Ferrari won, they had a lot of diversity. [But] it's not about whether Italians are better than French or Germans. It's about finding the right person.
"Even if all the teams have the same engine and the same team boss, only one can still win in the end. Whether they have the right ingredients, nobody knows except Ferrari."
"[But] winning and winning a World Championship is nothing new for Ferrari either. It's just a matter of time before they win again."
While Ferrari could have been in a position to have a straight shoot-out with Red Bull over the course of the 2022 campaign, the early expectation for F1 2023 is that they are now going to have more competition in the form of a resurgent Mercedes, who seem quietly confident that they have overcome the major hurdles presented to them by the troublesome diva known as the W13.