FIA pushing for lifetime ban for Corberi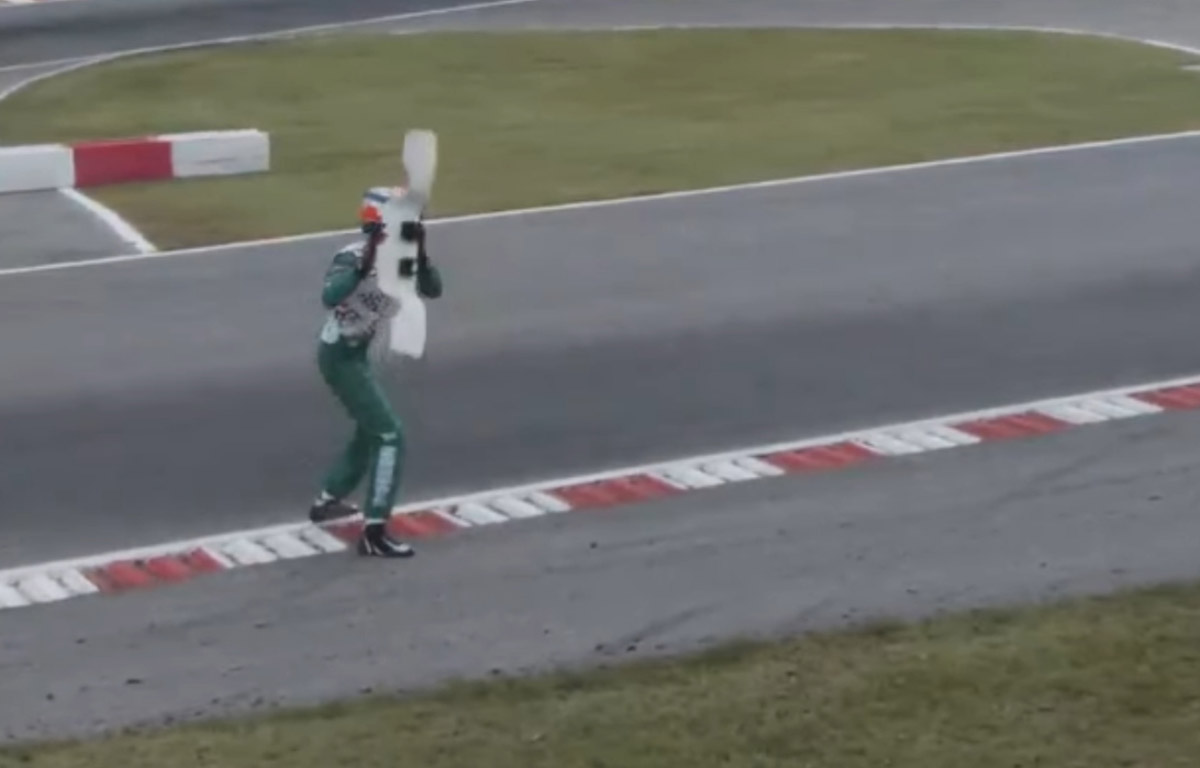 The FIA are pursuing a ruling that would see kart racer Luca Corberi banned for life following his 2020 attack on Paolo Ippolito.
In 2020 the Italian drew widespread disgust from the world of motorsport for his shocking actions at an FIA Karting World Championship race.
Footage emerged online of him throwing the bumper of his car at Paolo Ippolito, a driver he felt had taken him out, during a karting race.
What's more, he then found Ippolito after the race and, along with his father, attacked him.
Corberi would later announce that he had quit motorsport for good, with stars such as 2009 Formula 1 World Champion Jenson Button expressing his anger, calling for Corberi to receive a lifetime ban.
"Luca Corberi has just destroyed any chance he had at a racing career after his disgusting behaviour today at the FIA Karting World Champs," Button wrote on Twitter.
"His father owns the circuit and is seen power driving the guy into a wall. Life ban for both of these idiots please."
Karter Luca Corberi continues to vent his anger after the kart race. Somebody arrest this guy. (via @EstagiariodaF1) pic.twitter.com/R9Kuk2VI4G

— F1 Feeder Series (@F1FeederSeries1) October 4, 2020
And it is a lifetime ban which the FIA are pushing for, meaning Corberi would never race again.
As reported by Motorsport Magazine, during a tribunal hearing the FIA said that a lifetime ban would be the appropriate punishment for Corberi's appalling actions.
"Asked to clarify its position by International Tribunal president Rui Botica Santos, the FIA confirmed its intentions in pursuing the strictest punishments possible," their report reads.
"Corberi's defence argued that the incident that led to his crash out of the race had resulted in a trauma and that the adrenaline resulting from the incident equated to 'motive' rather than 'premeditation'.
They even reportedly compared the situation to Michael Schumacher's pit-lane altercation with David Coulthard back at the 1998 Belgian Grand Prix, saying that like Schumacher, Corberi's actions were fuelled by adrenaline.
But the FIA responded to that by saying that the second attack on Ippolito was made in the paddock after the race, which therefore showed premeditation.
A lifetime ban from racing would be a punishment of severity that we have not seen before, but the FIA feel it is warranted since this is an incident beyond anything that has previously occurred.
Motorsport Magazine report that a final decision is due in 'the next two to three weeks'.
Follow us on Twitter @Planet_F1, like our Facebook page and join us on Instagram!