FIA send qualifying warning to drivers in Saudi Arabia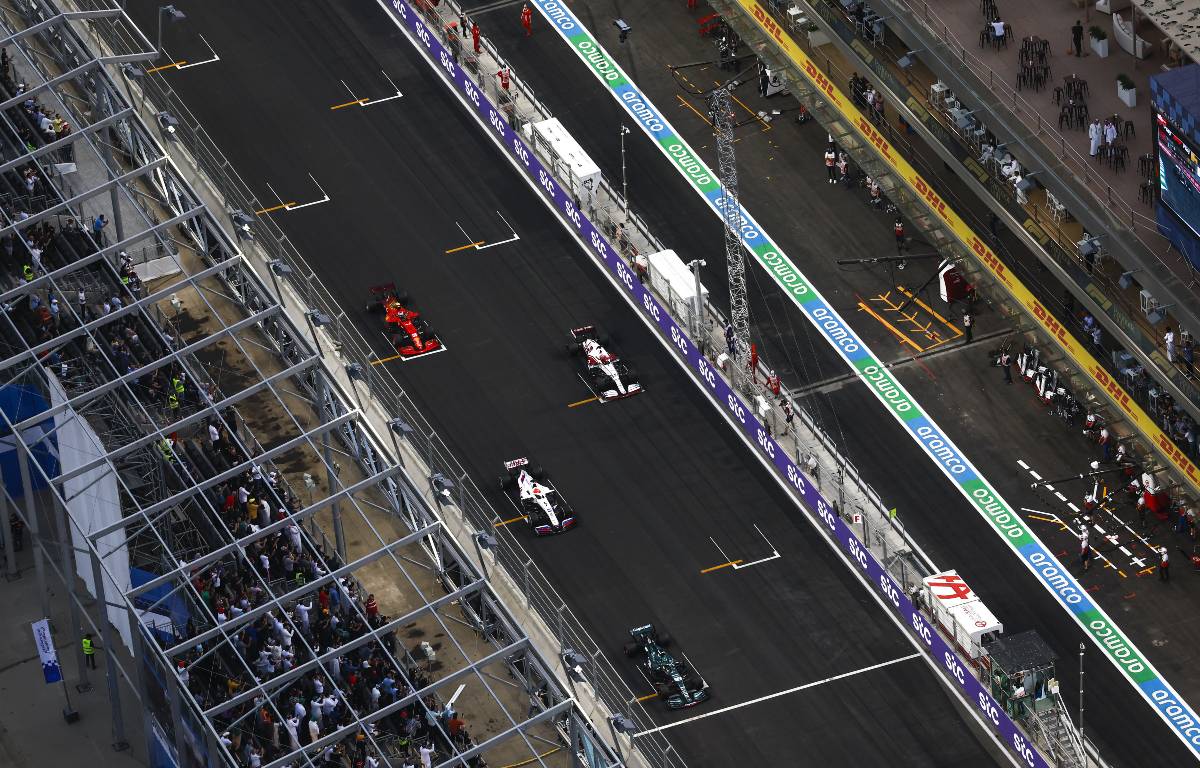 Fear persists over the danger of slow out-laps in Jeddah, and the FIA has warned of steward intervention against the drivers come qualifying.
Prior to the event Carlos Sainz and Pierre Gasly had already flagged up a concern over traffic, a common sight in Formula 1 as drivers prepare for a push lap, but around the Jeddah Corniche Circuit, this poses a very dangerous threat.
With walls lining the street circuit and making some parts blind into the next section, drivers have limited time to react around one of the fastest tracks on the calendar if a car is going slow ahead.
In FP2 the fears became a reality as several drivers ran into traffic. Lewis Hamilton said it was approaching the "danger zone", while Sergio Perez warned that qualifying could get "very messy, very quickly".
And so, Formula 1 race director Michael Masi has stated that should drivers be spotted driving unnecessarily slowly between Turn 23 and Turn 25, then they risk being reported to the stewards.
The updated event notes now read: "Any driver intending to create a gap in front of him in order to get a clear lap should not attempt to do this around turn 23 through to turn 25.
"Any driver seen to have done this will be reported to the stewards as being in breach of Article 27.4 of the Sporting Regulations."
The pressure is on come qualifying as title contenders Max Verstappen and Lewis Hamilton head into the penultimate battle for grid supremacy this season.
Although Verstappen still holds an eight-point lead at the top of the Drivers' Championship over Hamilton, it is Hamilton who comes into the Saudi Arabian Grand Prix with momentum, having delivered dominant victories at the prior rounds in Brazil and Qatar.
This could then be the most important pole position of the season, as while it is not yet known how well the Jeddah Corniche Circuit will lend itself to overtaking, the prediction is that making moves will not be very straightforward.
Verstappen will be crowned World Champion this weekend if he can outscore Hamilton by 18 points or more.