FIA respond to fierce criticism over Austria penalties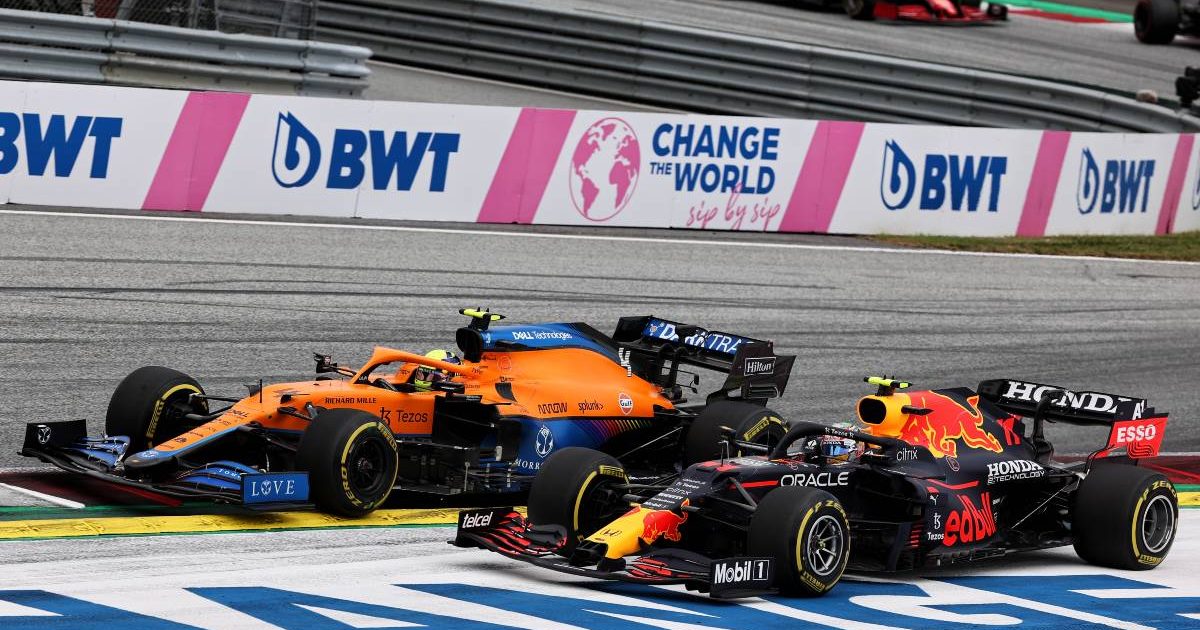 FIA race director Michael Masi has explained the decisions to issue penalties to Lando Norris and Sergio Perez during the Austrian Grand Prix.
The stewards resembled a card-happy football referee at the Red Bull Ring, dishing out six separate penalties during the race and three more afterwards.
Some were more of a slam-dunk nature, such as Yuki Tsunoda twice crossing the white line at the pit-lane entry. Others were more subjective and which could have been construed as mere racing incidents.
Three of those in the latter category involved Perez – firstly when he was forced off track by Norris just after the Safety Car restart, then twice for incidents between the Red Bull driver and Charles Leclerc.
On the first occasion, Norris was hit with a five-second penalty, which he served at his pit-stop and was overtaken by Valtteri Bottas. For the other two, Perez received the same punishment.
Norris' penalty arguably cost him the chance to finish runner-up as he ended up two seconds behind Bottas, while Perez dropped from fifth to sixth behind Leclerc's Ferrari team-mate, Carlos Sainz, as 10 seconds was added to his race time.
Whereas Norris was defiant about his manoeuvre and also backed by Red Bull team boss Christian Horner, Perez later apologised to Leclerc who had angrily complained over the team radio about his rival's driving.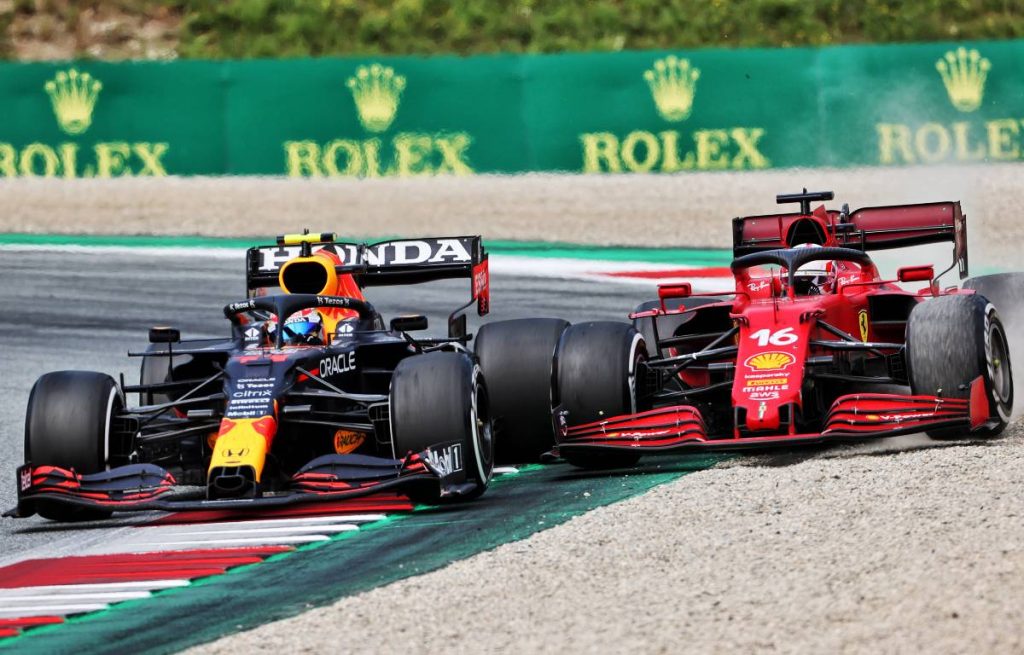 Check all the latest 2021 teamwear via the official Formula 1 store
Masi insisted all three incidents had been judged on the same criteria.
"In the first case, in Sergio's one with Lando, he was wholly alongside Lando," Masi told reporters. "Therefore, there is an onus to leave a car's width to the edge of the track.
"Then it was the same in reverse with Checo and at exit of turn four, and then Checo and Charles again at the exit of turn six.
"Obviously I don't sit in the stewards room to deliberate, but their view was in all three circumstances a car's width should have been left to the edge of the track because the two cars were alongside each other."
Another factor may have been that there was gravel on the outside of turns four and six rather than an asphalt run-off area.
Asked if the presence of gravel means incidents are viewed differently, Masi said: "Obviously, gravel does have an impact in those places, so you would say yes looking at it logically.
"Each of those you have to look at on their merits, characteristics of the circuit etc."
Follow us on Twitter @Planet_F1, like our Facebook page and join us on Instagram!