FIA clamps down on cat-and-mouse DRS antics ahead of Saudi Arabian GP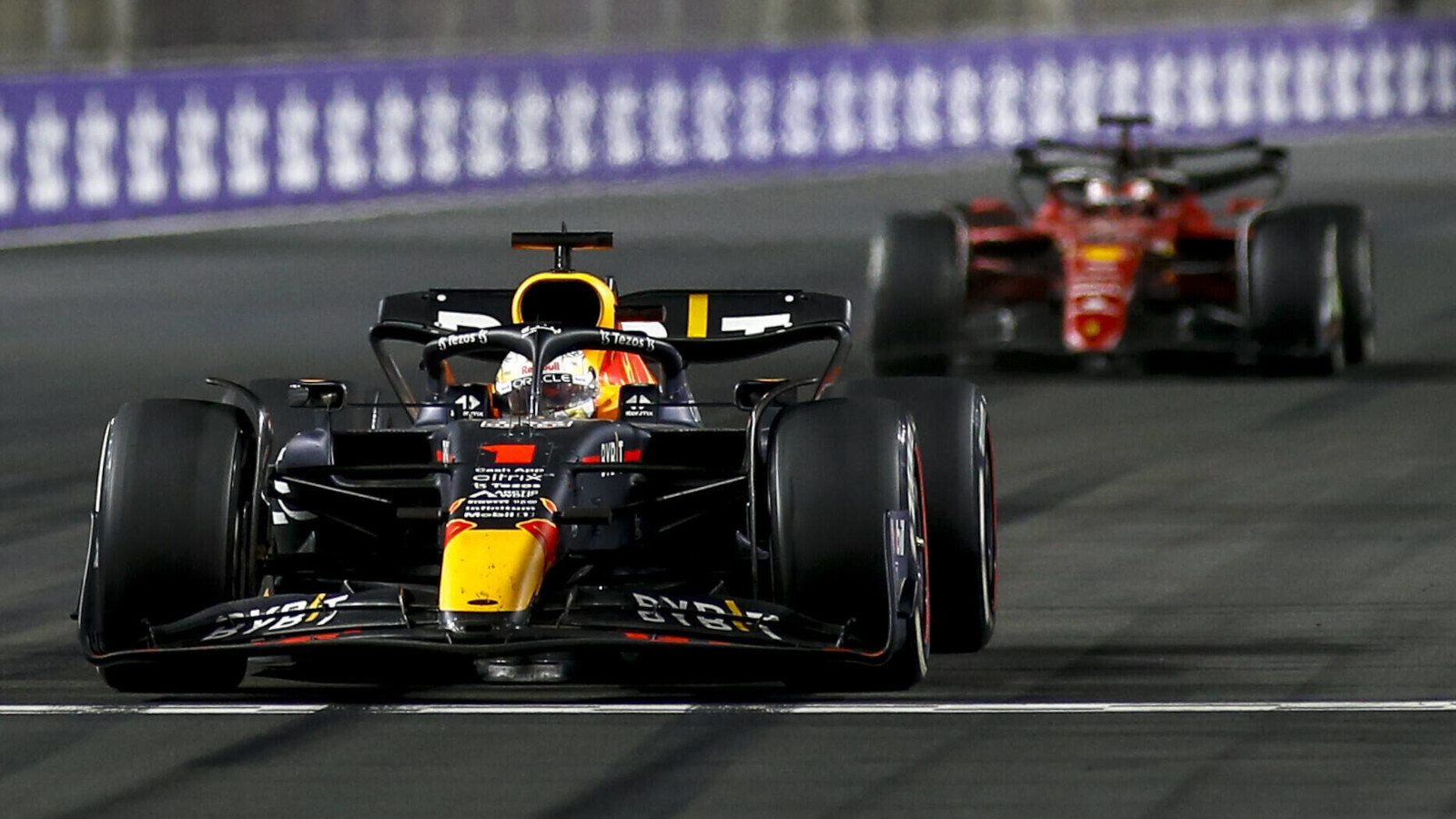 The FIA have confirmed changes to the final DRS zone at Jeddah, with the outcome set to be that the cat-and-mouse moments on show in previous years may be eliminated. 
At the end of the second DRS zone towards the final hairpin around the Jeddah Corniche Circuit came the detection zone for the third DRS zone of the lap, which took the drivers along the start/finish straight.
There were instances, however, of drivers looking to gain an advantage over the finish line instead of into the final corner, given the speed advantage they would have heading into the first chicane that would set them up for the rest of the lap.
Max Verstappen was involved in such moments in both 2021 and 2022, first allowing Lewis Hamilton by before the detection zone, before then finding his way back up the inside at the final hairpin and getting the added bonus of DRS on the pit straight, while he defended for the lead against Hamilton.
And there came a bizarre moment in his battle for the win with Charles Leclerc last season when it appeared neither driver wanted to enter the final corner first on one lap, knowing the other would have a DRS advantage down the pit straight for the next lap.
PlanetF1.com recommends
More pain for Charles Leclerc as 10-place grid penalty for Saudi GP confirmed
Mercedes hold 'open and honest discussions' following Bahrain embarrassment
Safety first: The lengthy list of track changes made at the Jeddah F1 circuit
But in its pre-event notes ahead of the Saudi Arabian Grand Prix, the FIA's circuit map now shows that the detection line for the third DRS zone now appears after Turn 27, which should eliminate any drivers looking to brake erratically or change their approach to the corner to get the DRS advantage on the pit straight.
This is one of a number of changes being made around the circuit ahead of the weekend, with additional safety measures being put in place at multiple corners to try and improve visibility around the tight walled layout of Jeddah.
Barriers are being moved back at Turns 14 and 20 to try and aid drivers on their way through two previously blind, fast apexes, and bevelled kerbs are being added at several corners to slightly lower entry speeds to aid driver safety.