FIA reveal six objectives for 2026 Formula 1 cars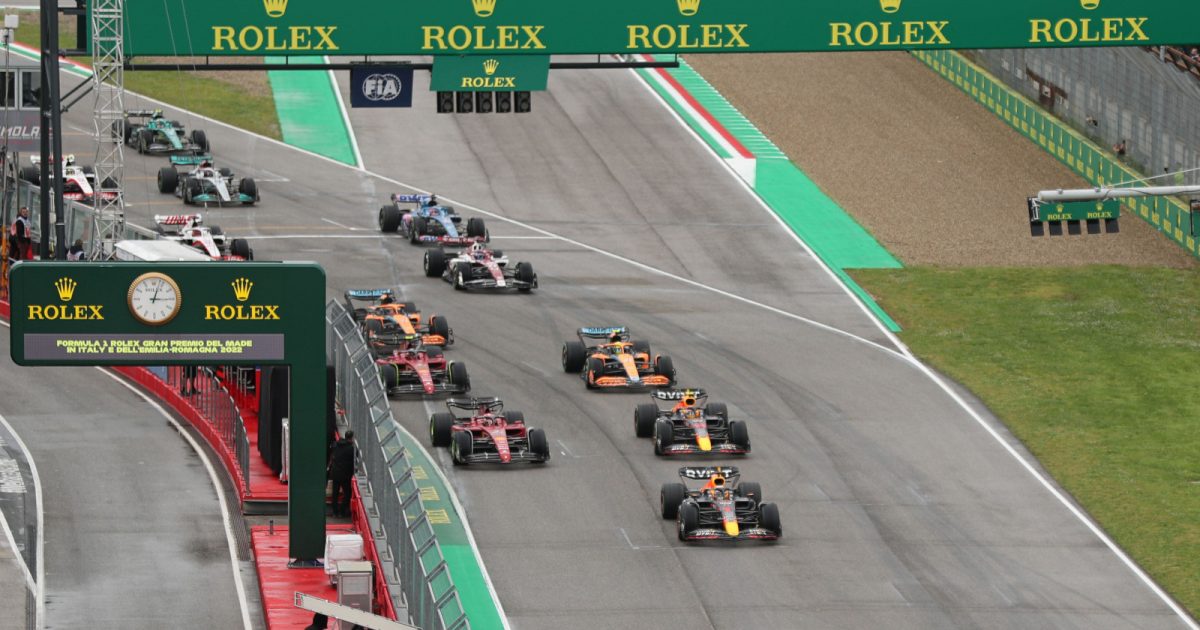 2026 will be the season when all-new power units arrive in Formula 1, but the FIA also has clear ambitions on the chassis side.
Discussions remain ongoing over the 2026 power units, talks which involve the Volkswagen Group, who are moving closer to entering their Porsche and Audi brands into Formula 1 from that season.
Porsche are expected to link-up with Red Bull and their engine division, while talk that Audi could look to buy an existing team is growing, with Aston Martin and the Sauber-backed Alfa Romeo team believed to be options.
The new power units are expected to be far cheaper compared to the current versions, while also featuring a greater reliance on electrical power, conditions which Porsche and Audi are believed to be laying down as part of their entry considerations.
But that is the engine side. As for the cars, F1's technical director Pat Symonds has already revealed that the 2022 challengers are shaping the "basic principles" for the 2026 versions.
And as reported by The Race, at the recent F1 Commission meeting, the FIA, regarding those 2026 cars, unveiled its "key targets relating to performance parameters, sustainability and financial regulations".
The report states that they were met with "positive feedback" and were listed as following:
Significantly reduced drag to improve sustainability and efficiency and complement the power unit characteristics.
Maintain and improve on recent lessons learned about close racing and cars being able to follow each other.
Reduce car dimensions.
Reduce or contain car mass.
Sustainability. Continue path towards the standardisation or simplification of strategically-selected components for cost-cutting purposes. Expand the usage of sustainable materials or technologies and focus on recyclability.
Continued innovation in terms of car safety, moving towards active and connected safety systems.
As for more immediate issues, the FIA caused a shock among the teams after not aligning with their unanimous approval to increase the number of sprint qualifying events from three to six in 2023.
The FIA are still evaluating the financial impacts of such an increase, arguing that it would necessitate more operational staff, though The Race state that it is now "close to certain" that there will be six sprints in 2023.
Among the other topics covered was the cost cap and the issue of inflation, with several teams previously reported to have been asking for an added allowance in the cap as electricity and freight costs soar.
The Race state that the "financial working group has been tasked with creating proposals for tackling this more effectively", revealing that the "big teams" in particular are applying pressure.
Formula 1's managing director Ross Brawn said that the budget cap will be reviewed in light of the high inflation rates, though not every team is supportive of an increase.
At the F1 Commission meeting, it was "unanimously approved", report The Race, to make helmet cameras mandatory from 2023, while it was agreed that at two events next season, the allocation of slick tyres will reduce from 13 to 11 to assess the impact on track action as Formula 1 looks for a more sustainable future use of tyres.
What would be Audi's best Formula 1 option?
VW are looking to enter Audi into Formula 1 in 2026, but what is the team's best option?