FIA stand firm on porpoising and flexi-floors action
The FIA is not backing down on its plans to limit porpoising, starting at this season's Belgian Grand Prix.
A consequence of ground effect aerodynamics, some teams have been able to control their car's bouncing better than others, Mercedes suffering the most.
With drivers worried about their long-term health, the FIA announced steps back in Montreal to measure the car's vertical oscillations with action taken against any car that exceeds the Aerodynamic Oscillation Metric (AOM).
That was pushed back not once but twice, now set to come into effect at the Belgian Grand Prix.
At the same time the FIA will also clamp down on flexi-floors as those, through some trickery around the area where the skidblock and plank meet, allow teams to improve their car's performance.
It was reaffirmed that a stiffening of the plank skids, and the vertical oscillation metric, will be enforced from Spa onwards.
F1's Technical Advisory Committee met on Thursday to discuss these technical directives with the FIA refusing to back down.
"It is the responsibility and the prerogative of the FIA to intervene for safety matters, and the reason the regulations allow such measures to be taken is precisely to allow decisions to be taken without being influenced by the competitive position each team may find themselves in," said motorsport's governing body in a statement.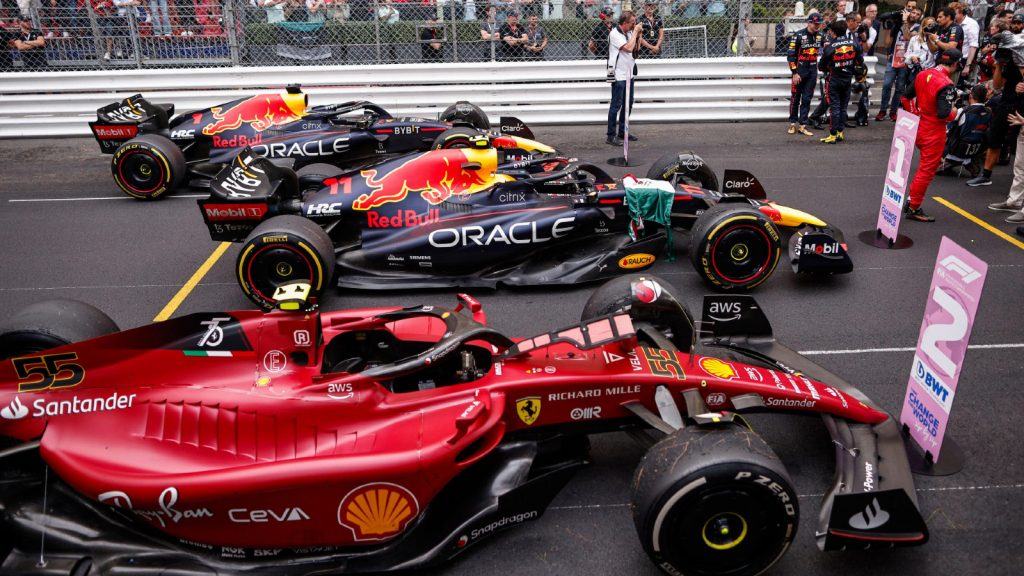 The FIA statement added that "while the issue has been seemingly reduced in the last few races, they took place at circuits where the effect is expected to be lower than normal. Races, where this effect is expected again to be higher will take place in the coming months."
They also said that although the teams "are understanding more and more how to control the issue, the tendency for 2023, with the cars developing more downforce, will most likely be a worsening of the effect.
"The short-term measures put in place for 2022, starting at Spa, are not necessarily considered to be the long-term solution to the problem."
For 2023 the FIA's proposal for limiting porpoising includes raising the floor edges by 25mm as well as the underfloor diffuser throat. There will also be more stringent lateral floor deflection tests and a new sensor to quantify aero oscillation.
These measures will need to be ratified by the FIA's World Motor Sport Council.
"These measures will be submitted to the World Motor Sport Council for consideration and approval shortly as it is vital for the Formula 1 teams to have clarity of the regulations to which to design their cars," the FIA said.
Highlights from the Austrian Grand Prix
Charles Leclerc took his first win in eight races, and Ferrari definitely needed it.