FIA tease new movie starring Formula 1 drivers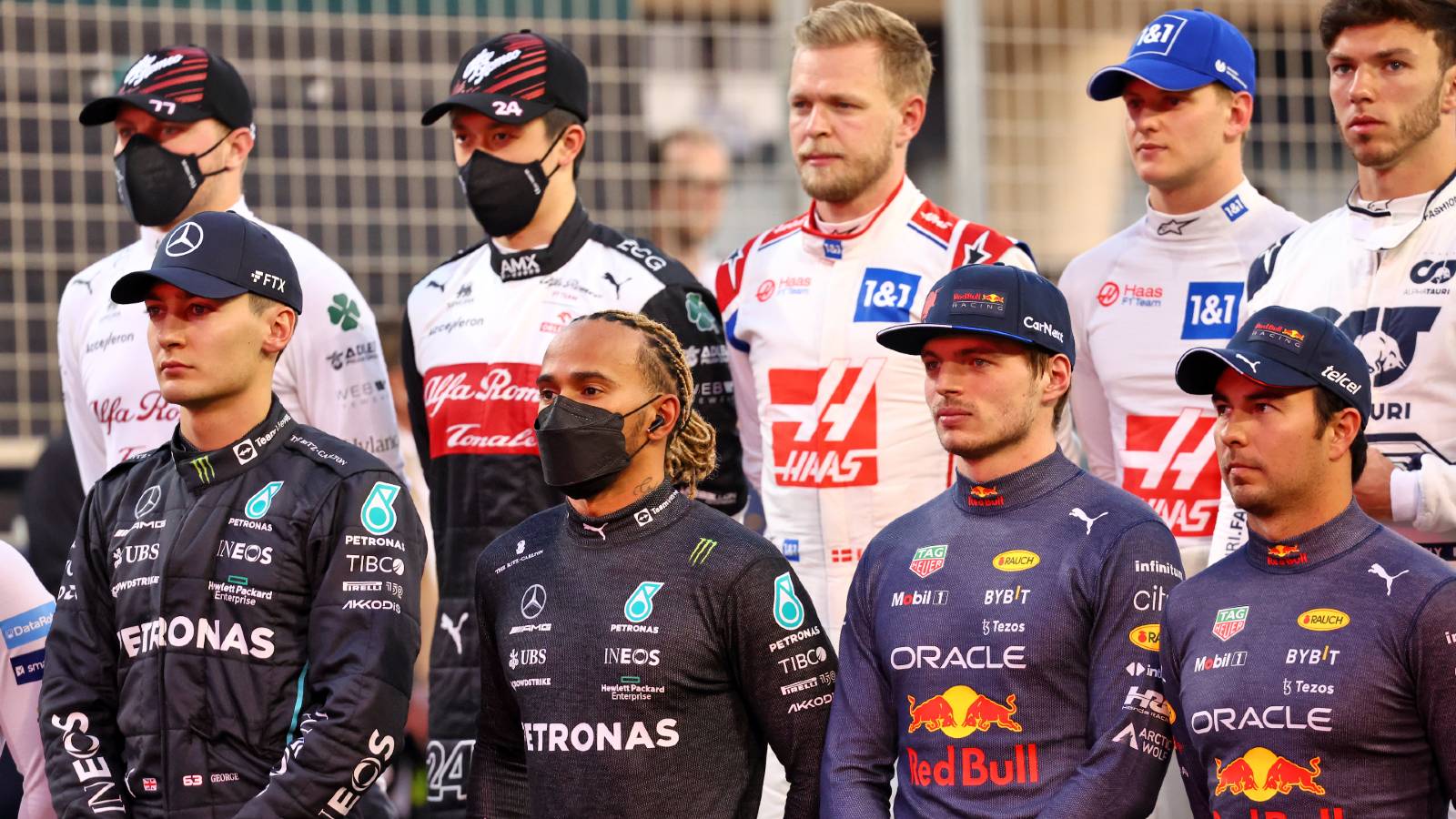 The FIA have released a short teaser for an upcoming documentary featuring the current grid talking about their early memories of racing.
All 20 current drivers are featured in the video looking back at pictures of themselves from their childhoods. The film, entitled 'When We Were Young' will be released on Thursday July 21 at 5pm CEST and will be shown on the FIA's YouTube channel.
While every driver features in the video, which is backlit against a black background with small orange lights, not all are given speaking parts, at least in the trailer.
The trailer opens with Valtteri Bottas stating the first time he tried go-karting was when he decided to be an F1 driver, followed by Ferrari's Charles Leclerc revealing he had problems believing in himself when he was younger.
Next is Pierre Gasly detailing how it is important for a young driver to stay strong as there is "gonna be a lot of people along the way telling you it's impossible to make it happen". Then comes George Russell holding the famous picture of him as a kid standing behind his now team-mate, Lewis Hamilton, when he was a McLaren driver.
#F1 – The Teaser of our movie "When We Were Young" featuring this season's @F1 drivers remembering what led them to become professional drivers

Everything is possible if you chase your dreams

We can't wait for you to see it, out this Thursday (5pm CEST)! pic.twitter.com/Pfk3OmGmop

— FIA (@fia) July 18, 2022
Russell says it is "surreal" the small kid is now team-mates with Hamilton.
Speaking of the seven-time former World Champion, he also features and says it is important for a young driver to be passionate and to be the one chasing their dreams – a point Carlos Sainz, whose father is a former World Rally Champion, agrees with and says: "To make sure it's them who like the sport, and not the father."
Another current driver with a famous father is Max Verstappen, who said: "At the end of the day, if you can combine talent and hard work together, that's where you become something special."
As it is the French Grand Prix this weekend, the FIA also released a second video focusing on one of the two French drivers, Gasly.
#F1 – Here is another sneak peek at "When We Were Young" featuring French @F1 Drivers 🇫🇷 for this #FrenchGP week! Starting with @PierreGASLY

The full 17min documentary will be live on our YouTube channel this Thursday (5pm CEST)! pic.twitter.com/bIILJi5k4g

— FIA (@fia) July 19, 2022
Gasly has come a long way since his childhood days and joined the elusive 'race winners club' when he won at Monza in 2020.
In the same style as the previous teaser, the 26-year-old is seen looking at a photo of himself as a child and said at the time racing in F1 was "only a dream".
"This was just the start, so at that time it was only a dream," says Gasly in the clip. "[Racing in F1] was very far away. [So] imagining one day I'll be sitting here as F1 race winner and talking about this…"