New tests on the flexibility of F1 cars' rear wings are set to be introduced following Lewis Hamilton's comments about Red Bull's RB16B.
After qualifying for the Spanish Grand Prix, Hamilton claimed Red Bull's cars had a "bendy" rear wing which had given them an advantage of "at least three tenths" of a second per lap.
But Red Bull team principal Christian Horner, who thought Mercedes boss Toto Wolff had sparked the observation from the seven-time Drivers' World Champion, responded by saying the FIA are "completely happy with the car…it's passed all of those tests that are pretty stringent".
Nevertheless, according to Autosport, the FIA have written to all of the 10 teams to express concerns that certain designs are passing the tests but still flexing at speed.
Autosport say they have seen a copy of the memo which says the FIA are aware of designs that comply with the current tests but "nonetheless exhibit excessive deflections while the cars are in motion".
It adds: "We believe such deformations can have a significant influence on the car's aerodynamic performance."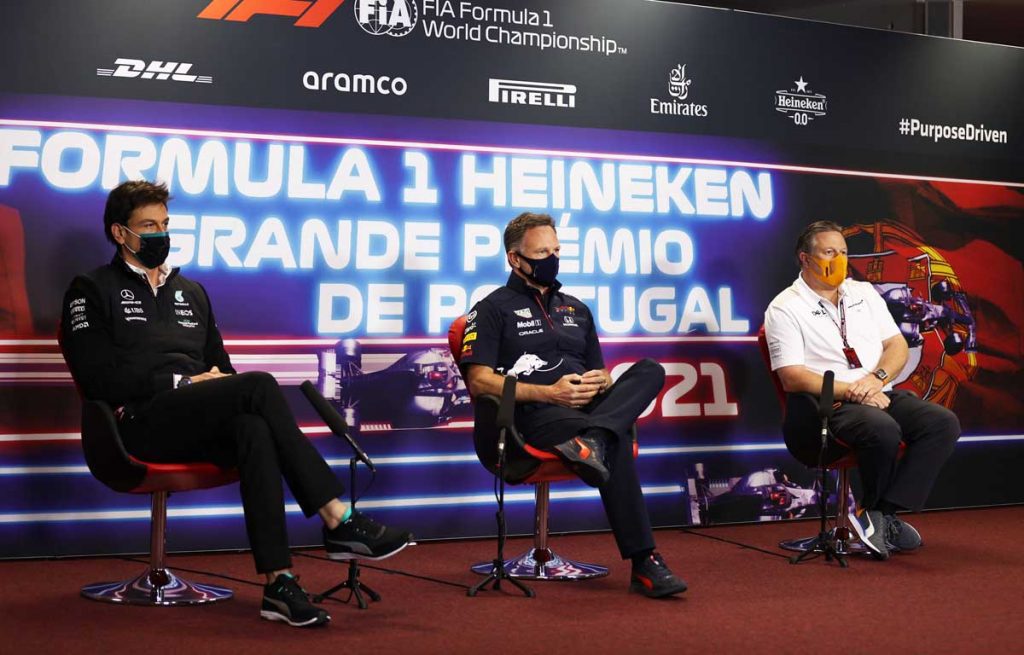 Check all the latest 2021 teamwear via the official Formula 1 store
Therefore, the FIA say they will enact a clause in F1's technical regulations that allow them to implement new tests.
Article 3.9.9 of F1's Technical Regulations states: "The FIA reserve the right to introduce further load/deflection tests on any part of the bodywork which appears to be (or is suspected of) moving whilst the car is in motion."
The date for when these checks come into force is June 15th, just after the Turkish Grand Prix which looks set to be cancelled having been put on the UK's 'red' list for travel restrictions relating to the health pandemic.
It is possible the calendar for June could yet be rejigged and a replacement for Istanbul scheduled on the weekend of the 18th-20th but if not, then the first race at which the new tests will apply is the French Grand Prix on June 27th.
The reason for the one-month 'grace period' is to allow any teams that have concerns about the validity of their rear wing to address the issue before the new tests are introduced.
Regarding Hamilton's comments about the Red Bull rear wing, Horner said: "I was surprised to see his comments on that. But it's something Toto has mentioned to me previously. I doubt it was Lewis' opinion, so probably came from elsewhere."
Follow us on Twitter @Planet_F1, like our Facebook page and join us on Instagram!