FIA tweak fuel temperature procedure after Spanish GP drama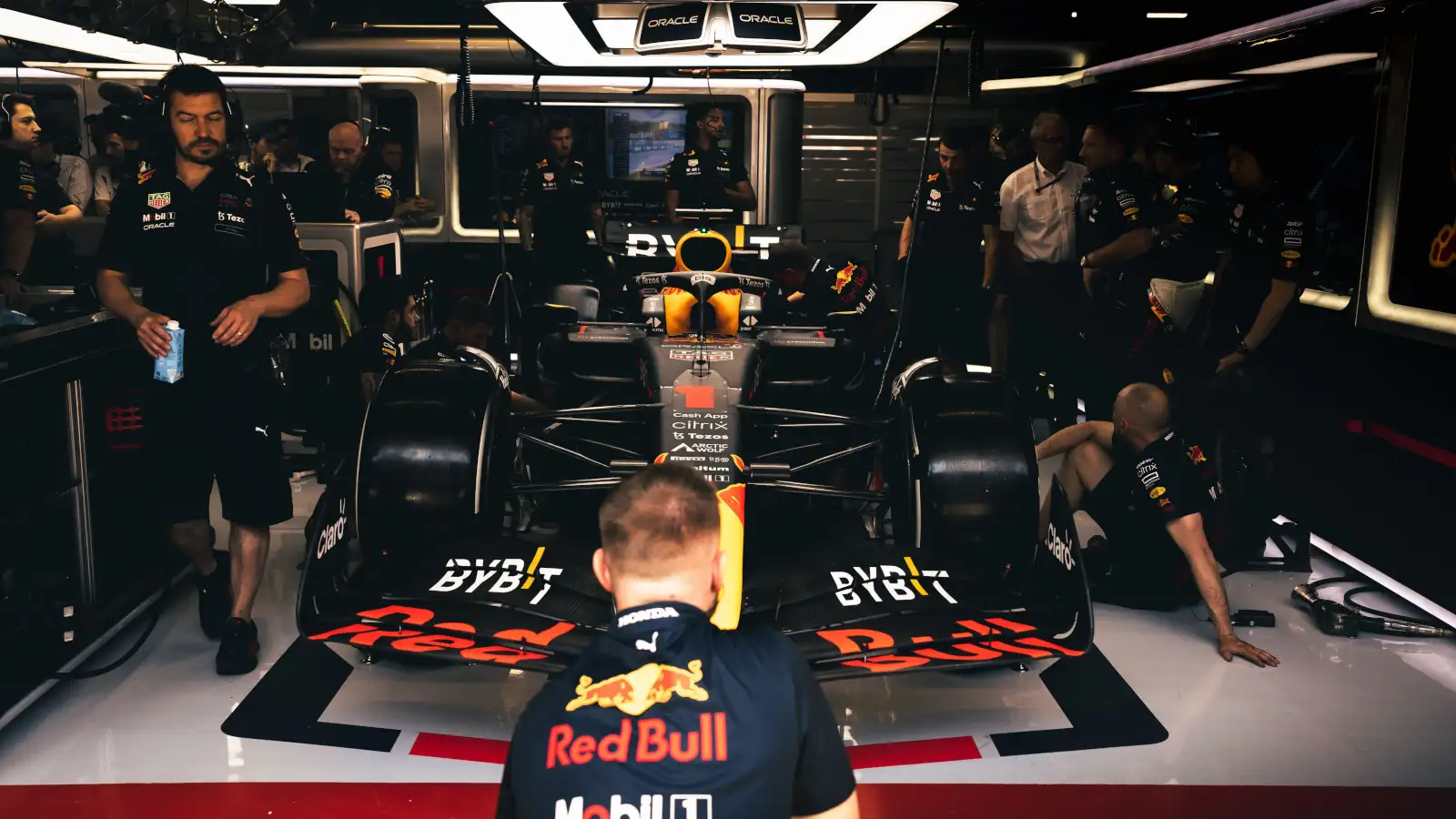 The FIA will change the way fuel temperatures are monitored in Formula 1 from the Monaco Grand Prix onwards.
The change has been brought in following a brief moment of panic at the Spanish Grand Prix for Red Bull's Max Verstappen, who only just made it out of the pit lane before it closed for the race. The team had to wait for the Dutchman's fuel to rise to the required temperature as per the regulations.
Pierre Gasly in sister team AlphaTauri also almost fell victim to the regulation, with both drivers making it to the grid with just seconds to spare.
The FIA measure the fuel limits based on the ambient temperatures recorded on the timing systems two hours before the start of the race, and an hour before a practice session. The temperature of the fuel must be no more than 10C below what is recorded.
Teams regularly monitor the ambient temperatures and in Spain it was 34C before the race. The teams were anticipating the nominated fuel figure of 24C, however the FIA declared the ambient temperature at 35C.
Red Bull and AlphaTauri needed extra time in the garage to ensure their fuel temperature fell in line with what was declared and narrowly avoided the pit lane closure.
In the Monaco Grand Prix's Friday stewards' event notes, race director Eduardo Freitas declared any race temperatures will be more accurate going forward.
The stewards' note read: "The official air temperature message, which is sent one hour before each practice session and two hours before the race, will now be displayed to one decimal place."
This small change will enable the teams to more accurately round the fuel temperatures up or down and prevent a situation like the one Verstappen endured from arising again.
The problem did not hinder the Dutchman, however, who went on to comfortably win the Spanish Grand Prix.
Speaking to the media on Thursday, Gasly admitted his pre-race preparation had been hindered in Barcelona.
"I'm not gonna lie, at some point I could see the clock and I was like 'it would be great to go'. We made it by about 20 seconds," said Gasly.
"The thing is we kind of laughed about it before the race, about the [Aston Martin] fuel story that happened in Miami. And then we ended up in the same situation. I'm glad we managed to sort everything out.
"It doesn't impact but it's just a small thing we can avoid and give an easier time to all the guys. We were supposed to do two laps to the grid, check the balance, do a practice start. In the end we didn't do the practice start, didn't check the balance.
"It doesn't change the full race. I had a great start, didn't have the best balance, but it wasn't the reason. It's just a lot of things which can be improved."