FIA confirm tweak to Safety Car rules for 2022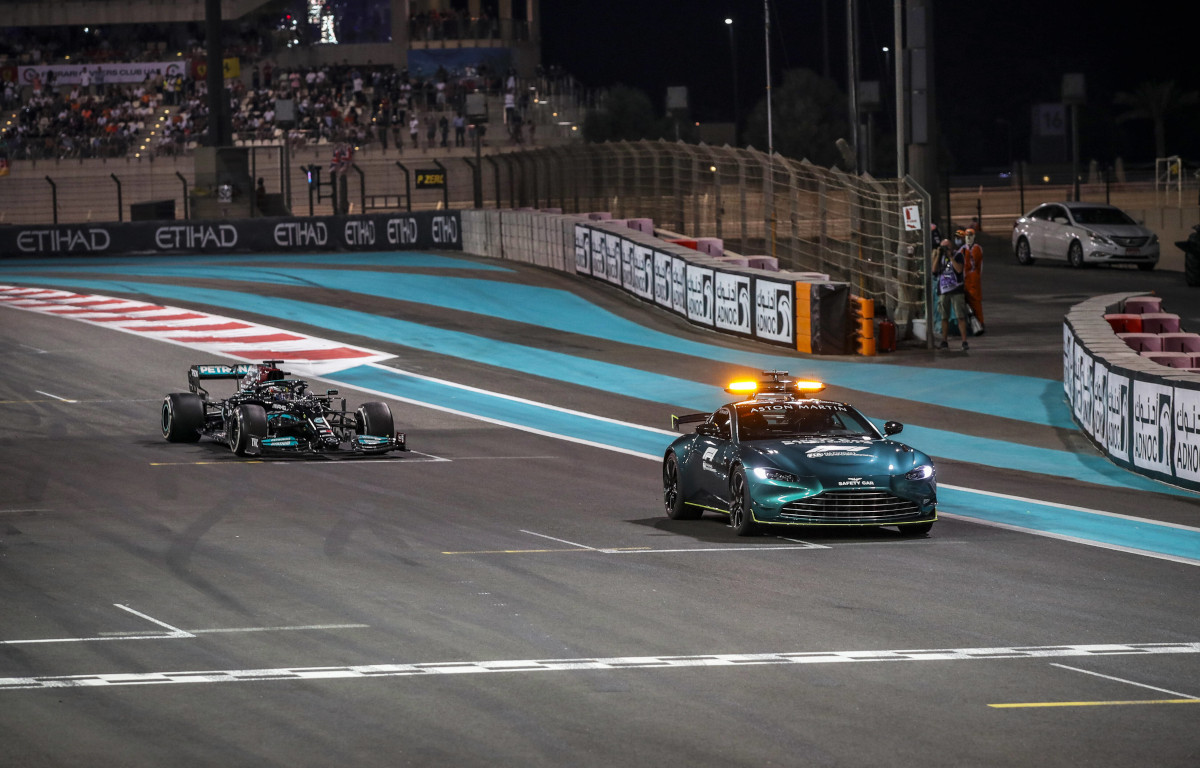 The FIA have clarified a rewording of the F1 Safety Car rules following the controversial decisions at the 2021 season ending Abu Dhabi Grand Prix.
In order to prevent backmarkers interfering with the race for the lead at Safety Car restarts, lapped cars have been allowed to pass the leaders prior to the green flag racing resuming.
During a crucial Abu Dhabi Grand Prix at the end of 2021, race director Michael Masi brought out a late Safety Car to deal with Nicholas Latifi's stricken Williams.
With the pack bunched up, Masi then elected to release only cars between the two Championship contenders Lewis Hamilton in the Mercedes, and Red Bull's Max Verstappen.
Verstappen would then go onto win the race, and the Championship, having used his much fresher tyres to make a last lap move on Hamilton.
Mercedes lodged a protest of the decision immediately after the race, which was ultimately dropped after the FIA declared that a full investigation of the events would be undertaken.
The results of the investigation includes a restructuring of the FIA's F1 operations as well as a revision to the sporting regulations regarding Safety Car restarts.
The new regulations aim to streamline the restarts on clarifying what will trigger the Safety Car period to end and return to the pits. Under previous regulations, racing would resume "once the last car has passed the leader".
Under the revised regulations the Safety Car period will come to an end "once the message 'lapped cars may now overtake' has been sent to all competitors".
The track should also have been declared safe by the clerk of the course before this process is undertaken.
Once the message is displayed, lapped cars are able to overtake and the Safety Car will return to the pits. This has been done with the aim of reducing the amount of time it will take for backmarkers to pass the leaders, or allow the teams more notice of racing to be resumed.
The new regulations will come into force for the first race of the 2022 season at Bahrain.
The FIA announced new F1 structural changes following their investigation over the winter. World Endurance Championship race director Eduardo Freitas, and former DTM race director Niels Wittich will rotate F1 race director duties with Masi stepping aside.
The Australian is understood to have taken up a new role heading the FIA's safety aspects.
FIA reveal their structural changes
The FIA have revealed Michael Masi will no longer be race director.