Masi tells drivers to 'adjust style and stuff accordingly'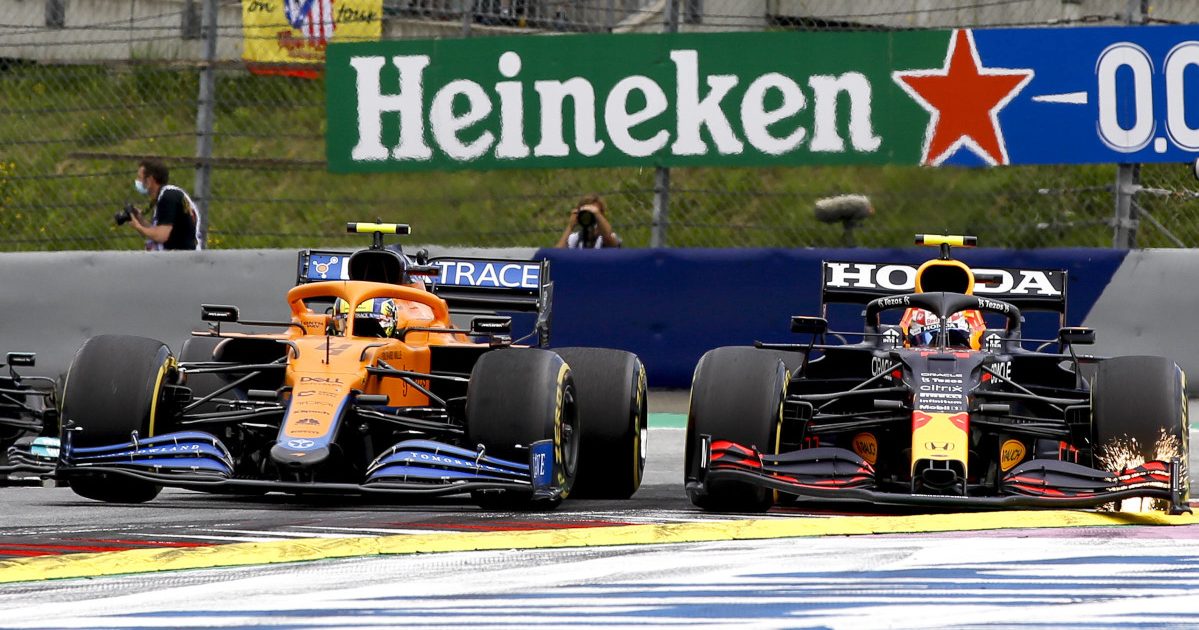 Michael Masi is adamant Formula 1 won't change the penalty points system during the season despite calls to look into it.
Last time out at the Red Bull Ring several drivers were penalised, one of those being Lando Norris.
The McLaren driver was hit with a time penalty during the race after the stewards ruled that he had pushed Sergio Perez off the track as they battle for position through Turn 4.
After the race he was also informed that he had two penalty points on his super licence, bringing his tally up to 10 in a rolling 12-month period. That put the driver just two points away from an automatic one-race ban.
Norris and Austrian GP winner Max Verstappen both said that was harsh with the latter saying he feels Norris' actions at the Red Bull Ring did not warrant a race ban.
"Let's say, how many [penalty points] do you get, two? So if you would have six of these incidents, I don't think you deserve a ban for what he did. It's just not correct," said the Red Bull driver.
"I mean, I've been there myself, I've been at nine or 10 points myself. It's how it goes.
"But I don't think with the things [Norris] got the penalty points for, let's say you would get to 12, you don't deserve a ban for that.
"I said it before myself I think two years ago, we should look into that but let's see."
But while F1 race director Masi is open to speaking with the drivers and their teams, the Australian has once again insisted there will be no changes to the system this season.
After all, he says, the teams "all agreed" at the start of the season that this is how it should be.
This is the onboard from Norris' side on the Perez incident.#F1 #AustrianGP pic.twitter.com/B195zCmThh

— It's coming to Rome🏎✍️ (@Dimitris_Bizas) July 4, 2021
Check all the latest 2021 teamwear via the official Formula 1 store
"To be fair, it's a penalty point system that exists, it's been there all the way through, no different to drivers on the road in the countries that have the maximum number of points that they have to abide by," Masi told Crash.net.
"They have to adjust driving style and stuff accordingly.
"I don't think they're harsh, it was discussed late last year, and it's funny because it affects different drivers and teams in different ways.
"The consensus was at the end of last year, involving teams, the FIA and F1 that there shouldn't be a change for this year. It's not something that we would ever change mid-year.
"The penalty scale is something the teams all agree upon and actually have input to at the start of the year. It's what the stewards use."
Norris will lose two of his penalty points at the British Grand Prix as they are tallied over a rolling 12-month period.
Follow us on Twitter @Planet_F1 and like our Facebook page.