First official images of 2021 car revealed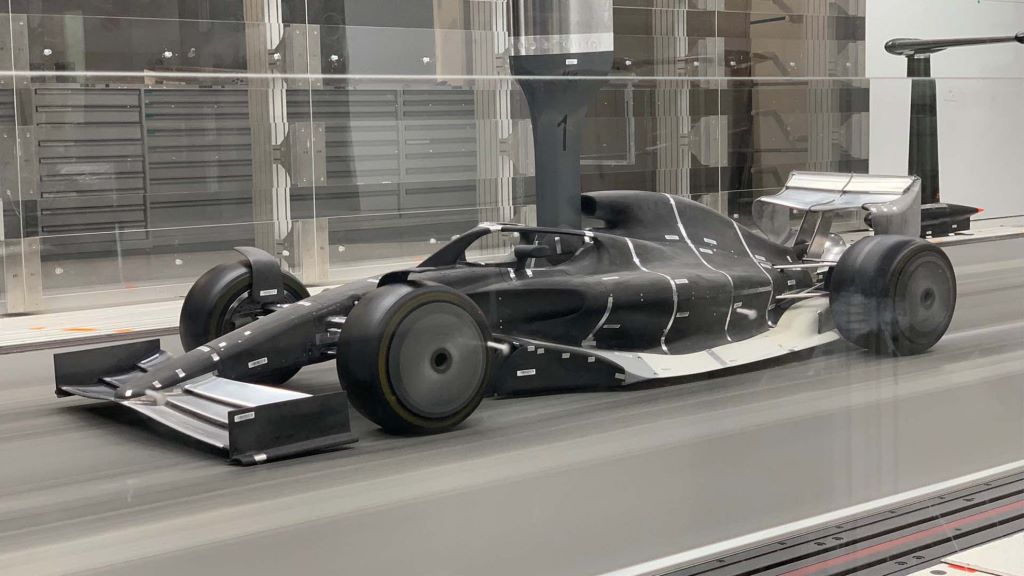 Formula 1 has released the first official images of the new car design set to take to the track in 2021 along with the regulation changes.
They have previously provided digital images and artist impressions, but this is the first time we've seen the 2021 design in the flesh.
The images and video released are of a 50% scale model undergoing tests in the Sauber wind-tunnel shortly before the German Grand Prix.
"The wind tunnel testing we are doing is slightly different to what the teams might do," said Pat Symonds, F1's Chief Technical Officer to Formula1.com.
"The teams concentrate solely on the forces on the car, through a variety of attitudes as they move the car around.
"While we naturally have an interest in what those forces are and particularly how those forces change as the car moves, we're even more interested in what is happening to the turbulent air behind the car."
REVEALED: The first shots of the 2021 #F1 car model 📸https://t.co/exM7ABdbv6

— Formula 1 (@F1) August 22, 2019
Car's struggling to sit in turbulent air and follow other cars closely has been a major issue since the aerodynamic regulation changes in 2017.
Many would think to solve such a problem, it would be necessary to have two cars in the wind tunnel, but Symonds says this isn't the case.
"We did do that in 2008, with the overtaking studies we did then for 2009, and for that, we had to go down to a quarter-scale model which really is getting too small," he added.
"That is what negates us doing it. Even in a big tunnel like Sauber's, you could only really run one configuration with the cars really very close.
"What we're trying to do is use CFD (Computational Fluid Dynamics) as our real simulation tool and this is just the correlation.
"[The results] are actually beyond what I thought we could achieve when we started the project. With the configurations we have got at the moment, the results are exceptional."
Follow us on Twitter @Planet_F1 and like our Facebook page.