Ferrari boss, Mattia Binotto, was eager to put all the focus on Charles Leclerc and the team following a long-awaited first win of the season at Spa.
Leclerc held off a late challenge from Lewis Hamilton to secure a pole-to-lights maiden victory on what was a very emotional weekend for him following the tragic loss of his friend, Anthoine Hubert, in the F2 feature race.
Sebastian Vettel also helped Leclerc to victory by accepting team orders and blocking Hamilton, prompting Nico Rosberg to compare his fellow German to Rubens Barrichello.
Whilst it was Leclerc's first win, it was also Binotto's first victory since taking over as team boss. But, he is not particularly interested in his own personal landmark.
"To be very honest I don't think my first victory as team principal really counts," Binotto told Autosport.
"I'm more happy for Charles, more happy for the team, and I really I think if there is any applause it's to them.
"I think we are working as a team, roles don't matter.
"We proved that the strength of the team can be very important."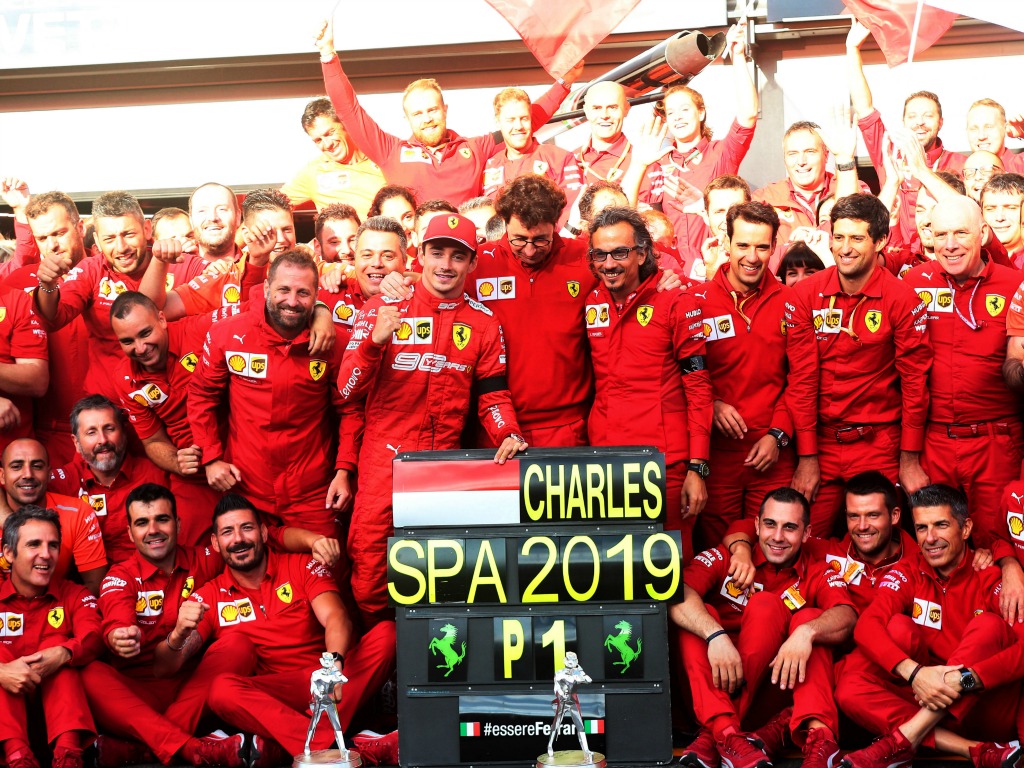 Looking ahead to Ferrari's home race at Monza this upcoming weekend, Binotto feels the team are in a good place to make it back-to-back victories for the Scuderia.
"I think at first, to prepare for Monza or the best way to approach Monza would have been to win many races before and not only Spa," he added.
"But certainly Spa and Monza are the most power-sensitive circuits, and we proved that our package is competitive here at Spa, and we maybe expect to be competitive in Monza as well, no doubt.
"We've developed some low downforce packages. Some of it has been used here in Spa. I don't know what the others have prepared for Monza, so that's really a question mark."
Follow us on Twitter @Planet_F1 and like our Facebook page.