Five key questions ahead of F1 2023 pre-season testing in Bahrain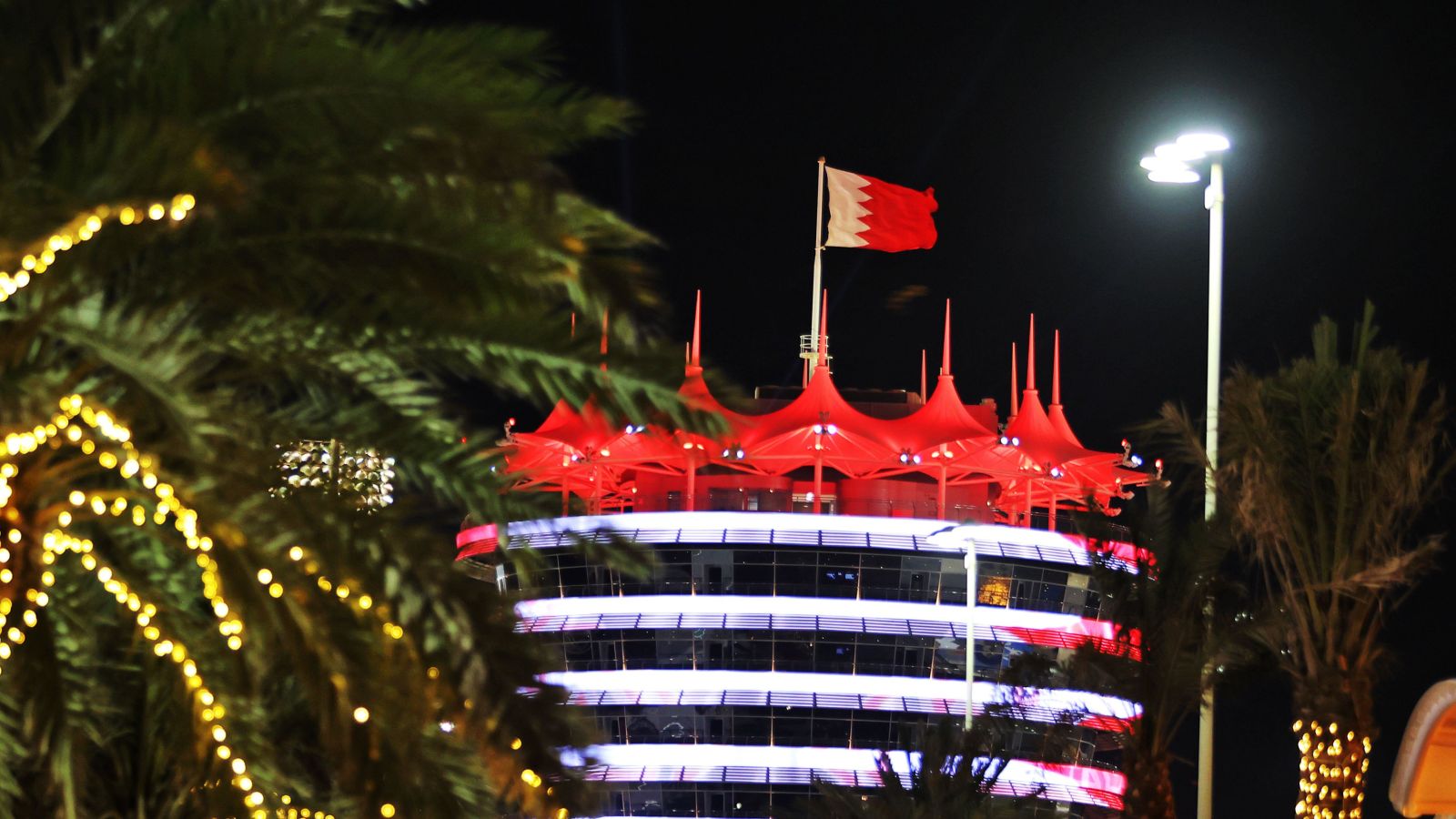 It is almost time for our first fix of F1 2023 action, with the Bahrain test set to provide answers to some very important questions for the season ahead.
We are now on the verge of Formula 1's second season with these ground-effect challengers, and for all the talk of limited development opportunities, it sure does not look like the teams have struggled in that regard.
Alpine's Esteban Ocon has said their A522 now looks like a "toy" compared to their latest creation, and with that a statement which is likely not exclusive to Alpine, it creates a huge amount of intrigue in regards to what the pecking order may look like out of the blocks in F1 2023.
But, speed is not the only category where questions are present to be answered in this Bahrain test, so let's take a look at the five most pressing subjects which we hope these three days at the Bahrain International Circuit will provide answers for.
Warning shot or poker face from the big three?
Launch season saw a mixed bag when it came to the teams that opted for livery reveals, to protect the finer and more eye-catching details of their 2023 creations, and the likes of Ferrari and Aston Martin who went ahead and put all of their cards on the table.
But now, there is nowhere to hide in Bahrain as the real challengers start pumping in the laps ahead of the season-opener at the same venue.
That being said, with Red Bull, Ferrari and Mercedes expected to remain the leading trio, with many hoping for a three-way title fight, just how much potential are they willing to put on show for their rivals? And will they be able to hide any wounds?
Ultimate pace is not really the name of the game in testing, but it can be hard to totally hoodwink the competition, as Mercedes found out in 2022 when their W13 that looked troublesome in testing proved to be exactly that once the season started.
Mercedes have stuck with their zero-pod concept for the W14, one which spiked attention in the paddock when the Silver Arrows unveiled this radical interpretation here this time last year.
As the covers come off, do Mercedes, Red Bull or even Ferrari have a similarly shocking solution with which to fire off that warning shot?
Will any midfield contenders emerge for the title battle?
So, that's the three who are expected to be leading the way covered, but there are another group of teams hopeful of closing the gap.
Alpine, for example, fresh off securing P4 in the Constructors' Championship last season, want to retain that position with more conviction this time around, bolstered by some podium finishes as they look to slash what was a daunting gap to the top three.
Aston Martin also have their eyes on the 'best-of-the-rest' tag, while there is confidence over at the AlphaTauri camp of a far improved campaign.
But, while the likes of Alpine and Aston Martin are cautious about calling out the big hitters so soon, could it be that with the budget cap and performance-minded R&D scale in full effect, actually one of these teams, or even both, have found enough to start really troubling the top three?
Alpine were one of, if not the most improved team when looking at their starting spot in 2022 to where they finished, so with a stronger starting point, they would be expected to turn their A523 into a very threatening Formula 1 challenger.
As for Aston Martin, well, they have invested heavily in facilities and personnel, and the AMR23 is sporting a Red Bull-esque look under the stewardship of technical director, and former Red Bull aero chief Dan Fallows, plus a dash of Ferrari with the shaping on top of the sidepods.
So, could their brave and bold design bring them the victories craved a little sooner than expected? The Bahrain test should start to give us some big clues.
McLaren optimism, or lack of?
You probably read that last section and were screaming 'you forgot about McLaren!'
The thing is, McLaren have a question mark of their own hanging over them going to Bahrain, as over in Woking the talk has been about an MCL60 that is not quite where they want it to be yet, one which missed out on key development avenues that were spotted too late, and one which the team say is in need of an early upgrade.
McLaren should be in that midfield pack looking to whittle away the advantage of the top three, having been the closest challenger to Alpine in 2022.
So, will we see in Bahrain a McLaren team that actually is making a fuss about nothing, or one which actually does have some serious work to do?
What about porpoising?
This time last year, teams were plagued by pesky bouncing as they gathered data on these very raw new challengers, porpoising proving to be a particularly severe, long-lasting handicap for Mercedes.
The FIA made alterations mid-season to combat the issue, and further changes have been made for 2023, with the floor edges raised by 15mm, the diffuser throat height lifted and the diffuser edge stiffened.
So, will all of this be enough to eliminate the issue, or at least bring it to a stage where it is barely a factor? This Bahrain test should give us an answer as teams start to crank up the pace.
Red Bull boss Christian Horner has not been shy in criticising the changes, believing them to be a waste of resources as porpoising became less of a problem as the 2022 campaign progressed.
PlanetF1.com recommends
Lance Stroll ruled out of Bahrain test with 'minor injuries' after bike accident
F1 2023 pre-season testing guide: Schedule, driver line-ups and how to live stream
What to expect from the 10 teams in F1 2023…in their own words
How will the rookies fare?
With some of the experienced racers feeling the squeeze of such a short pre-season testing window, only three days, we now wait to see how the rookies are going to cope with that.
There are three of them heading to the Bahrain test ahead of the season-opener, Oscar Piastri at McLaren, Logan Sargeant at Williams and AlphaTauri's Nyck de Vries, though he does at least have one grand prix under his belt having stood in for Alex Albon at the 2022 Italian GP.
With these three days to be split between each team's driver pairing, this trio have precious little time to get to grips with their new machinery and iron out any bumps ahead of their first race weekend.
Will they all get through unscathed, feeling like a seasoned pro at the wheel, or will spins or even reliability issues make for a nervy introduction to life as a Formula 1 driver?
Answers soon to be revealed…