Five key storylines to emerge from the Singapore GP press conference
The first Singapore GP since 2019 is imminent, and after a couple of weekends off, there have been several updates on the state of play in Formula 1.
While Zhou Guanyu and Yuki Tsunoda have been confirmed to be staying with Alfa Romeo and AlphaTauri respectively, Max Verstappen could wrap up the World Championship if circumstances fall in his favour on Sunday.
But there have been other storylines to follow up and down the grid, so here is our selection of some of the most important:
1. Lewis Hamilton 'feels for the fans' in one-sided title race
Having been on one side of arguably the most dramatic title duel in Formula 1 history last season, Lewis Hamilton feels that things being all wrapped up early is not a good look for the sport, given how "intense" it can be on final-race deciders.
Hamilton drew on his own experience of winning championships with multiple races remaining to make this point, as well as when the battle has gone quite literally down to the wire.
"For you as the one individual, it's great. But for the actual sport, it's not spectacular," he said.
"I'm really grateful to have had like 2008 right down to the last 17 seconds and obviously last year, pretty much the same thing. Let's hope for the future it's a bit better."
2. Alex Albon is fighting as fit as he can be after appendicitis surgery
Alex Albon admitted himself that he had not been expecting to be ready in time to race at the Singapore GP this weekend, given how much he had to recover after complications following surgery in Italy last time out.
Nyck de Vries remains on standby in case he is called upon at Williams and, while Albon's hopes are high that he will be able to compete, he will have to wait until after Friday's long run simulation to test his mettle, but he says he is in "no pain" for now.
With Singapore being Formula 1's most physically demanding track, he said he had to slowly get himself in a position to train.
"I treated it like a nine-to-five job, training and recovery," the Williams driver explained. "Of course, recovery is really important.
"So yeah, basically throwing everything at it. And day by day I was getting better and better. And then obviously, we got to a point where the recovery was going really well.
"I don't think we truthfully had in mind, Singapore on the cards, but just with the speed of the recovery, it was definitely a possible thing. And as I said, we sat long and hard to think about it. You know, shall we do it or not? And I feel like I am ready."
3. Pierre Gasly's future is still undecided, but an answer may come soon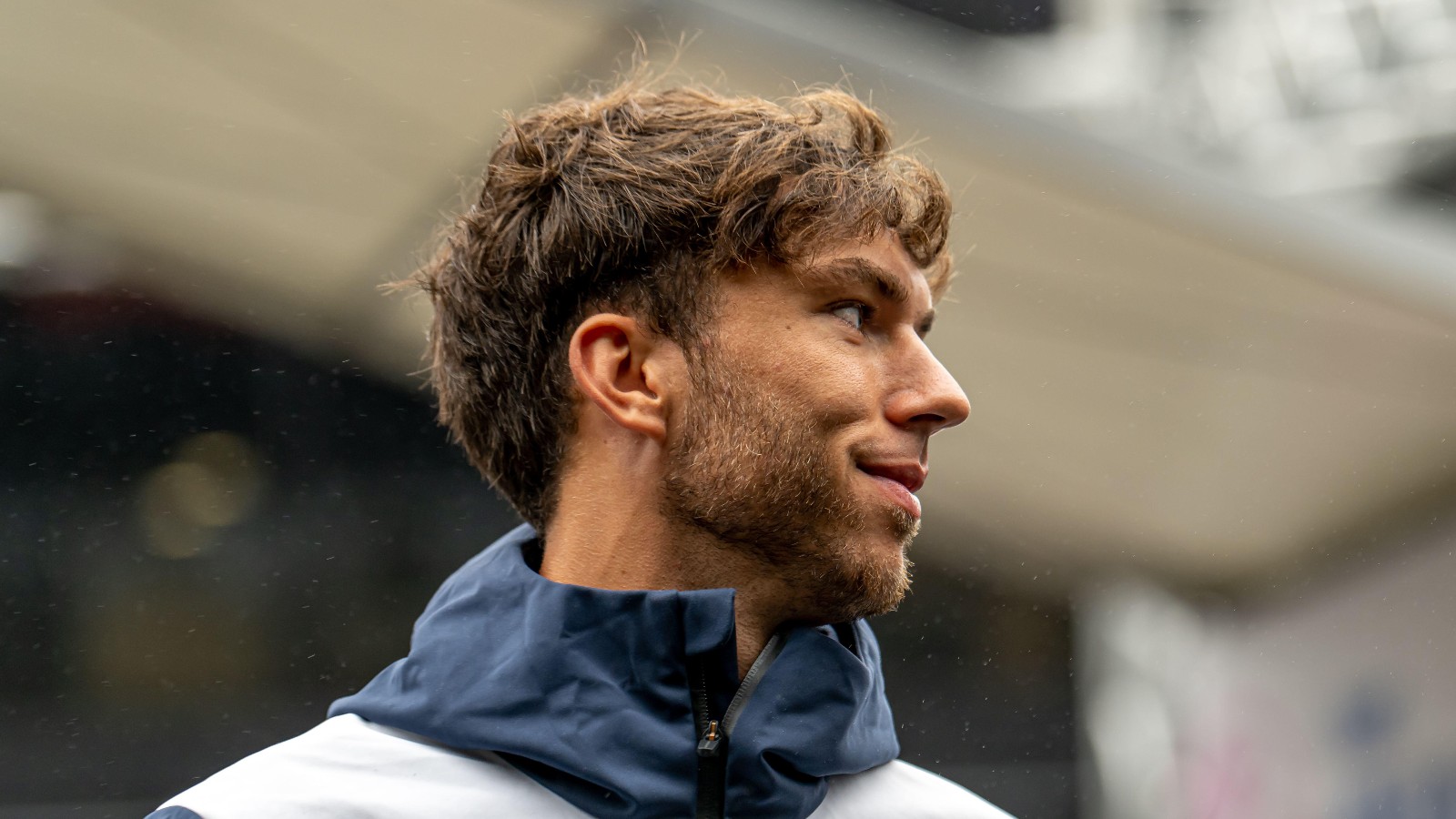 Pierre Gasly's proposed switch to Alpine had appeared to have been quashed after the FIA rejected a request to award Colton Herta a Super Licence, which would have cleared the way for Gasly to move on.
But the 26-year-old hinted that his plans for next season are still yet to be decided, with the current AlphaTauri driver confirming that talks are still happening over a possible all-French line-up being formed at the French factory team next season – and there should be movements soon.
"I would expect, obviously everyone knows the ongoing conversation and discussion, but [from] my side I think hopefully in the next two or three weeks we should have a clear answer on my future" Gasly said.
"But so far nothing has changed and when there will be something confirmed on my future, I'm sure you guys (media) will know about it."
4. Ferrari brush off Mercedes Constructors' concerns, but just want smooth sailing
As Ferrari have dropped away from Red Bull in the Constructors' Championship, Mercedes have slowly been reeling the Scuderia in over the past few races.
The gap between the teams now stands at 35 points in the fight for second place, with the reigning champions clearly running with their tails up in pursuit of their rivals.
Carlos Sainz insisted their eyes are still forward on trying to take the fight to Red Bull race by race, though, and feels that, if they perform up to scratch, Ferrari should ease clear of Mercedes again.
"We are concerned about getting back to winning, more than Mercedes," Sainz said. "Honestly, if we know we get back to winning before the end of the season, then the battle with Mercedes should be sorted."
But on the other side of the coin, both drivers want to end the season on a high and gain crucial momentum in the final six races of the year.
With errors having been made at multiple races this season, Charles Leclerc wants to see Ferrari's problems ironed out before the end of 2022.
When asked what he wants to see in the final stretch, he told Formula1.com: "Well, just extract the maximum out of of the car and show that we have grown from the mistakes we've done this year, and try to execute the weekends perfectly and hopefully having a win on Sunday."
5. Drivers and teams are thrilled to see the Singapore GP return
Formula 1's original night race is back after a pandemic-induced absence, and the drivers are seemingly universally looking forward to taking on the Marina Bay Street Circuit again.
The heat, humidity, chance of rain and physicality of the circuit under the Singapore lights make it a true test of driver skill, and they cannot wait to get going this weekend.
Lando Norris said: "I'm very excited. For me, one of the coolest tracks on the calendar. At the same time, one of the most difficult to put together, so rewarding I think come qualifying, especially.
"You'll probably talk about Lewis' lap a few years ago [pole lap, 2018], but like, completing a lap here and putting everything together and crossing the line it's definitely one of the most rewarding places."
"Well, it's good to be back," Hamilton elaborated. "Obviously, 2019 feels like a lifetime ago for everyone. So it's great to be back in this beautiful city, and the track is epic to drive.
"It's a very, very bumpy ride, 23 corners. I think that night, that lap back in… is it 2018? Yeah. I don't remember every single part of it. I've not re-watched it, but it was definitely one of the best laps of my career."
Read more: Sebastian Vettel quizzed over Instagram 'teaser' of rumoured documentary