'I'll lock Alonso in garage to stop him cycling'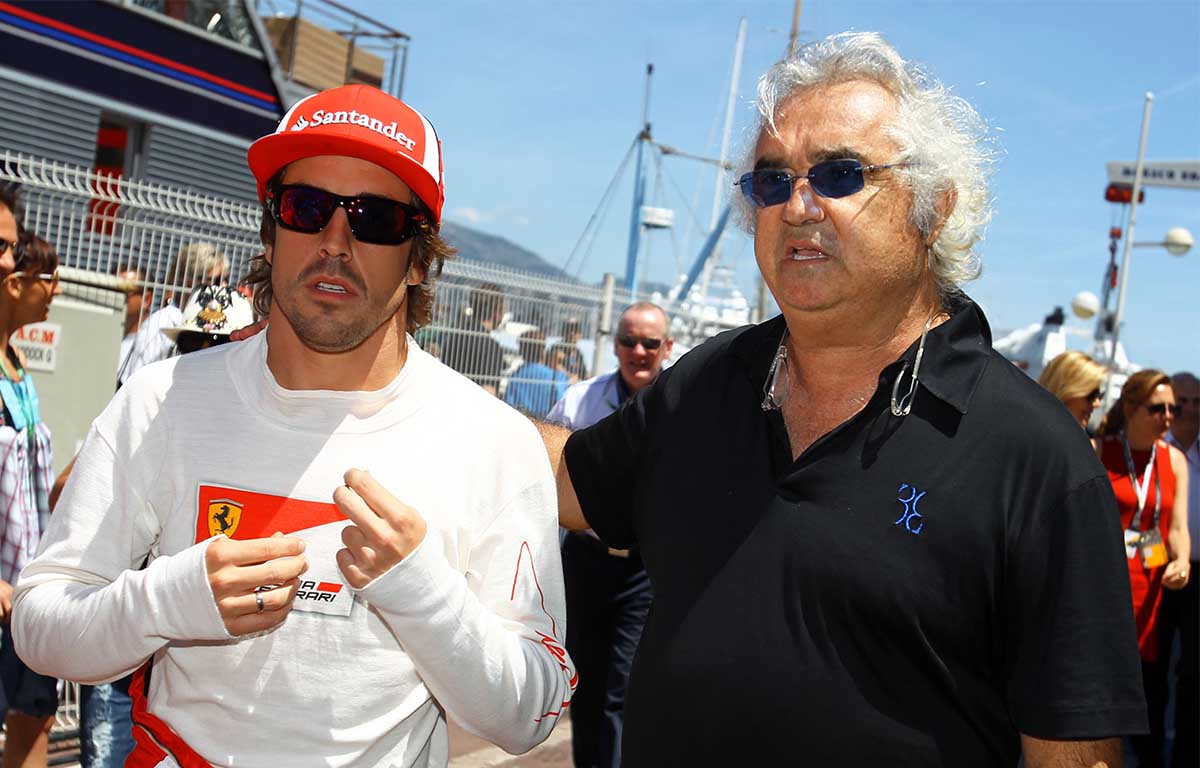 Flavio Briatore has threatened to lock Fernando Alonso in the garage if he chooses not to give up cycling after his recent accident.
Alonso, who is returning to Formula 1 in 2021 after two years away from the sport, was hospitalised earlier this month following a crash in Switzerland.
The Spaniard collided with a car near Lugano and was taken to hospital, where he was treated for a fractured jaw and broken teeth.
He has since returned to training, but his former team principal Briatore, who had a part to play in his move to join Alpine, has told him he must stop cycling.
In an interview with Peter Windsor, Briatore said: "Fernando's very fit, apart from the accident involving the bike. I talk to him every day. I tell Fernando to stop with his bike because his bike is very dangerous.
"If you want to go, you go with the mountain bike, not in the street. I tell him 'if you don't stop with the bike I'll lock you in the garage – not the bike, I'll lock you in the garage.
"But Fernando is very fit, he's very, very motivated. I believe two years out of Formula 1 for him was good because first he's motivated again, especially when you're driving the car and not a possibility to win, is a lot of frustration for a driver like that.
"Because I believe if you put at least six or seven drivers in the Mercedes team, six or seven in Formula 1 have the possibility to win the Championship. Now the car is so dominant, respect to the skill of the driver."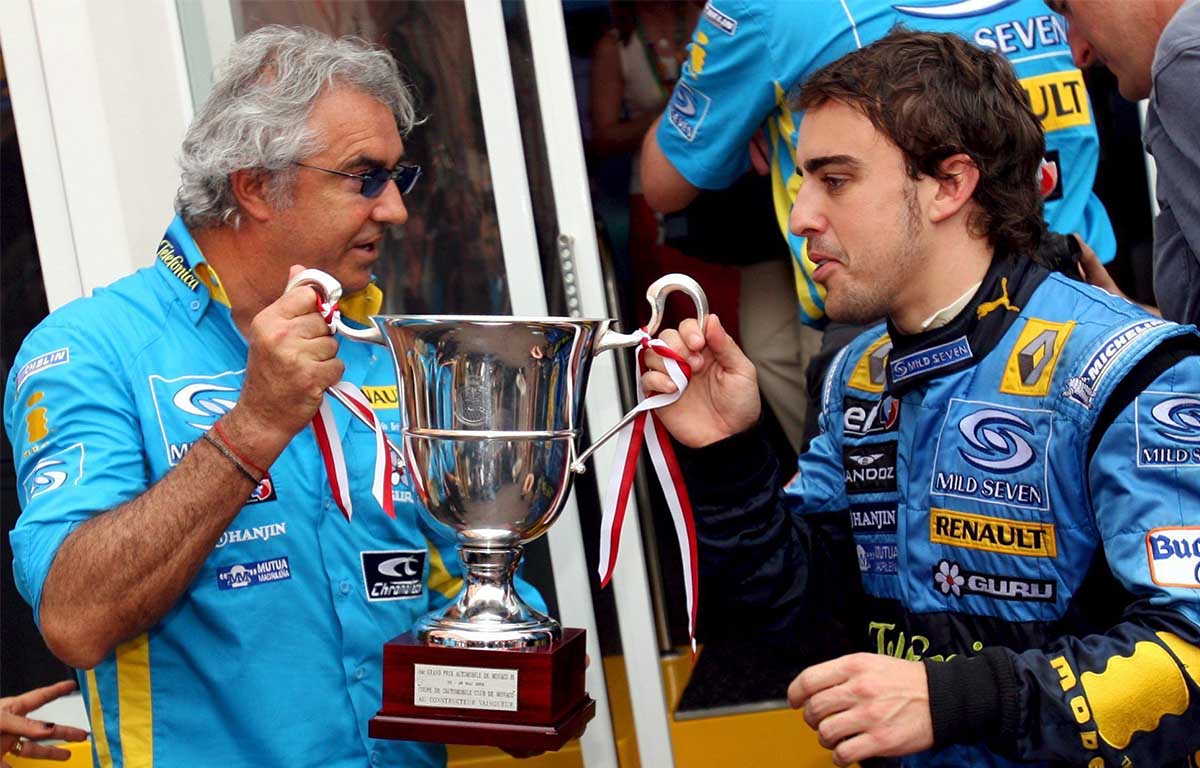 Sign up to the official Formula 1 store and save 10% on your first order!
With the injuries Alonso suffered, there were doubts over whether he would make it to pre-season testing in Bahrain or even the opening race of the season, but Briatore is very confident he will be there.
He also stressed how lucky he is to be alive.
Briatore said: "He's talking very well. The problem is here (the teeth), he broke two teeth here. He was very lucky because this bike now is very dangerous.
"He's very, very lucky, so God was watching him. Today he was talking perfectly, only one day because of the mask with the ice. This was the only day he was not able to talk but he is recovering completely.
"He crashed against a car, he's lucky. You remember what happened with (Nicky) Hayden the motorbike driver, with Mark Webber, with (Alex) Zanardi. I believe you have a destiny in life – he escaped.
"I'm sure we'll see him in the first test, he'll be there."
Follow us on Twitter @Planet_F1 and like our Facebook page