Briatore 'helped' Alonso with return to Renault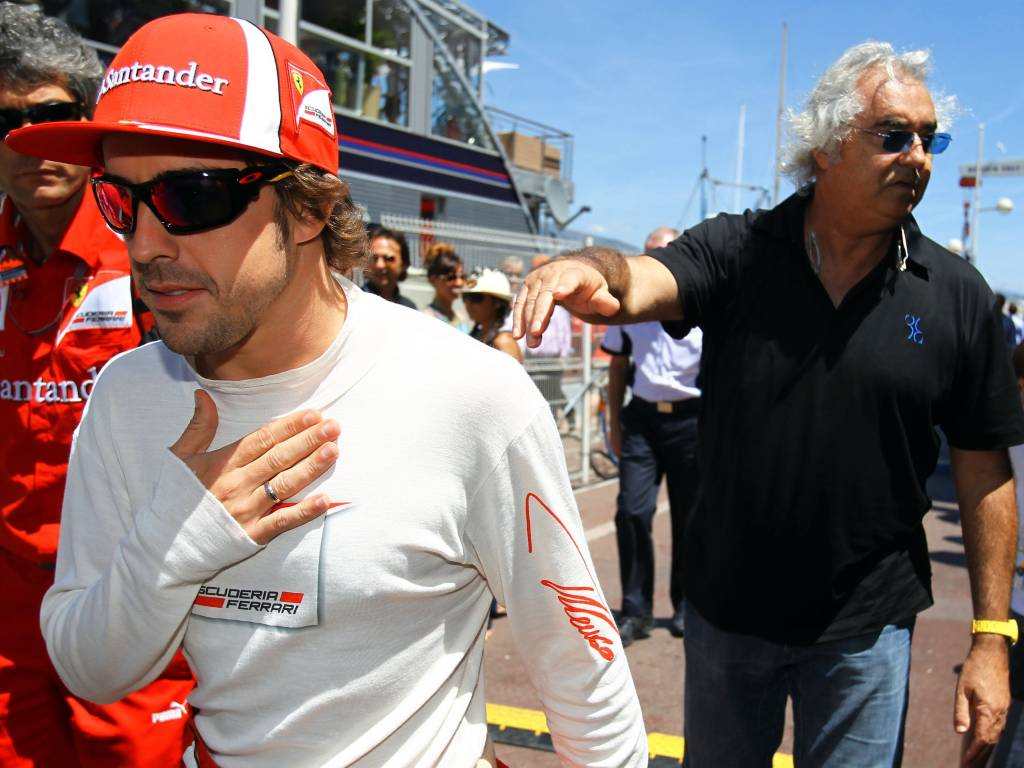 Flavio Briatore has claimed he played a part in Fernando Alonso's return to Formula 1 with Renault for next season.
After two years away from the grid, competing in other forms of motorsport instead, Alonso is making a comeback for 2021 as the replacement for Daniel Ricciardo at Renault when the Australian moves to McLaren.
It will be a third spell with the French manufacturer for the Spaniard, who in his first stint won the World Championship in 2005 and 2006.
Team principal at the time was Briatore, the flamboyant Italian who became an F1 villain when it emerged that, in the 2008 Singapore Grand Prix, he had been in charge of the Renault team when Nelson Piquet jnr was ruled to have deliberately crashed his car to help Alonso's chances of winning the race.
Briatore was subsequently banned indefinitely from Formula 1, although that ruling was overturned in a French court.
Now, and before he was subsequently hospitalised with COVID-19, Briatore has revealed he assisted in getting his former protégé Alonso back into the sport.
Get your hands on the official Renault 2020 collection via the Formula 1 store
"We work together, yes. We have worked together for his return to F1," Briatore told Spanish TV channel Antena 3, reported by Soymotor.com. "The big news is that Fernando returns with Renault next year.
"Fernando is like my family and we have achieved incredible things together. We have great memories together. I am delighted he is back because he is one of the best drivers in the world. He is very fast. He is here, fit and highly motivated."
Briatore, who turned 70 in April, also confirmed he is back to health after suffering from the coronavirus following reports towards the end of August that he was seriously ill in a Milan hospital.
"There was a lot of talk about it in the press," said Briatore, whose F1 career began with Benetton in 1988 – he led them to World Championships with Michael Schumacher in 1994 and 1995.
"I recovered but if you followed the press, it seemed I had died. But I have not died, I am phenomenal.
"Covid-19 is terrible, but for me it was like a mild pneumonia. I was admitted to the hospital for five days and then I had to quarantine for three weeks at home to recover."
Follow us on Twitter @Planet_F1 and like our Facebook page