Flavio Briatore criticises 'inadequate' FIA after latest talking point in Singapore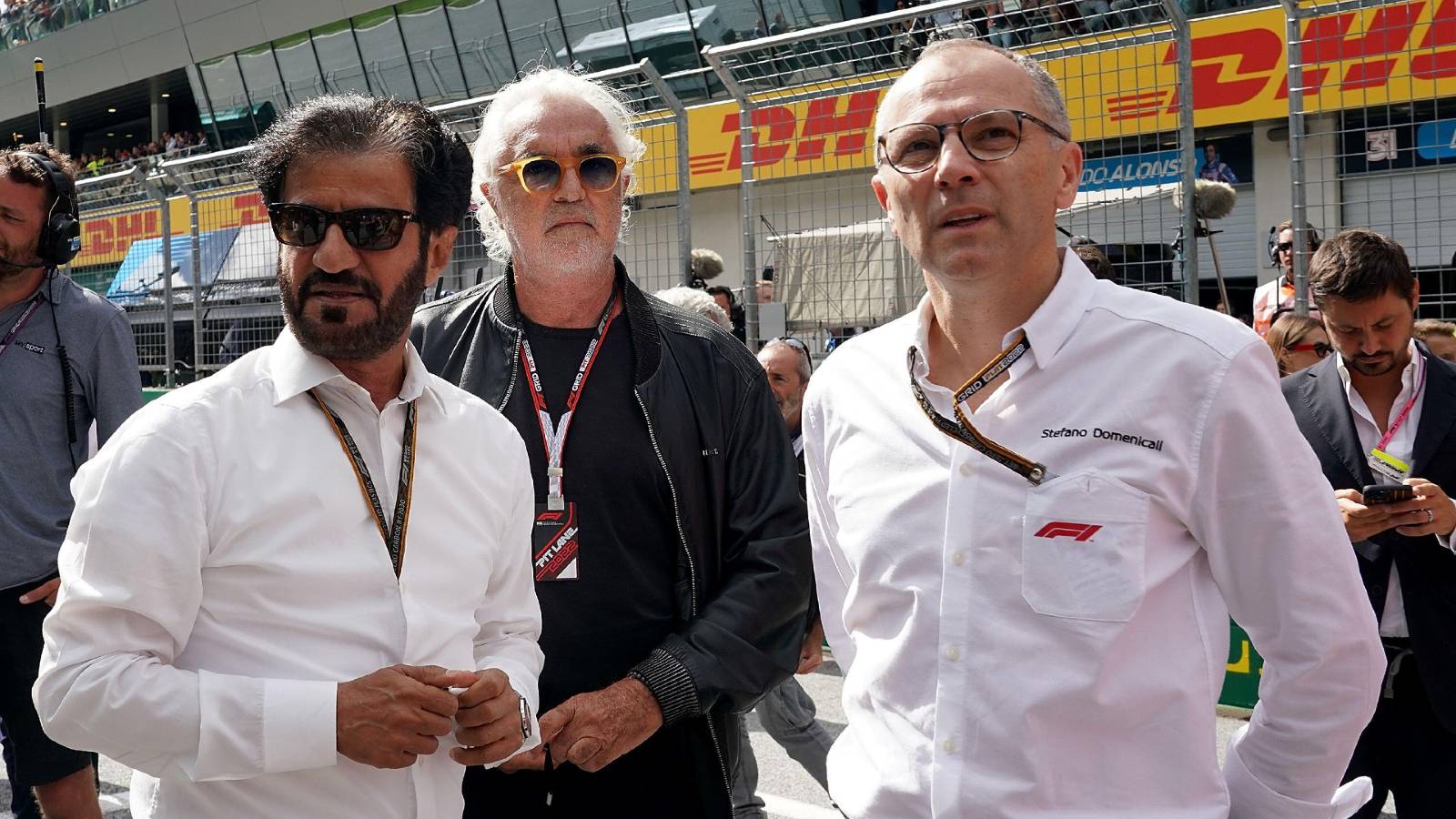 The FIA again raised eyebrows as the wait to confirm Sergio Perez's Singapore win went on. Flavio Briatore says these issues must stop.
After rain earlier in the race weekend, the threat continued into Sunday and delivered in the form of a torrential downpour in the approach to what was set to be lights out.
The start prodecure would be delayed though, with the race getting underway over an hour later on a track now ready for intermediates, following the full start procedure and pre-race activity schedule.
The main issue though was that when it was announced that Sergio Perez was being investigated for a Safety Car infringement, Race Control said this would be done after the race, so since he claimed victory, the wait was on to see if he would keep it. Something of a buzz kill.
Ultimately Perez received a reprimand, five-second penalty and two superlicence points, having been found to have dropped more than 10 cars lengths behind the Safety Car multiple times. This verdict though was not released until approaching 0200 local time.
For ex-F1 team boss Briatore, this was the latest episode in a season where he has not been impressed with how the FIA has gone about their decision-making progress.
"At the FIA they have inadequate people. Every race we have a problem, the same yesterday," he told LaPresse.
"If there was an infringement why wait hours when with all the technical stuff to draw on you can decide in a minute? It's not F1's fault, it's the FIA's fault, it has to change. You can ruin a race, the show and affect the World Championship.
"The FIA is a company and as such to move forward it needs to employ the right and suitable people. It has almost 200 employees and companies of this type must be run by capable managers and every sector must have them. At the moment there is no such quality.
"The FIA must be managed by professionals, that's fundamental. The president must decide. The important thing is that there is a federation that is up to F1. Why didn't this happen before? Because there were professionals, simple as that."
Although Singapore could have decided the Drivers' Championship, this did not prove to be the case, Max Verstappen finishing P7 when he needed the victory at the very least to seal his second crown.
Read more: Here is how Verstappen could claim the title at the Japanese Grand Prix