Flexi-floor controversy gives Aston Martin crucial 'hint'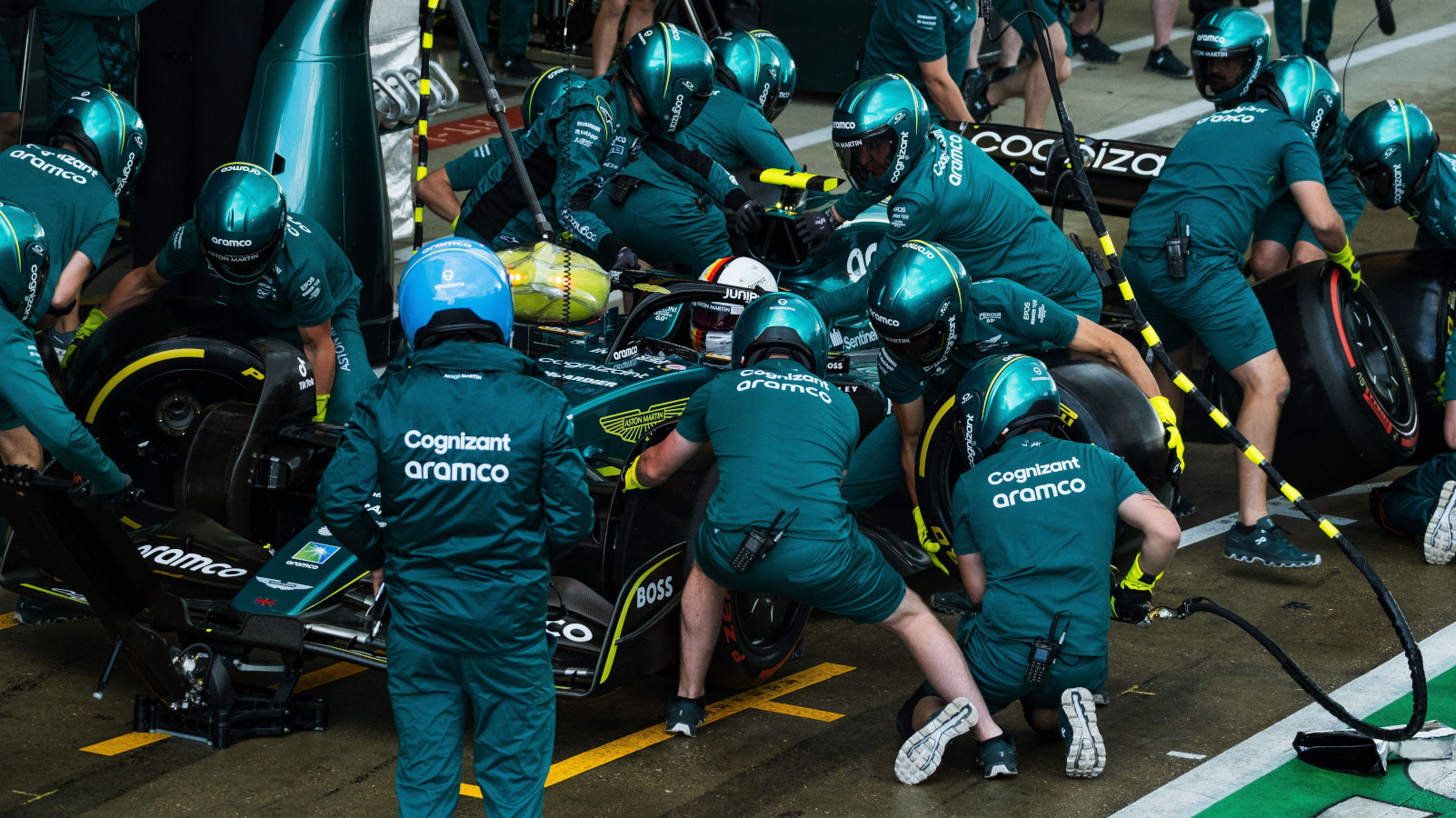 With some teams said to be exploiting a grey area in the rules to flex their floors, Mike Krack says that has given Aston Martin a "hint" on how to curb their AMR22's porpoising.
After last year's flexi-wings, Formula 1 was warned that flexi-floors could be this year's controversy given how important the floors are in ground effect aerodynamics.
It finally came to the fore at the British Grand Prix.
Mercedes motorsport boss Toto Wolff spoke of his "surprise, more of a shocker" that some teams are suspected of exploiting an area at the rear of the plank and skid block under the floor.
"Nobody had an idea until the FIA brought it up in the last Technical Advisory Committee," Wolff said to The Race, "which was to a great surprise of all the teams because what's in the regulations, and what was the intent of the regulations, is pretty clear."
Christian Horner, though, says it is not.
"Regulations need to be black and white," said the Red Bull team boss. "There's no such thing as the intent of the regulations. It's a binary thing."
But like Wolff, Aston Martin team boss Krack was also surprised that this trick is being used.
"We need to clarify this," he told Motorsport.com, "because this is something that we also discussed internally, quite a lot. What are the regulations allowing there?
"I don't know who was surprised in the press, was it Toto? I was as well, but I was really, I don't know if he just said it or not!
"But we discussed the topic, actually, even this morning, we discussed about it. We need to find out what's going on there."
With a strict limit of 2mm of flexibility in the plank area, teams are said to have found a grey area at the back of the plank where there is no measurement point and have been using the mounting of the plank and skid block to create some added flexibility. That flexibility also helps limit porpoising.
Krack says that has given Aston Martin a "hint" about how to curb their own AMR22's bouncing.
"It gives us a hint," he said. "And we need to see with Andrew [Green] and the guys if we're exploring everything we can there."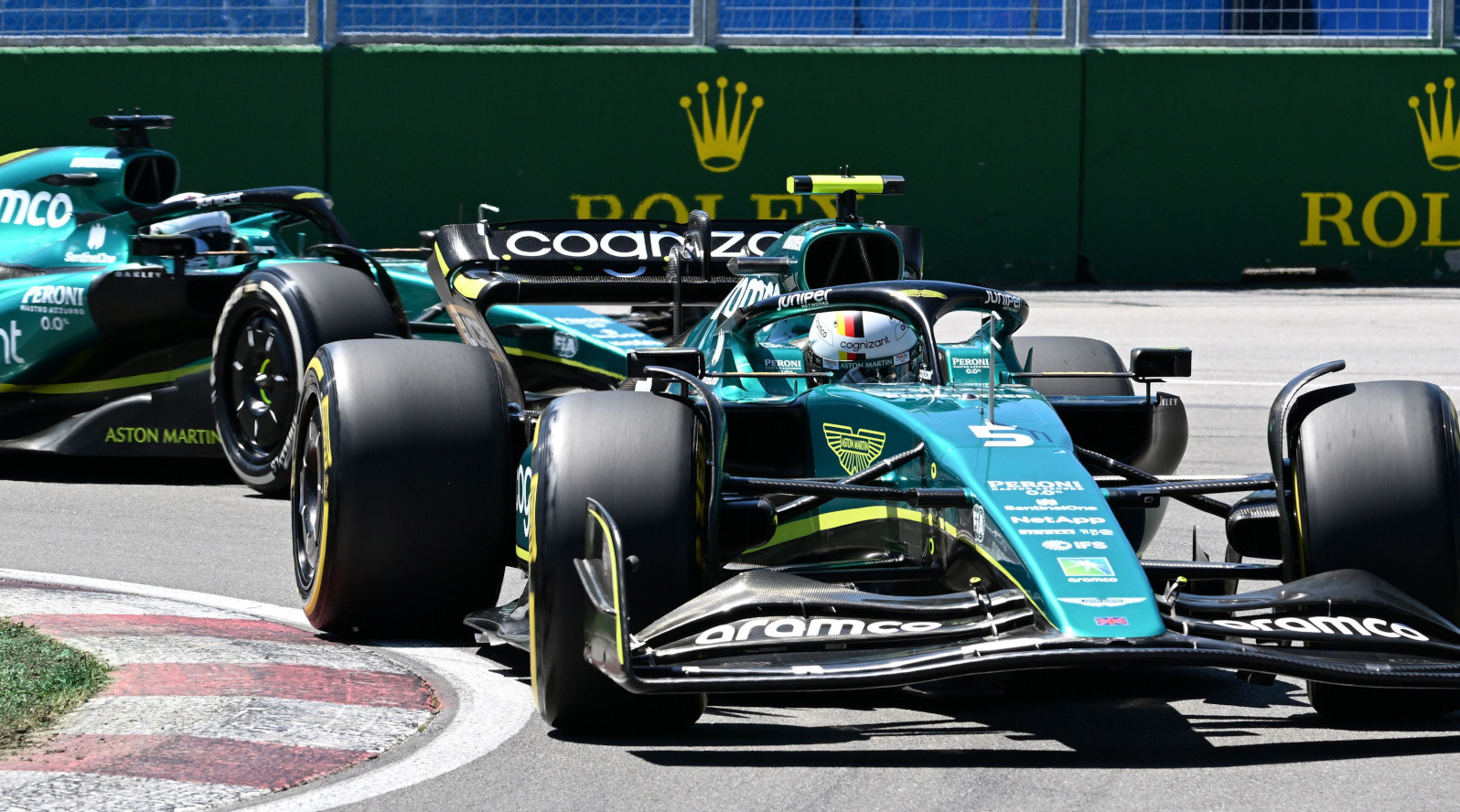 Krack added that Aston Martin are open to tweaking the rules for 2023 to cut out porpoising,
"Safety's first, and we need to support FIA in making the cars safe," he said. "Because they say the whole thing is a safety issue. And anybody's personal interest comes only second.
"Now, obviously, the less change you have, the closer the cars in theory will be together. And change is very expensive.
"So from that point of view, yes, we want not as many changes, or the least change that you can have. On the other hand, we need to support the FIA by making it safe.
"Because you see [with the Zhou Guanyu crash] what the work over all these years has led to.
"There is the technical advisory committee, they have spoken about several changes that you can make. We have commented. There has been a list of suggestions.
"And we have given feedback on which of these points we think would be the most effective to reduce porpoising."
Torquing Point: Reviewing a classic British GP
Henry Valantine is joined by Jon Wilde and Oliver Harden to dissect an incredibly dramatic British Grand Prix.