Force India become Racing Point Force India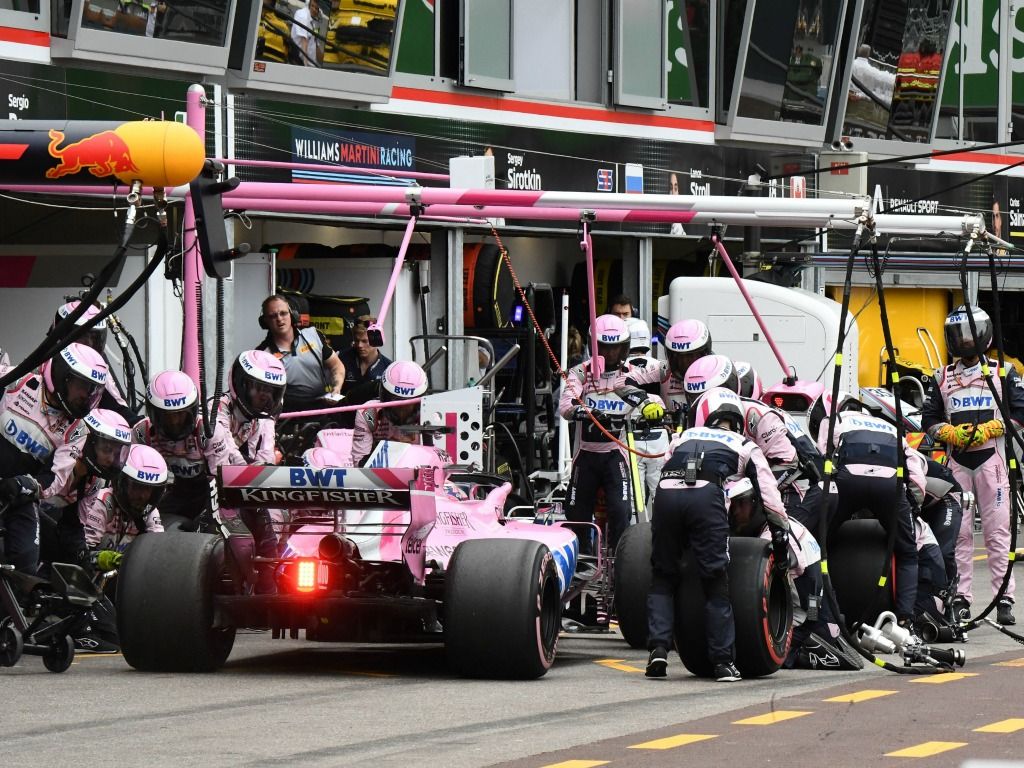 Force India are able to compete at the Belgian Grand Prix after being renamed and rejoining Formula 1 as Racing Point Force India.
A number of legal issues have prevented a quick takeover from a Lawrence-Stroll led consortium as he required consent from 13 Indian banks, while drinks company Diageo have also filed a lien – the right to keep possession of property until a debt is discharged – that relates to a loan between themselves and Dr Vijay Mallya.
But, in the meantime, Stroll purchased all physical assets from Force India in order to go racing, yet the sticking point was the racing license which still belonged to the Force India name.
All mention of 'Force India' and its major sponsors were in the process of being removed from the paddock in Belgium, all in preparation of the name change to Racing Point Force India.
All Force India branding has been removed from the lorries at Spa! #SkyF1 #F1 #BelgianGP pic.twitter.com/J0xn2Bnwj4

— Sky Sports F1 🏎 (@SkySportsF1) August 23, 2018
But, as Force India are now back as a new, renamed team, they have been stripped of all  59 of their World Championship points earned this season and must start from scratch. However, Esteban Ocon and Sergio Perez will be able to keep their points.
The FIA has officially annulled the former Force India entry from Formula 1 and it has been excluded from the World Championship with immediate effect.
Racing Point Force India have also confirmed chief operating officer Otmar Szafnauer as the new team principal with deputy team principal Bob Fernley stepping down.
Szafnauer said: "The new Racing Point Force India Team is delighted to be able to race when the championship resumes in Belgium this weekend.
"This heralds a new and exciting chapter for us. Just a few weeks ago, an uncertain future lay ahead, with more than 400 jobs at risk; now the new team has the backing of a consortium of investors, led by Lawrence Stroll, who believe in us as a team, in our expertise and in our potential to achieve success on the track.
"We are grateful to the FIA, the Joint Administrators and Formula One Management for their support in helping us achieve such a welcome outcome and ultimately, we trust, for the sport and its many fans."
FIA president Jean Todt added: "I am very pleased that a strong, positive outcome has been reached and welcome the mid-season entry of Racing Point Force India.
"Creating an environment of financial stability in Formula One is one of the key challenges faced by the sport, however thanks to the hard work of the FIA, the Joint Administrators, Racing Point and Formula One Management we have a situation now that safeguards the future for all of the highly-talented employees, and will maintain the fair and regulated championship competition for the second half of the season."
Follow us on Twitter @Planet_F1 and like our Facebook page