Fancy owning a real Formula 1 motorhome? A 2018 Force India model is up for sale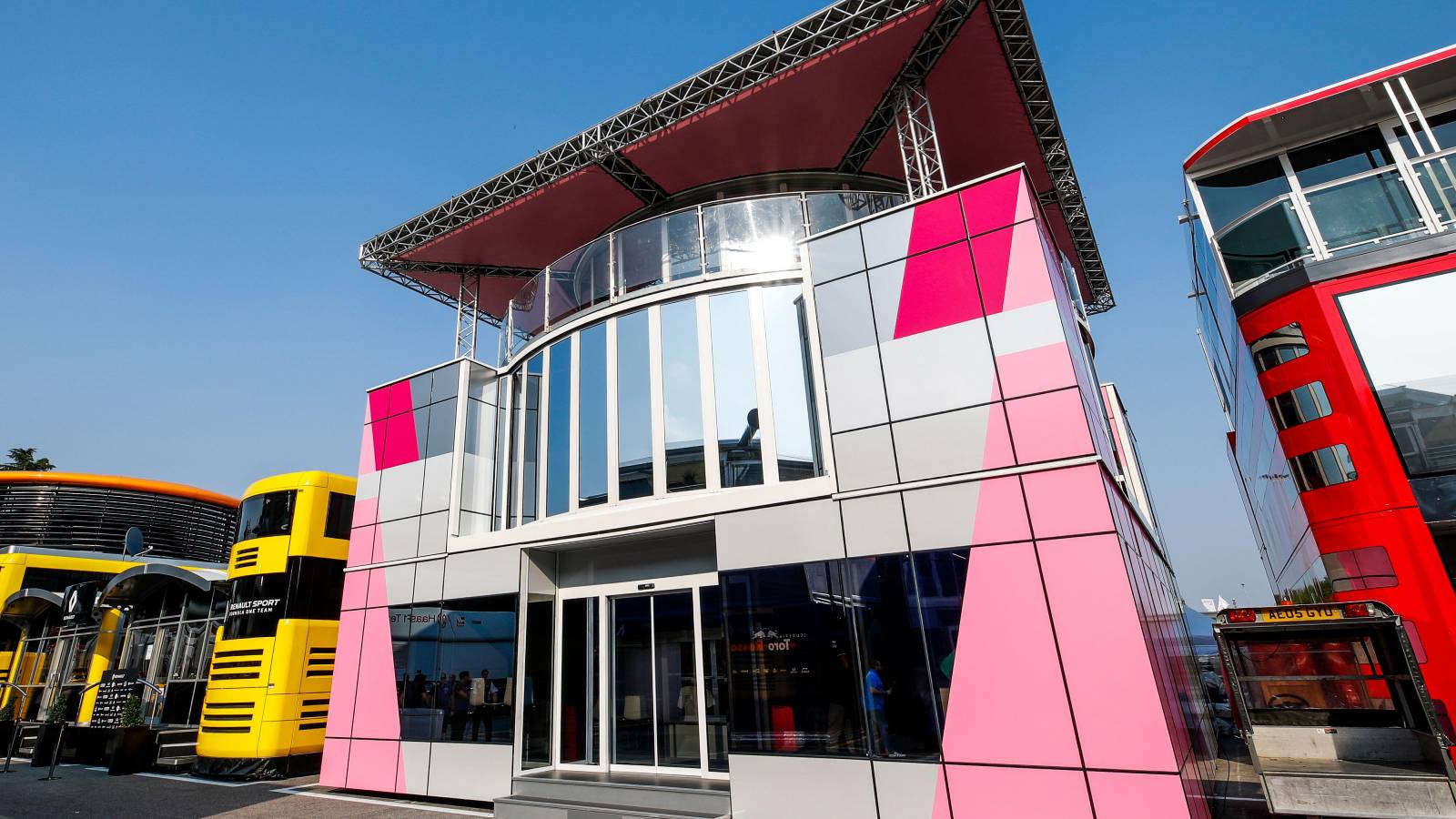 If you have ever wanted to watch the Formula 1 action from your very own motorhome, this could be your chance courtesy of Force India.
In the world of Formula 1, motorhomes are a common sight in the paddock, teams transporting these incredible pop-up structures around the calendar.
And now you actually have the chance to own one of them, as long as you have a nice chunk of cash going spare, €500,000 to be exact. You will also need a crane and a small army of trucks to transport the construction from its current home in Hildesheim, Lower Saxony, Germany.
This particular motorhome was formerly used by the Force India team in 2018 and is fully equipped with a kitchen, an open-top bar, bathrooms with showers and toilets, sleeping areas, a reception space and an office.
As explained by Matt Amys in his YouTube video on this motorhome, it was originally built in Austria and cost the Force India team €7.8 million, so it is certainly available at quite the discounted price now.
All of the desks, chairs and even the massage tables remain in with the motorhome, while the nameplates for Sergio Perez and Esteban Ocon are still displayed on what were their respective driver rooms.
There's even the underwear of Ocon's race suit in there among the memorabilia, dated to 18 July 2018, which was the week building-up to the German Grand Prix, plus a detailed track guide of the Hungaroring, home of the Hungarian Grand Prix.
PlanetF1.com recommends
Jeremy Clarkson's most outrageous F1 quotes: Lewis Hamilton and Max Verstappen be warned
The pressure of working for Ferrari: 'People are literally spitting at you in the street'
Exclusive: Audi F1 team reveal 'realistic' plan to disrupt F1's established top order
The Silverstone team actually almost ceased to be in 2018, but Canadian multi-billionaire Lawrence Stroll would step forward to buy the bankrupt Force India outfit from Vijay Mallya in the summer of that year, later rebranding the team to Racing Point.
In the past Force India had created a reputation for being a team on a small budget punching above its weight, often causing a headache for the big spenders, but now under Stroll this is a team that is well funded and these days operating under the Aston Martin name.
The team made a huge stride between the 2022 and 2023 F1 campaigns, going from a midfield outfit to starting F1 2023 with a pair of podium finishes courtesy of new recruit Fernando Alonso, the team looking well on their way to the future title battles which they aspire to have.
But, while Aston Martin currently appear to be the second-fastest team in F1 2023, there is a rather alarming gulf currently separating them and the dominant Red Bull squad, who have started the season with two poles, wins and one-two finishes.