Former F1 driver predicts new team boss Fred Vasseur will 'restore order' at Ferrari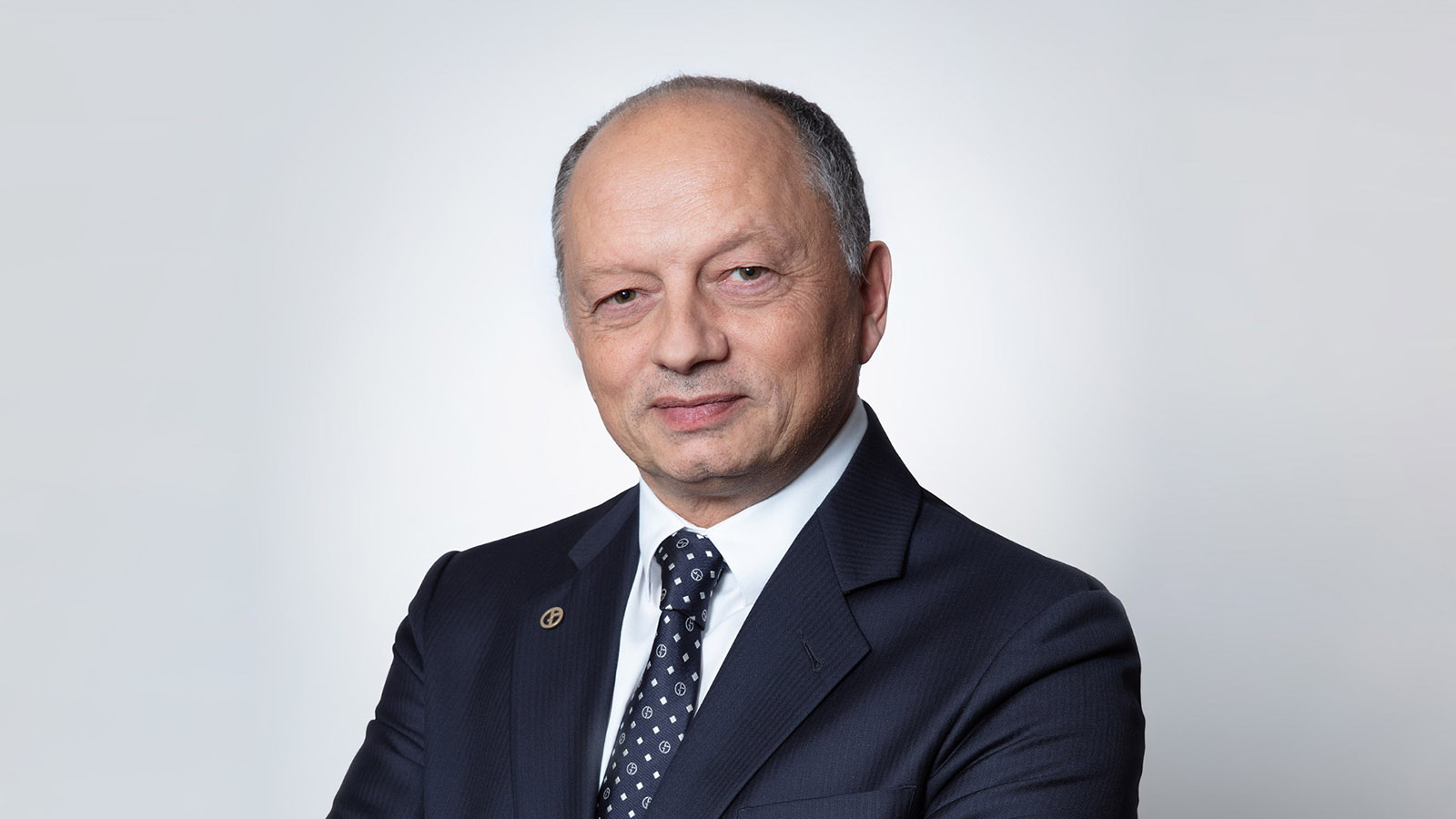 Former Ferrari driver Emanuele Pirro has backed Fred Vasseur to bring "positivity and concreteness", adamant the Scuderia don't need to a "revolution" to win a World title.
Last season Ferrari's title quest, which began with two wins in three races, slowly but surely fell apart as strategy blunders and reliability issues crept into their game.
By the time Charles Leclerc crashed out of the lead at the French Grand Prix, it was over bar the shouting with the 25-year-old and his team-mate Carlos Sainz left to squabble over second place.
Leclerc achieved that, beating Sergio Perez by three points, but it was the other Red Bull of Max Verstappen who bagged the ultimate prize as he secured the title with a winning margin of close to 150 points.
Red Bull bagged the double while for Ferrari it was a season of what could have been. It was one that also spelt the end of Mattia Binotto's reign as team boss, the Italian handing in his resignation.
Ferrari announced former Alfa Romeo team boss Vasseur as his replacement, Pirro believing the Frenchman is the right man for the job.
PlanetF1 recommends
Five key questions facing Frédéric Vasseur as new Ferrari team boss
Top 10: The drivers with the highest win percentages in F1 history
US F1 drivers: How successful were the United States' last 10 Formula 1 drivers?
"The World Championship went less well than it could have," the 1991 Ferrari driver told Corriere dello Sport, blaming "more managerial than technical problems.
"I think Vasseur will bring positivity and concreteness to the politics, restoring order to the Scuderia's extraordinary human resources.
"Revolutions are not needed. A change of coach can release that potential capable of giving the team the last impetus towards the World Championship."
Pirro weighs in on driver status
The 61-year-old also weighed in on the driver status question that dogged Ferrari in the early part of the 2022 championship.
With Leclerc winning two of the first three races, pundits called on Ferrari to solely back the Monégasque driver in the title race. Binotto refused to.
That was said to increase tensions between himself and Leclerc, although the driver's retirements in Spain and Baku justified the team boss's decision.
Pirro reckons giving either Leclerc or Sainz priority is not an easy call for Ferrari to make, adding the team should rather "support" the "weaker" driver as the one capable of winning the championship should rise to the top anyway.
"It depends on the drivers you have available," said the Italian. "In Red Bull, the problem doesn't even arise, with Verstappen so much stronger than Perez.
"With team-mates who can be compared today such as Hamilton-Russell or Leclerc-Sainz, the team principal must support those who are more in difficulty, like a parent with a weaker child.
"Besides, in the decisive moments, the champion has the extra spark and makes the difference."